Aesthetic Health
Dr Julia Sevi's distinctive fusion of aesthetic and holistic medicine works in harmony with your body, stimulating health and repair.
A perfectionist, with a passion for patient care, safety and attention to detail, she judiciously prescribes aesthetic treatments with an artistic eye, often in combination with integrated medical care to achieve the most natural looking, long lasting and healthy results.
For the last 20 years, her private medical practice has integrated Western and Complementary medicine, believing that the best of both worlds is best for health.

Having qualified as a doctor in 1991 from Leeds Medical School, she worked in NHS Teaching Hospitals and subsequently in General Practice for 10 years, developing a particular interest in skin. In tandem with her western medical career she maintained a holistic private practice, spent time travelling and working abroad, investigating the medicine of different cultures, choosing to study Acupuncture and Chinese Medicine in the University of Beijing.

In 1993 she co-founded the Good Health Centre with her husband, an established centre of excellence combining Western and Complementary Medicine, where she practised Integrated Medicine with emphasis on anti-ageing, longevity and skin health.
She developed Aesthetic Health in 2008 to create a discreet, specialised environment from which to provide aesthetic and anti-ageing medical care.
Together the sister clinics offer a harmonious mix of treatments for complete health.
Continually striving to offer the best to her patients, Dr Julia attends numerous international conferences to bring home the most scientifically effective treatments.

Her particular areas of interest are natural regenerative treatments, scar tissue and research into tissue regeneration.
In 2012 she established FaceForward, a charity to provide and research treatment of scars.
Visit us
Aesthetic Health, 305 Harrogate Road, Leeds, LS17 6PA
Monday: 09.00am – 6.00pm
Tuesday: 09.00am – 8.00pm
Wednesday: 09.00am – 7.30pm
Thursday: 09.00am – 6.00pm
Friday: Research & Development
Saturday: By appointment
Sunday: By appointment
Platelet Rich Plasma Therapy (PRP)
LED Light Therapy for Skin
IPL Treatment Pigmented/ Vascular Problems
Dermal Fillers - Tear Troughs
Botulinum Toxin - Bruxism
Botulinum Toxin - Gummy Smiles
Botulinum Toxin - Hyperhidrosis (Excessive Sweating)
Botulinum Toxin - Lines and Wrinkles
Anti-Wrinkle Consultations
Julia Sevi
Regulatory body GMC Registered Doctor
Prescriber Yes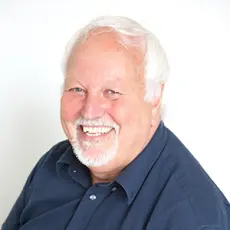 We are a CQC-registered Dermatology and Aesthetic Practice in Royal Tunbridge Wells, and we are proud to say we have just renewed our accreditation with Save Face for the ninth year.
We were among the founding members of Save Face, and our choice to join them has been precious and worthwhile. If it was support in bringing a new procedure to our practice, an HR matter or on infrequ...
For me, it was really important to achieve accreditation with Save Face, because I knew the standards that we needed to meet to pass the accreditation assessment process would enhance my practice and ...
A Save Sace nurse assessor comes out and assesses every part of the clinic to ensure that we are treating our patients with the utmost care. Why wouldn't I want that as a practitioner? I want to provi...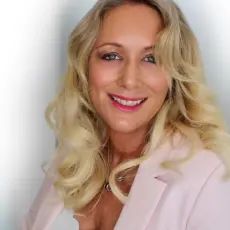 I have been a Save Face member from the get-go and we are extremely proud that River Aesthetics was one of the first clinics to be accredited.
Patients come to see us and trust us because we are registered and have been recommended by Save Face.
Awards & Associations