Perfect Skin
Frances Furlong qualified as a Registered Adult Nurse in 1999 from St Bartholomew's Hospital, London specialising in acute medicine within the NHS at The Royal London Hospital.
After 3 years she then moved into laser ophthalmology and became nursing sister responsible for 3 clinics in the south of England. This then inspired her to move into laser dermatology and aesthetics, where she worked in different locations in Harley St thus enabling her to become a specialist in laser and light treatments gaining her Diploma in 2006.
She worked in the city as registered manager for non-surgical treatments from 2004 -2009.

In 2004 she was awarded an honours degree in aesthetic medicine from the University of Greenwich with a keen interest in acne management.

Since 2005 Frances has written for national newspapers with her own weekly advice column, 'ask the expert', for The Daily Star and she has also written for numerous publications such as Elle, Woman and Home, Top Sante and appeared on GMTV demonstrating the use of mesotherapy.
In April 2010 Frances joined Cosmetic Healthcare solutions as co-director and further established clinics in London and Essex, and gaining much press and publicity for the company. The client base and reputation Frances has built within the industry has made her a growing success.

In March 2011 Frances decided to develop her own company Perfect Skin.
Frances qualified from the University of Essex as an independent nurse prescriber in April 2010 and is a member of the Royal College of Nursing as well as the British Association of Cosmetic Nurses.
In Feb 2011 she spoke at Professional Beauty at the Excel Centre with regards to a new exciting concept – the 8 week non-surgical face lift.
She was asked to attend the Instyle magazine beauty awards as a guest judge at the Mandarin Oriental hotel in Feb 2011.
Visit us
Perfect Skin, 15 Heathcote Grove, Chingford, London, E4 6RZ
By appointment only.
Anti-Wrinkle Consultations
Dermal Fillers - Sculptra
Botulinum Toxin - Lines and Wrinkles
Frances Furlong
Regulatory body NMC Registered Nurse
Prescriber Yes
Dermal Filler- Lips & Scar
Demal fillers used to uguments lips and improve scar on chin
Frances Furlong
Plexr Plasma
Used to improve the under eye area.
Won best award in 2017 for this treatment
Frances Furlong
Full Face Rejuvenation
Frances Furlong
Beletero Revive- Skin Boosters
3 treatments
Frances Furlong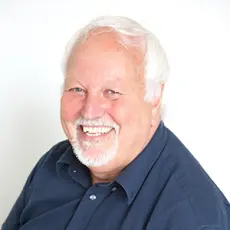 We are a CQC-registered Dermatology and Aesthetic Practice in Royal Tunbridge Wells, and we are proud to say we have just renewed our accreditation with Save Face for the ninth year.
We were among the founding members of Save Face, and our choice to join them has been precious and worthwhile. If it was support in bringing a new procedure to our practice, an HR matter or on infrequ...
For me, it was really important to achieve accreditation with Save Face, because I knew the standards that we needed to meet to pass the accreditation assessment process would enhance my practice and ...
A Save Sace nurse assessor comes out and assesses every part of the clinic to ensure that we are treating our patients with the utmost care. Why wouldn't I want that as a practitioner? I want to provi...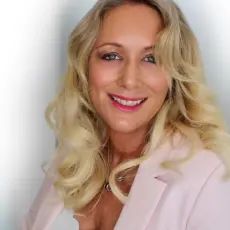 I have been a Save Face member from the get-go and we are extremely proud that River Aesthetics was one of the first clinics to be accredited.
Patients come to see us and trust us because we are registered and have been recommended by Save Face.
Awards & Associations