Phi Balance Clinic
Phi Balance Clinic offer a range of non-surgical cosmetic and medical treatments to enhance your appearance and control the ageing process, catering to all genders and non-gender identifying individuals.
Our Clinical Director, Mark, leads the team and provides expert guidance and outstanding injectable treatments such as dermal fillers and platelet-rich fibrin, as well as medical-grade skincare products for complete rejuvenation.
Your psychosocial wellbeing is our priority, and we take into account your unique needs and goals. With over 15 years of experience in psychiatry, Mark carefully screens each patient to ensure that the treatment is appropriate. If it's not suitable, we provide referrals to other suitable services.
Experience the ultimate self-improvement journey by booking now with us at Phi Balance Clinic.
Visit us
Phi Balance Clinic, SkinTouch, 77 Church Road, Bromley, Crystal Palace, London, SE19 2TA
By appointment only
Botulinum Toxin - Hyperhidrosis (Excessive Sweating)
Botulinum Toxin - Gummy Smiles
Botulinum Toxin - Bruxism
Anti-Wrinkle Consultations
Dermal Fillers - Non-Surgical Nose Job (Rhinoplasty)
Dermal Fillers - Tear Troughs
Botulinum Toxin - Platysmal Bands
Dermal Fillers - Non-surgical Facelift
Mark Taylor
Regulatory body NMC Registered Nurse
Prescriber Yes
Qualifications
RSPH Medical Aesthetic Certificate - Botulinum Toxin
RSPH Medical Aesthetic Certificate - Dermal Fillers
Dermal Fillers
7ml of Beautification used to augment lips
Mark Taylor
Bespoke Package
Treatment involved; Skin - Anti-wrinkle treatment, Biorejuvenation using Neofound and Peppermint Peels, Medical-Grade Skincare (Obagi Medical)
Nose - Non-surgical Rhinoplasty using Dermal Filler
Lips - 0.7ml Teoxane Kiss Dermal Filler
Cheeks - 2ml Dermal Filler
Jawline - 4ml Dermal Filler
Mark Taylor
Desobody
Desobody is a fat dissolving agent which works at targeting the fat cell membrane allowing your lymphatic system to get rid of excess fat. Sodium Deoxycholate is a bile acid normally found in the intestine and is the active ingredient within Desobody.
Mark Taylor
Full Face Rejuvenation
10ml of dermal fillers were used to complete the rejuvenation in a 2 hour treatment
Mark Taylor
Lip Enhancement
1.7ml dermal filler in total to address the patients concerns of lack of visibility of the pink upper and lower lip
Mark Taylor
PROFHILO® BODY
Designed for TISSUE REMODELLING and IMPROVEMENT IN SKIN LAXITY of the inner arm and the abdomen
Mark Taylor
Profhilo
To lift and tighten sagging skin across the neck and décolletage area
Mark Taylor
Profile Balancing
On this patient only the nose and lips have been treated
Mark Taylor
Skin Rejuvenation
Treated with NCTF 135HA which is a rejuvenating serum containing 58 vitamins and minerals and is injected into the superficial layers of the skin
Mark Taylor
Hair Restoration using i-PRF
Injectable Platelet Rich Fibrin is an autologous treatment which draws on the bodies own cells derived from blood samples, containing high levels of platelets, growth factors and stem cells which drive regenerative and regrowth of hgair follicles.
Minimum 4 sessions, with 1 month between sessions is required. Hair thickness is expected 6 months after treatment comences.
The images are at month 4 before the 4th session.
Mark Taylor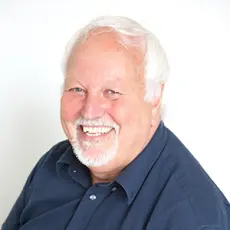 We are a CQC-registered Dermatology and Aesthetic Practice in Royal Tunbridge Wells, and we are proud to say we have just renewed our accreditation with Save Face for the ninth year.
We were among the founding members of Save Face, and our choice to join them has been precious and worthwhile. If it was support in bringing a new procedure to our practice, an HR matter or on infrequ...
For me, it was really important to achieve accreditation with Save Face, because I knew the standards that we needed to meet to pass the accreditation assessment process would enhance my practice and ...
A Save Sace nurse assessor comes out and assesses every part of the clinic to ensure that we are treating our patients with the utmost care. Why wouldn't I want that as a practitioner? I want to provi...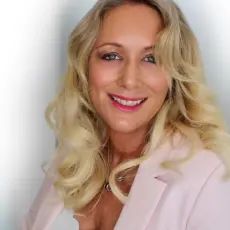 I have been a Save Face member from the get-go and we are extremely proud that River Aesthetics was one of the first clinics to be accredited.
Patients come to see us and trust us because we are registered and have been recommended by Save Face.
Awards & Associations