Rupal Fatania at Maison Aesthetique
Rupal Fatania at Maison Aesthetique
Dr Rupal Fatania is a Dentist and Facial Aesthetics Practitioner and has been studying and practicing Facial Aesthetics for a considerable number of years. Rupal is good at listening to the individual needs of her clients, and is skilful at achieving a natural and refreshed look, delicately restoring facial features in a safe and reassuring manner. She offers all injectable procedures and has a wide understanding of facial and neck anatomy due to her background in Dentistry.
Rupal's skills were recognised when she was personally appointed an Ambassador for the internationally renowned Professor Bob Khaana Training Academy in Reading. This is where Rupal passionately dedicates her spare time teaching and training other Doctors and Dentists in the ever evolving industry that is Facial Aesthetics.
Rupal is extremely popular with our clients due to her very gentle technique and her understanding of what makes people feel better about themselves. She has also been trained in the innovative and exciting non surgical 8 – Point Lift with the Brazilian Aesthetics plastic surgeon, Mauricio De Maio.
Rupal is a member of the International Academy of Advanced Facial Aesthetics as well as an Ambassador. The IAAFA members are regularly updated on all aspects of Cosmetic Enhancements, rules and regulations. As a patient of Dr Fatania you are in competent and reassuring hands.
Maison Aesthetique was voted the top clinic in the UK and Europe in a mystery shopping survey by Allergan for product knowledge and customer service, and we are one of the few clinics to be registered with the JCCP, a government accredited register which is aimed at protecting the public.
Dr Rupal Fatania and the highly competent Maison Aesthetique team offer a personal free consultation where you will have plenty of time to discuss your particular wishes. Deciding to have facial aesthetic treatment is an important step and you need to make sure that you are in safe hands.
Visit us
Rupal Fatania at Maison Aesthetique, 1 Castle Street, Totnes, Devon, TQ9 5NU
By appointment only.
Anti-Wrinkle Consultations
Botulinum Toxin - Bruxism
Dermal Fillers - 8 Point Facelift
Cellulite Treatment (Mechanical Massage)
Botulinum Toxin - Platysmal Bands
Botulinum Toxin - Lines and Wrinkles
Botulinum Toxin - Hyperhidrosis (Excessive Sweating)
Botulinum Toxin - Gummy Smiles
Dermal Fillers - Tear Troughs
Dermal Fillers - Non-Surgical Nose Job (Rhinoplasty)
Dermal Fillers - Forehead
Rupal Fatania
Regulatory body GDC Registered Dentist
Prescriber Yes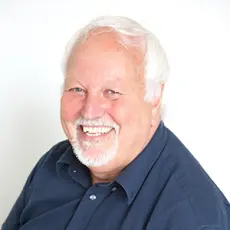 We are a CQC-registered Dermatology and Aesthetic Practice in Royal Tunbridge Wells, and we are proud to say we have just renewed our accreditation with Save Face for the ninth year.
We were among the founding members of Save Face, and our choice to join them has been precious and worthwhile. If it was support in bringing a new procedure to our practice, an HR matter or on infrequ...
For me, it was really important to achieve accreditation with Save Face, because I knew the standards that we needed to meet to pass the accreditation assessment process would enhance my practice and ...
A Save Sace nurse assessor comes out and assesses every part of the clinic to ensure that we are treating our patients with the utmost care. Why wouldn't I want that as a practitioner? I want to provi...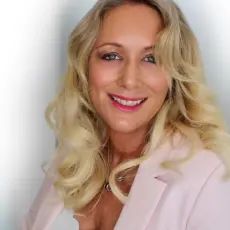 I have been a Save Face member from the get-go and we are extremely proud that River Aesthetics was one of the first clinics to be accredited.
Patients come to see us and trust us because we are registered and have been recommended by Save Face.