The Well Clinic
As a local resident and long-term client of the clinic since its inception, she understood the needs of the local community.
Katie couldn't resist the opportunity to take The Well under her wing.
She recognised the need for a one-stop shop to allow clients the opportunity to approach their beauty and wellness in a holistic way, with different therapists and practitioners working as a team rather than individual tunnel vision.
Passionate about results-driven treatments and homecare with no time for gimmicks, she is meticulous in making sure the team, services and products represent everyone's needs and interests to achieve the best version of each and every client.
Today, The Well is proud to offer in-house practitioners ranging from the highly skilled aesthetic medical team to our beauty therapists, creating a haven of wellness that aims to create balance by catering to your physical, spiritual and emotional needs.
The need for flexibility to cater to hectic lifestyles is recognised, as well as the ability to offer something for everyone's needs and interests.
It is rare to find under one roof an osteopath, physiotherapist, massage therapist, homeopath, five elements acupuncturist, aromatherapist, reiki and crystal healer, yet here you can not only find them all, but be assured that they are experts in their field, hand-picked for their skill, experience and successful results.
Whatever your goals may be, The Well Clinic London is on hand to help you achieve them seven days a week.
Visit us
The Well Clinic, 8-9 Lambton Place, London, W11 2SH
Mon - Fri & Sat: 10am - 6.30pm
Wed & Thurs: 10am - 8pm
Sun: 11am - 4pm
Anti-Wrinkle Consultations
Dermal Fillers - Non-Surgical Nose Job (Rhinoplasty)
Platelet Rich Plasma Therapy (PRP)
Dermal Fillers - Tear Troughs
Botulinum Toxin - Lines and Wrinkles
Botulinum Toxin - Hyperhidrosis (Excessive Sweating)
Botulinum Toxin - Bruxism
Botulinum Toxin - Gummy Smiles
Dr Dara Suite
Regulatory body GMC Registered Doctor
Prescriber Yes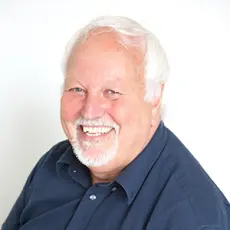 We are a CQC-registered Dermatology and Aesthetic Practice in Royal Tunbridge Wells, and we are proud to say we have just renewed our accreditation with Save Face for the ninth year.
We were among the founding members of Save Face, and our choice to join them has been precious and worthwhile. If it was support in bringing a new procedure to our practice, an HR matter or on infrequ...
For me, it was really important to achieve accreditation with Save Face, because I knew the standards that we needed to meet to pass the accreditation assessment process would enhance my practice and ...
A Save Sace nurse assessor comes out and assesses every part of the clinic to ensure that we are treating our patients with the utmost care. Why wouldn't I want that as a practitioner? I want to provi...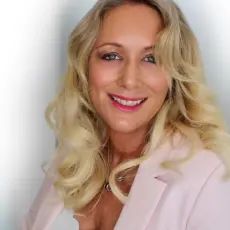 I have been a Save Face member from the get-go and we are extremely proud that River Aesthetics was one of the first clinics to be accredited.
Patients come to see us and trust us because we are registered and have been recommended by Save Face.