AB Clinical
Welcome to my aesthetics and Wellbeing page, a work in process.
I have been a nurse working in Accident and Emergency since 2010, with vast experience from minor injuries and complaints to resuscitation and trauma.
I have been training/practicing as an Advanced Nurse Practioner (ANP) since 2015, working across the emergency departments, walk-in centers and Urgent treatment centers of the North West.
I am also fortunate to lecture at the University of Chester on the ANP masters course covering Ears Nose and Throat (ENT).
I work as an independent prescriber (V300) which is accredited and supported by the Nursing and Midwifery Council (NMC).

I created AB Advanced Practice Ltd June 2018, to move into a new area of health care while I continue to work in the NHS, aiming to provide services that the NHS does not cover, using my Anatomy and Physiology knowledge of the human body, experience in medicines management and the application of high clinical skills.

I am currently providing Botox for facial aesthetics and dermal lip fillers, with near future plans for advanced dermal filler qualifications, intravenous (IV) and intramuscular (IM) treatments and micro ear suctioning treatments.
Visit us
AB Clinical, Cheshire Beauty and Wellbeing, Old Alder Ln Burtonwood, Cheshire, WA5 4BN
By appointment only
Dermal Fillers - Lips
Adam Bowen,
Jennifer Thain
Botulinum Toxin - Lines and Wrinkles
Botulinum Toxin - Hyperhidrosis (Excessive Sweating)
Dermal Fillers - Marionette Lines
Botulinum Toxin - Marionette Lines
Dermal Fillers - Nasolabial Folds
Botulinum Toxin- Nasolabial Folds
Adam Bowen
Regulatory body NMC Registered Nurse
Prescriber Yes
Jennifer Thain
Regulatory body NMC Registered Nurse
Prescriber Yes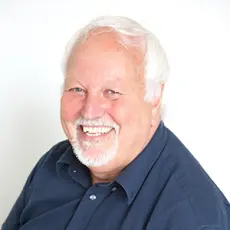 We are a CQC-registered Dermatology and Aesthetic Practice in Royal Tunbridge Wells, and we are proud to say we have just renewed our accreditation with Save Face for the ninth year.
We were among the founding members of Save Face, and our choice to join them has been precious and worthwhile. If it was support in bringing a new procedure to our practice, an HR matter or on infrequ...
For me, it was really important to achieve accreditation with Save Face, because I knew the standards that we needed to meet to pass the accreditation assessment process would enhance my practice and ...
A Save Sace nurse assessor comes out and assesses every part of the clinic to ensure that we are treating our patients with the utmost care. Why wouldn't I want that as a practitioner? I want to provi...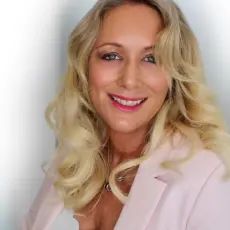 I have been a Save Face member from the get-go and we are extremely proud that River Aesthetics was one of the first clinics to be accredited.
Patients come to see us and trust us because we are registered and have been recommended by Save Face.
Awards & Associations