Why Join Save Face?
Active users
1362945
Who have used Save Face to find safe, qualified practitioners
Registered Practitioners
864
Save Face is the register of choice for safe, ethical and qualified medical aesthetic practitioners
User Retention
94%
Delivering value to our members underpins the service we strive to deliver, we are proud to have retained the trust and loyalty of our members over the past 7 years
Being Save Face Accredited is so much more than a listing on a practitioner finder.
It is a pathway to compliance, clinical excellence, and new clients.
Government Approved
Over 1 Million Visitors
Save Face Insurance
Medical Model Compliant
Compliance Made Easy With Our Industry Leading Resources
Get More Clients
Expert Support
Government Approved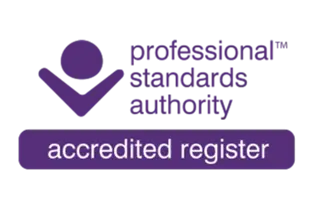 Save Face is the only Government Approved Register which is exclusive to Doctors, Nurses, Dentists and Prescribing Pharmacists. We have been Accredited by the Professional Standards Authority since 2016 and our register is recognised by The Department of Health, NHS Choices, NHS England.
Over 1 Million Visitors
Save Face is the UK's No1 resource for all things related to aesthetics. We are the go-to source for members of the public and the press. Our website unites safety savvy people with safe, reputable and accredited medical professionals. Over 1 million people have used Save Face to research treatments and find a practitioner they can trust. We have also helped 10,000 members of the public who have fallen into unsafe hands and suffered complications, adverse reactions, and unwanted treatment outcomes.
Save Face Insurance
Our accreditation process significantly reduces the risk of potential claims, and we believe that should be reflected in the amount they pay for their indemnity cover. The Save Face Master Policy can save our members up to 40% off the cost of their medical malpractice premiums and they will benefit from a no claims bonus scheme for future policies.
Medical Model Compliant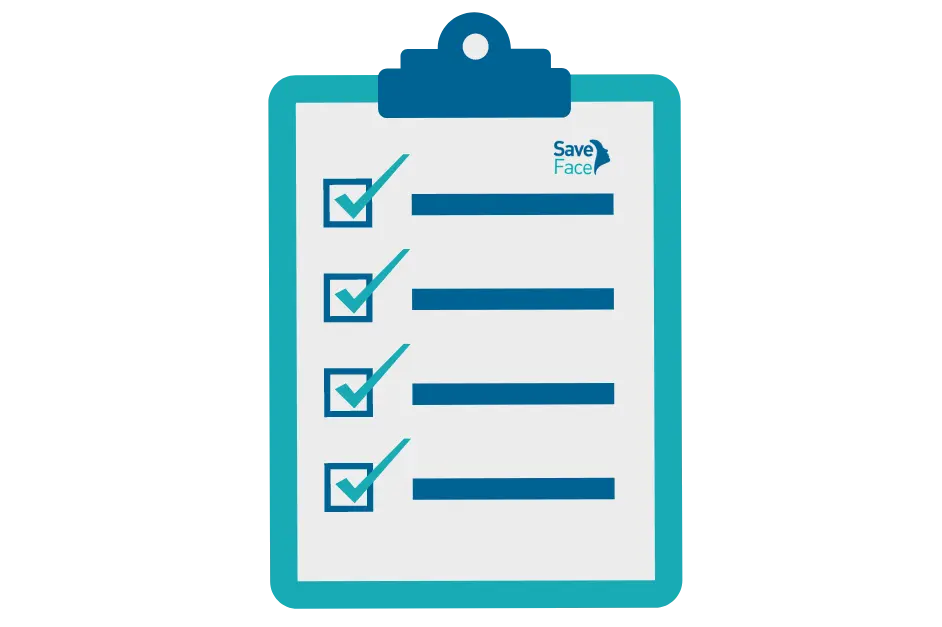 Save Face is a kitemark to be proud of. Unlike other bodies, our accreditation process is not based on self-assessment. Every clinic and practitioner listed on the register has passed a rigorous 116-point assessment process and every location has been inspected by a nurse assessor. Our accreditation process ensures the medical professionals we accredit are complaint with a medical model, this enables our members to clearly differentiate themselves and their practice from the beauty sector.
Compliance Made Easy With Our Industry Leading Resources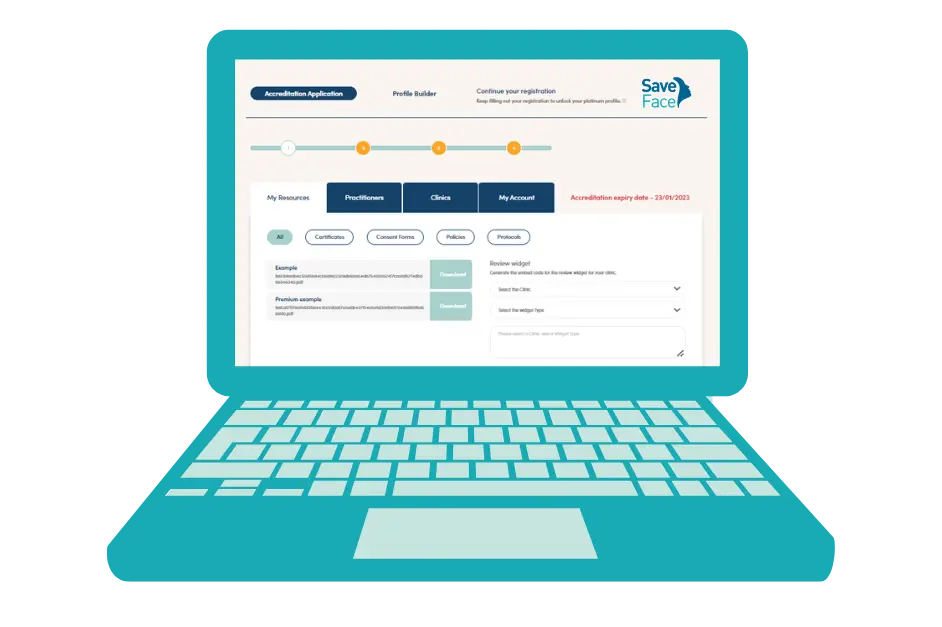 Compliance and best practice made simple. We supply you with all of the documentation you need to meet our Government Approved Accreditation standards. You get free and unlimited access to the Save Face Knowledge Management System where you can access over 200 template documents that are worth over £2,000.
Get More Clients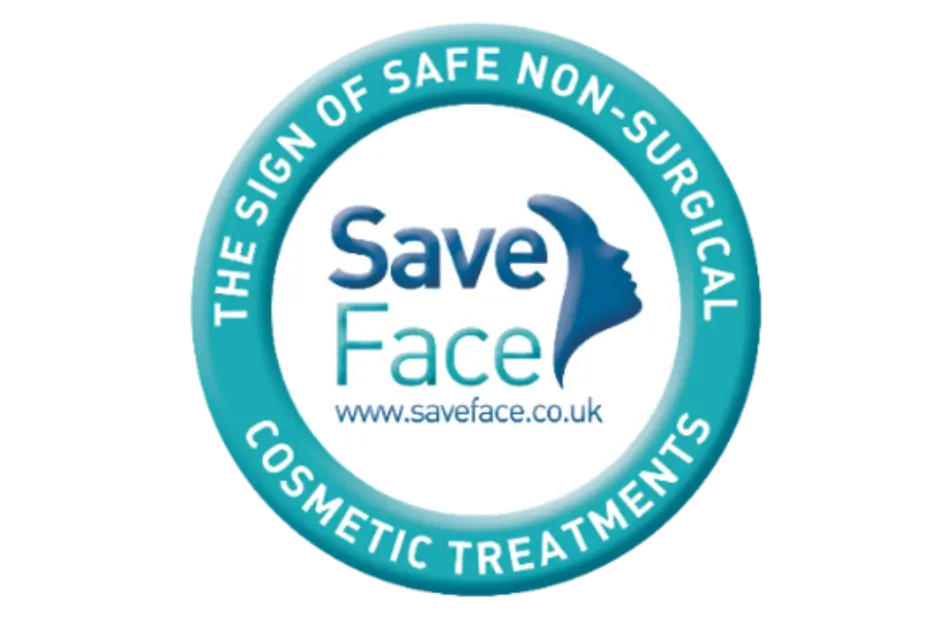 Being on the Save Face register not only means that you will be seen by thousands of potential clients that use our register every month to find a safe practitioner but it is also proven to increase client retention. The Save Face kitemark is an established, recognised symbol of safe practice which has been showcased on over 100 TV and media outlets.
Expert Support
Save Face is the only body that provides such a comprehensive practitioner support service. Whatever you need, we have it covered. We provide our members with; complaint mediation, clinical updates, regulatory updates and we investigate complaints relating to rogue practice.
Once Accredited, you will be Listed on the UK's most exclusive and recognised public register.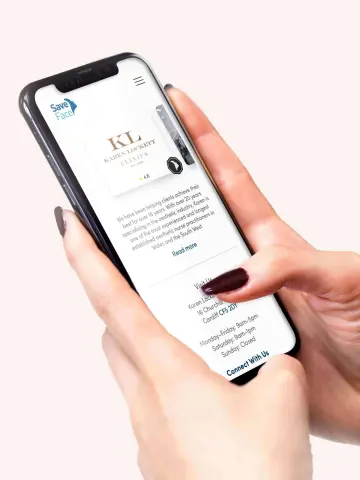 Clinic profiles that are as aesthetically pleasing as your treatment outcomes
Professionally presented clinic profiles that won't fail to attract new clients. Your Save Face profile is a one stop shop for potential new clients to get to know more about you, browse your before & after pictures, read client testimonials, see pictures of your clinic and lots more.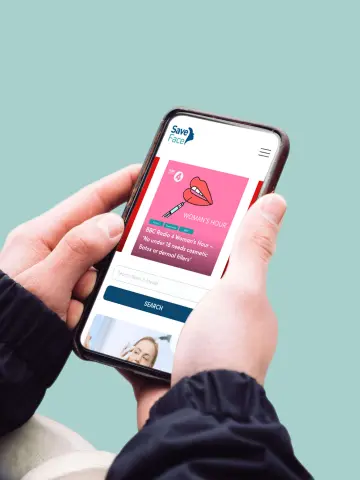 Be seen by millions of people looking for a safe practitioner
As well as being able to tell your existing clients that you are listed on a Government approved register, you will be found by lots of new clients too. Save Face has the biggest public presence in aesthetics. We have been featured on some of the most prestigious TV and media platforms, which have been viewed by millions of people across the UK.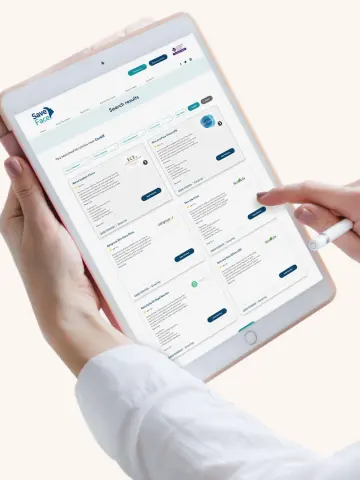 Get lots of new clients!
One of the many benefits of being on the register is being discovered by lots of new clients. Unlike other platforms, we don't charge ANY commission or fees for the clients you generate by being on the register.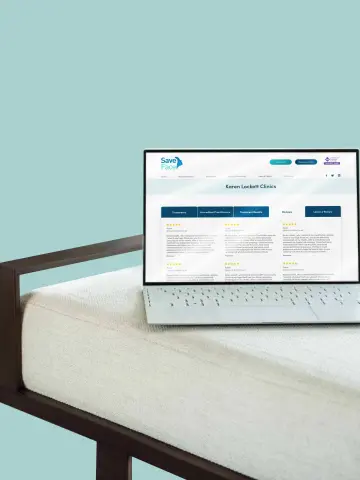 Your clients can tell other people how fabulous you are!
Your clients can share their experiences to help other people make safe and informed choices.
The values that drive our work
Save Face is a quality mark to be proud of, a symbol of assurance, trust and confidence.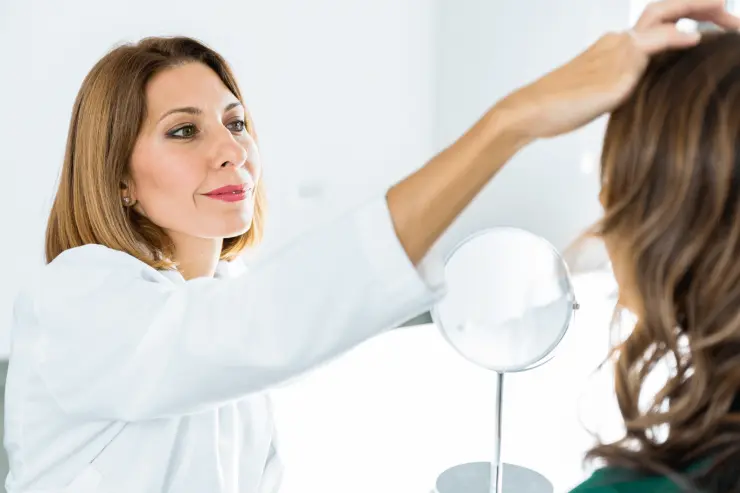 Assurance
Through rigorous assessment and an unwavering commitment to upholding the highest standards, we are able to fulfil our promise to connect the public with safe practitioners who use safe products and practice in safe clinics.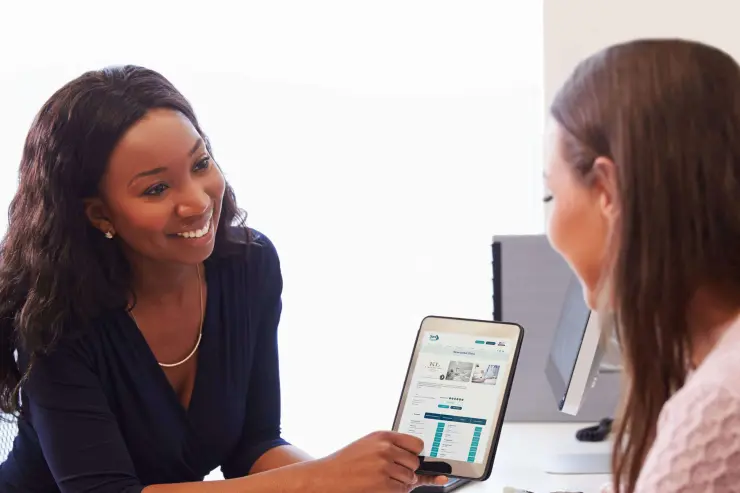 Trust
Public safety is at the heart of everything we do. we are committed to doing the right thing by raising standards and awareness.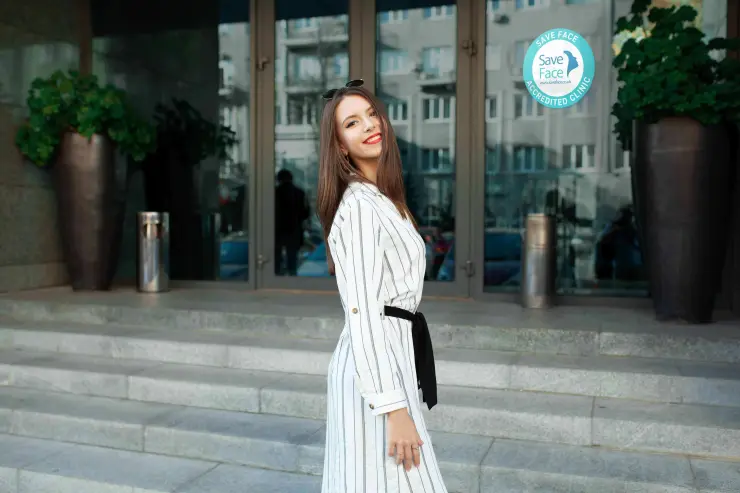 Confidence
We are a driving force for positive change. The work we do inspires practitioners to become accredited and empowers the public to make safer choices.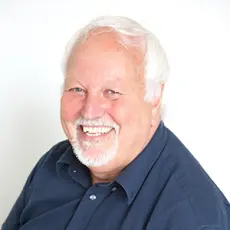 We are a CQC-registered Dermatology and Aesthetic Practice in Royal Tunbridge Wells, and we are proud to say we have just renewed our accreditation with Save Face for the ninth year.
We were among the founding members of Save Face, and our choice to join them has been precious and worthwhile. If it was support in bringing a new procedure to our practice, an HR matter or on infrequent occasions when we needed help in assisting a patient, they were there for us. The membership fee that we pay is almost nothing compared to the support offered, and the man or, in our case, woman hours saved when dealing with unfamiliar matters has been a sound investment. Save Face not only look after members on a one-to-one basis but has been active in protecting professionalism in our industry and the exposure of poor practice. As Save Face approaches its second decade of service to UK Aesthetics, we wish them well, and membership will always remain an essential part of our practice.
For me, it was really important to achieve accreditation with Save Face, because I knew the standards that we needed to meet to pass the accreditation assessment process would enhance my practice and my patients' experience.
A Save Sace nurse assessor comes out and assesses every part of the clinic to ensure that we are treating our patients with the utmost care. Why wouldn't I want that as a practitioner? I want to provide my patients with the best experience at the highest possible standards which is what Save Face ensures.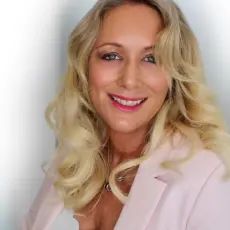 I have been a Save Face member from the get-go and we are extremely proud that River Aesthetics was one of the first clinics to be accredited.
Patients come to see us and trust us because we are registered and have been recommended by Save Face.