Beau Aesthetic
Lavinia is an NMC Registered Nurse, Specialist Nurse Practitioner and Independent Nurse Prescriber who started her career in 2012 after graduating from University of Leeds as an Adult Nurse.
Lavinia founded Beau Aesthetic in 2017 after she developed a passion to ensure aesthetic practice should be safe for everyone. Lavinia has full indemnity insurance, is a member of Nursing & Midwifery Council (NMC), British Association of Aesthetic Nurses (BACN) and Aesthetic Complications Expert Group (ACE).
Lavinia continues to advance her knowledge and training in aesthetics ensuring she has the skills to provide the best care and treatments. Lavinia will only train with leading medical aesthetics training providers. Beau Aesthetic Clinic has grown significantly in reputation as Lavinia aims to deliver the highest standards of advanced facial aesthetics and medicated skincare treatments.
Patients receive an honest consultation and assessment followed by phenomenal standards of treatment and care. Lavinia aims to ensure all patients leave the clinic feeling confident, happy and refined.
Visit us
Monday- CLOSED
Tuesday - 10:00am - 6:00pm
Wednesday -CLOSED
Thursday- CLOSED
Friday - 10:00am - 6:00pm
Saturday - 10:00am- 17:00pm
Sunday - CLOSED
Anti-Wrinkle Consultations
Light Heat Energy (LHE) Skin Rejuvenation
Platelet Rich Plasma Therapy (PRP)
Radiofrequency For Facial Rejuvenation
Dermal Fillers - Skin rejuvenation/ Scar Treatment
Botulinum Toxin - Lines and Wrinkles
Botulinum Toxin - Hyperhidrosis (Excessive Sweating)
Botulinum Toxin - Platysmal Bands
Correction of Stretch Marks
Dermal Fillers - Tear Troughs
Lavinia Houston
Regulatory body NMC Registered Nurse
Prescriber Yes
Skin boosters are a great alternative to dermal fillers. Skin boosters stimulate our DNA, collagen, elastin & essential proteins within the skin to plump & smooth leaving you with wrinkle free natural skin.

As we age the elastin fibres stretch & break due to wear & tear. The collagen production with our skin naturally slows down. Therefore leaving us with less volume, wrinkles & fine lines.

This was after one treatment of skin booster in the perioral lines area. Lavinia recommends three treatments 2-4 weeks apart to get the best result.

Skin boosters increase the volume & texture of the skin, the results will improve over 12-24 weeks.

Lavinia recommends one maintenance injection of skin boosters every 6-9 months to keep your skin in top top condition.

Lavinia x
Anti- Wrinkle Injections
Botulinum Toxin (commonly referred to as Botox) used to treat forehead lines
Lavinia Houston
Dermal Fillers- Lip enhancements
Dermal fillers is used to augment lips
Lavinia Houston
RF lifts the skin, it is a non-invasive skin rejuvenation procedure. The radio waves are effective in fighting against the drooping of the skin. Specifically, RF facilitates the attribution of oxygen in the tissues, activates cell metabolism, contributes to the excretion of catabolic residues, and stimulates collagen, elastin and hyaluronic acid formation in the skin. The body's physiological response to the radio waves is progressively and naturally tightened skin.

Indications for RF:
• Sagging facial skin
•. Fine lines & wrinkles
• Hyperpigmentation

Results:
• Smooth, tightened & lifted skin
• Even skin tone & a refreshed complexion
• Greatly reduces fine lines & wrinkles
• Firms sagging skin
• Reduces puffiness around the eye area

Suitabe for all skin types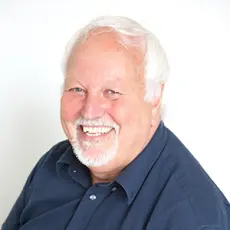 We are a CQC-registered Dermatology and Aesthetic Practice in Royal Tunbridge Wells, and we are proud to say we have just renewed our accreditation with Save Face for the ninth year.
We were among the founding members of Save Face, and our choice to join them has been precious and worthwhile. If it was support in bringing a new procedure to our practice, an HR matter or on infrequ...
For me, it was really important to achieve accreditation with Save Face, because I knew the standards that we needed to meet to pass the accreditation assessment process would enhance my practice and ...
A Save Sace nurse assessor comes out and assesses every part of the clinic to ensure that we are treating our patients with the utmost care. Why wouldn't I want that as a practitioner? I want to provi...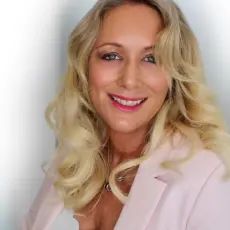 I have been a Save Face member from the get-go and we are extremely proud that River Aesthetics was one of the first clinics to be accredited.
Patients come to see us and trust us because we are registered and have been recommended by Save Face.
Awards & Associations