BrightNewMe, by Dr Sarah Norman
BrightNewMe, by Dr Sarah Norman
BrightNewMe, by Dr Sarah Norman, is Altrincham's leading skincare and facial aesthetics clinic. Established in 2012, the clinic has grown primarily through word of mouth, patients keen to tell others of the professionalism and strong adherence to ethical standards displayed by Sarah and the rest of her experienced team. Sarah has a very strong belief in maintaining a natural look.
In addition to injectables, Sarah's passion lies in skin health, and to this end a major part of the clinics patients see Sarah for skincare advice and products, resulting in the clinic being by far the largest prescriber of the 'clinic-only' ZO Skin Health range.
Supporting Sarah (and her passion for skin health) is a team of Senior Aesthetic Therapists who provide machine-based services such as Ultherapy, micro-needling, HydraFacials, thermocoagulation, cryotherapy and CoolSculpting.
As well as providing skin-focused treatments, Sarah also uses her expertise to treat patients suffering from migraine, blepharospasm, and hyperhidrosis (excess sweating).
Initial consultations are all with Sarah herself, are generally free, and are always without obligation.
Visit us
Bright New Me, 28 High Street, Altrincham, Manchester, WA14 1QP
Monday to Friday: 8am to 5pm
Anti-Wrinkle Consultations
Hydradermabrasion (HydraFacial)
Infra Red Laser Skin Tightening
LED Light Therapy for Skin
Dermal Fillers - Tear Troughs
Dermal Fillers - Skin rejuvenation/ Scar Treatment
Botulinum Toxin - Bruxism
Botulinum Toxin - Gummy Smiles
Botulinum Toxin - Hyperhidrosis (Excessive Sweating)
Botulinum Toxin - Lines and Wrinkles
Botulinum Toxin - Platysmal Bands
Dermal Fillers - 8 Point Facelift
Sarah Norman
Regulatory body GMC Registered Doctor
Prescriber Yes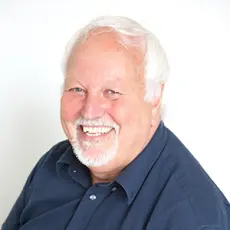 We are a CQC-registered Dermatology and Aesthetic Practice in Royal Tunbridge Wells, and we are proud to say we have just renewed our accreditation with Save Face for the ninth year.
We were among the founding members of Save Face, and our choice to join them has been precious and worthwhile. If it was support in bringing a new procedure to our practice, an HR matter or on infrequ...
For me, it was really important to achieve accreditation with Save Face, because I knew the standards that we needed to meet to pass the accreditation assessment process would enhance my practice and ...
A Save Sace nurse assessor comes out and assesses every part of the clinic to ensure that we are treating our patients with the utmost care. Why wouldn't I want that as a practitioner? I want to provi...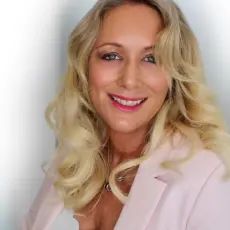 I have been a Save Face member from the get-go and we are extremely proud that River Aesthetics was one of the first clinics to be accredited.
Patients come to see us and trust us because we are registered and have been recommended by Save Face.
Awards & Associations