Cosmex Clinic
Since opening Cosmex Clinic in 2002 Lou has delivered in excess of 500,000 cosmetic injections with an impeccable safety record. Lou was awarded nurse of the year at the national Aesthetic Awards in 2014 and has since been a runner up on several occasions.
An original Board Member of the British Association of Cosmetic Nurses (BACN), Lou then went on to become the Deputy Chair.
She is highly respected within her profession and is currently a trainer for both Ellanse and Revanesse. In addition to presenting to her peers at national and international conferences.
Lou has an approachable and friendly personality while holding herself to the highest standards of professionalism and expects the same of the staff within the clinic.
Visit us
Cosmex Clinic, Maris Lane, Trumpington, Cambridgeshire, CB2 9LG
Monday: 1pm - 5.30pm
Tuesday: 9am - 5.30pm
Wednesday: 9am - 5.30pm
Thursday: 9am - 5.30pm
Friday: 9am - 5.30pm
Saturday: 9am - 1pm
Sunday: CLOSED
Non-Surgical Blepharoplasty
Fractional Laser Skin Resurfacing
Hydradermabrasion (HydraFacial)
Infra Red Laser Skin Tightening
IPL Treatment Pigmented/ Vascular Problems
LED Light Therapy for Skin
Botulinum Toxin - Platysmal Bands
Dermal Fillers - Non-Surgical Nose Job (Rhinoplasty)
Dermal Fillers - Forehead
Anti-Wrinkle Consultations
Dermal Fillers - 8 Point Facelift
Botulinum Toxin - Hyperhidrosis (Excessive Sweating)
Dermal Fillers - Tear Troughs
Correction of Stretch Marks
Cellulite and Body Contouring
Botulinum Toxin - Gummy Smiles
Dermal Fillers - Skin rejuvenation/ Scar Treatment
Radiofrequency For Cellulite and Fat
Ultrasound Body Contouring
Lou Sommereux
Regulatory body NMC Registered Nurse
Prescriber Yes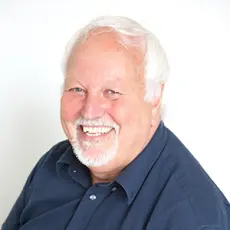 We are a CQC-registered Dermatology and Aesthetic Practice in Royal Tunbridge Wells, and we are proud to say we have just renewed our accreditation with Save Face for the ninth year.
We were among the founding members of Save Face, and our choice to join them has been precious and worthwhile. If it was support in bringing a new procedure to our practice, an HR matter or on infrequ...
For me, it was really important to achieve accreditation with Save Face, because I knew the standards that we needed to meet to pass the accreditation assessment process would enhance my practice and ...
A Save Sace nurse assessor comes out and assesses every part of the clinic to ensure that we are treating our patients with the utmost care. Why wouldn't I want that as a practitioner? I want to provi...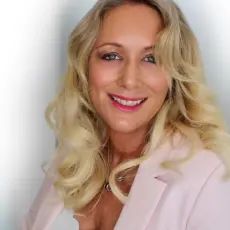 I have been a Save Face member from the get-go and we are extremely proud that River Aesthetics was one of the first clinics to be accredited.
Patients come to see us and trust us because we are registered and have been recommended by Save Face.
Awards & Associations