Dr Rachel Tunney Skin & Aesthetics
Dr Rachel Tunney Skin & Aesthetics
Dr Rachel Tunney is a skilled medical professional, with over 12 years of experience across a wide range of specialities.
Rachel graduated from Newcastle University in 2010. She worked in general medicine (cardiology, respiratory and renal) and surgical specialities (orthopaedics and urology) and has been an anaesthetist and intensive care doctor since 2012. Rachel is highly trained in physiology, anatomy, and pharmacology, and in 2014, she successfully passed the Membership of the Royal College of Anaesthetists (MRCA) examinations.
Rachel has excellent technical skills and exceptional attention to detail, having specialised in procedures such as epidurals, spinal and nerve blocks. She is passionate about evidence-based clinical practice, with health and safety and infection control at the core of her work.
Dr Tunney holds a Level 7 qualification in Cosmetic and Aesthetic Injectable Therapies (PGDipCAIT) from the Medical and Aesthetic Training Academy. Her training at renowned institutions like the Harley Academy and Cosmetic Courses has equipped her with exceptional proficiency in anti-wrinkle injections, soft tissue fillers, and injectable skin boosters. In her clinic, skincare is a paramount focus, and she collaborates with industry leaders like SkinCeuticals and Obagi Medical. Additionally, Dr Rachel Tunney works alongside Get Harley and partners with over 20 top skincare brands to provide her patients with advanced skincare solutions.
More recently, Rachel has completed the Melanoma and Skin Cancer Early Detection Course (MASCED) and aims to offer a holistic approach to complete skin health.
With her calm persona and gift for creating a strong rapport with her patients, Rachel loves to spend time understanding each patient's unique needs. She is passionate about skin health and helping people feel at their most confident every day.
Visit us
Dr Rachel Tunney Skin & Aesthetics, Studio 50, 50 Christchurch Road, Ringwood, BH24 1DW
Monday: 09:30-17:00
Tuesday: 09:30-15:30
Wednesday: Closed
Thursday 10:00-20:00
Friday 14:00-20:00
Saturday 09:00-13:00
Sunday: Closed
Anti-Wrinkle Consultations
Hydradermabrasion (HydraFacial)
Polynucleotides - Tear trough
Botulinum Toxin - Bruxism
Radio Frequency Face and Neck
Radiofrequency For Facial Rejuvenation
IPL Treatment Pigmented/ Vascular Problems
Platelet Rich Plasma Therapy (PRP)
Botulinum Toxin - Dimpled Chin
Dermal Fillers - Tear Troughs
Botulinum Toxin - Hyperhidrosis (Excessive Sweating)
Botulinum Toxin - Lines and Wrinkles
Platelet Rich Plasma Therapy - Hair
Dr Rachel Tunney
Regulatory body GMC Registered Doctor
Prescriber Yes
Qualifications
Level 7 Certificate - Aesthetic Medicine
A 49-year-old before and after three SkinPen microneedling treatments along side a simple medical-grade skincare routine. The pictures are taken four months apart.
A 64-year-old woman following three area botulinum toxin treatments to the upper face, cheek filler and 5 months of medical-grade skincare.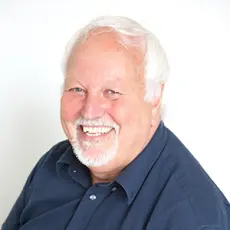 We are a CQC-registered Dermatology and Aesthetic Practice in Royal Tunbridge Wells, and we are proud to say we have just renewed our accreditation with Save Face for the ninth year.
We were among the founding members of Save Face, and our choice to join them has been precious and worthwhile. If it was support in bringing a new procedure to our practice, an HR matter or on infrequ...
For me, it was really important to achieve accreditation with Save Face, because I knew the standards that we needed to meet to pass the accreditation assessment process would enhance my practice and ...
A Save Sace nurse assessor comes out and assesses every part of the clinic to ensure that we are treating our patients with the utmost care. Why wouldn't I want that as a practitioner? I want to provi...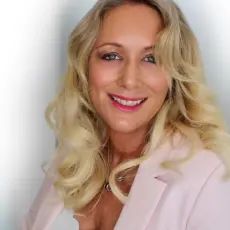 I have been a Save Face member from the get-go and we are extremely proud that River Aesthetics was one of the first clinics to be accredited.
Patients come to see us and trust us because we are registered and have been recommended by Save Face.
Awards & Associations