Dr Rasha Clinic
Dr Rasha Rakhshani is one of London's highly experienced Cosmetic Doctors, and runs her private aesthetics practice from her clinic location in Mayfair.

EARLY YEARS & EDUCATION
Dr Rasha was born in Kuwait to Iranian and Lebanese parents. She grew up in Sydney, Australia, but returned to Kuwait University to attend medical school, from which she graduated in 2010.

PASSION FOR AESTHETIC MEDICINE
Immediately after graduating from university in Kuwait, Dr Rasha did rotations in internal medicine, surgery, and dermatology, before traveling to the UK to work in general medicine in 2015.
It was in the UK that Dr Rasha discovered her clear passion for aesthetic medicine, and describes it as "the only field that she enjoyed and felt most like myself". Dr Rasha is a true artist by nature, with a long standing love for the arts her whole life. Within medical aesthetics, Dr Rasha has found her element in which she can combine her knowledge of medicine with her artistic flare, and achieve truly beautiful results for her patients.

LOVE OF SKIN AND BEAUTY
Dr Rasha is known as a "beauty guru" to her friends and family, and often patients will ask her about her own skincare routine and hair care. She is happy to give advice to her patients and friends, and is in the process of creating her own exclusive skincare line to bring products to the market that she knows will have efficacy and be perfectly formulated to work with different skin types and conditions.

REPUTABLE, RENOWNED AND RESPECTED
Dr Rasha is one of London's most highly respected Cosmetic Doctors, and – with her wealth of experience combined with her true passion for aesthetic medicine – has built up a huge patient following, not just in the UK but worldwide.

Dr Rasha loves to stay up to date with her knowledge of medicine, and regularly travels the world to attend many industry meetings and conferences, as well as training other practitioners in her specialist aesthetic techniques.
Visit us
Dr Rasha Clinic, 9 Shepherd Market, Mayfair, London, W1J 7PF
By Appointment Only
Anti-Wrinkle Consultations
Botulinum Toxin - Lines and Wrinkles
Rasha Rakhshani Moghadam
Regulatory body GMC Registered Doctor
Prescriber Yes
Dermal Filler - Wrinkle Injections & Face Rejuvenation
Collagen stimulators to target the fine lines around her eyes and mouth, improve her skin laxity and tighten the area
Rasha Rakhshani Moghadam
Dermal Fillers- Cheeks
Contouring of the face by defining the cheeks & cheekbone
Rasha Rakhshani Moghadam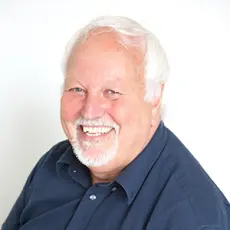 We are a CQC-registered Dermatology and Aesthetic Practice in Royal Tunbridge Wells, and we are proud to say we have just renewed our accreditation with Save Face for the ninth year.
We were among the founding members of Save Face, and our choice to join them has been precious and worthwhile. If it was support in bringing a new procedure to our practice, an HR matter or on infrequ...
For me, it was really important to achieve accreditation with Save Face, because I knew the standards that we needed to meet to pass the accreditation assessment process would enhance my practice and ...
A Save Sace nurse assessor comes out and assesses every part of the clinic to ensure that we are treating our patients with the utmost care. Why wouldn't I want that as a practitioner? I want to provi...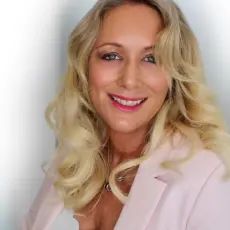 I have been a Save Face member from the get-go and we are extremely proud that River Aesthetics was one of the first clinics to be accredited.
Patients come to see us and trust us because we are registered and have been recommended by Save Face.