Fitzgerald Private Clinic
Fitzgerald Private Clinic
Róisín Fitzgerald MB BCh BAO BMed Sc IMRCSI MICGP is a General Practitioner with a special interest in skin and advanced training in Medical Aesthetics. She works as a General Practitioner, as well as being founding Director of one of the North West's best and busiest skin rejuvenation clinics – Ballsbridge Medical Aesthetic Clinic (now known as Fitzgerald Private Clinic Donegal).
Róisín graduated from University College Dublin in 2005 with Honours Degrees in both Medicine and Medical Science. Following a year working and training in Emergency Medicine in Western Australia's Royal Perth Hospital, Róisín was awarded a place on the two year Dublin Basic Surgical Training Scheme (BST). On completion of the BST, Róisín completed a four year General Practice Scheme in Ireland's midlands, and settled in Letterkenny in the beautiful Co. Donegal in 2014. From her extensive training and experience she developed a keen interest in skin health. This led her into the world of Medical Aesthetics, where her training started in London's Royal College of Physicians. She is at the forefront of new techniques and trends in medical aesthetics, and continues to develop her skillset through Harley Street training and international courses and seminars.
Dr.Róisín offers the highest international standard of the most up to date and safe medical aesthetic treatments from her Donegal clinic. As a practicing GP, she has the experience and ability to combine her medical and cosmetic approach to skin care, and tailor a bespoke approach to the individual client. Medical Aesthetics have become a common interest for sisters Róisín and Deirdre, who both not only have vast medical and surgical experience, but also the artistic eye, hard-work ethic and love for ongoing study within this ever-evolving area.
Both Róisín and Deirdre are two of the few Irish delegates invited annually to Allergan's London Masterclasses with the world renowned Plastic Surgeon Dr.Mauricio de Maio. In 2018 Dr. Róisín realised there was a need to meet with the increasing demand for non-surgical rhinoplasty, so she contacted the co-pioneer of the treatment itself Dr. Ash Labib in order to train under the master himself. It is part of the philosophy of Fitzgerald Private Clinic to ensure continuous learning from world leaders, so that each of our clients can receive world-class care.
Dr. Róisín has presented at national and international conferences and continues her commitment to the provision of high quality bespoke and safe non-surgical aesthetic procedures and skin care. Specialist Interests:
Skin Consultation and Skincare Advice
Visit us
Fitzgerald Private Clinic, Unit B1 Riverside Retail Park, Neil T Blaney Rd, Letterkenny, F92 VCK1
By appointment only.
Anti-Wrinkle Consultations
Botulinum Toxin - Hyperhidrosis (Excessive Sweating)
Dermal Fillers - Non-Surgical Nose Job (Rhinoplasty)
Dermal Fillers - Sculptra
Radiofrequency For Facial Rejuvenation
Botulinum Toxin - Lines and Wrinkles
Botulinum Toxin - Gummy Smiles
Roisin Fitzgerald
Regulatory body MC Registered Doctor
Prescriber Yes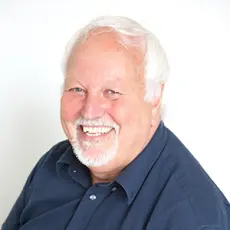 We are a CQC-registered Dermatology and Aesthetic Practice in Royal Tunbridge Wells, and we are proud to say we have just renewed our accreditation with Save Face for the ninth year.
We were among the founding members of Save Face, and our choice to join them has been precious and worthwhile. If it was support in bringing a new procedure to our practice, an HR matter or on infrequ...
For me, it was really important to achieve accreditation with Save Face, because I knew the standards that we needed to meet to pass the accreditation assessment process would enhance my practice and ...
A Save Sace nurse assessor comes out and assesses every part of the clinic to ensure that we are treating our patients with the utmost care. Why wouldn't I want that as a practitioner? I want to provi...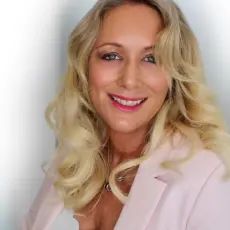 I have been a Save Face member from the get-go and we are extremely proud that River Aesthetics was one of the first clinics to be accredited.
Patients come to see us and trust us because we are registered and have been recommended by Save Face.