HD Medical Aesthetics
Welcome to my discrete home-based clinic situated near Hawley in Farnborough, Hampshire.
When you look in the mirror, does the person you see reflect the way you actually feel on the inside? If not, how does that make you feel? Many of my clients say they lack confidence, feel lost and struggle with a sense of identity. I call it "disconnected from your reflection".
I can take you on a transformational skin journey to enable you to look the best you can at the age you are and feel connected to your reflection. Feeling this way brings self-assurance and a confidence that is beautiful, empowering you to embrace life's opportunities and fulfil your goals.
Starting with a consultation, together we will address the physical and emotional barriers that inhibit this sense of connection. You don't need to know what you need, you just need to know how you want to feel when you look in the mirror and that I can help you.
I do this with the benefit of 14 years nursing experience and helping hundreds of women with their skin, using cosmetic and medical grade skincare products and non-invasive treatments that rely on the skins natural ability to heal itself for improved health and vibrancy.
At HD Medical Aesthetics my approach is not so much about making you look how you used to but helping you to look the best you can at the age you are.
Building a harmonious connection between who you are now and the person you see in the mirror.
At HD Medical Aesthetics I offer natural looking results for a naturally beautiful you, harnessing the power of natural ingredient research wherever possible.
Your friends and family won't help but notice you look the best version of yourself and the spring in your step but not what you did to get there. I appreciate that the time you take for yourself to visit the clinic is precious.
You will be warmly welcomed and offered a personalised service. Not just treated but pampered, listened to and if you prefer, given time to just be still and quiet while I perform your treatment.
I believe in establishing skin health first and foremost before adopting injectable treatments which is why you will find homecare products woven into all the treatment packages.
This is a journey that is best started with a thorough consultation that helps me to understand your goals, what you want and need emotionally as well as physically so that we can formulate the right approach to treatment that will address those for you.
Book your consultation today to begin your Connected Reflection Journey.
Anti-Wrinkle Consultations
Botulinum Toxin - Bruxism
Botulinum Toxin - Lines and Wrinkles
Hayley Duncombe
Regulatory body NMC Registered Nurse
Prescriber No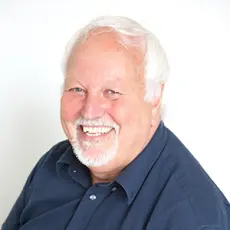 We are a CQC-registered Dermatology and Aesthetic Practice in Royal Tunbridge Wells, and we are proud to say we have just renewed our accreditation with Save Face for the ninth year.
We were among the founding members of Save Face, and our choice to join them has been precious and worthwhile. If it was support in bringing a new procedure to our practice, an HR matter or on infrequ...
For me, it was really important to achieve accreditation with Save Face, because I knew the standards that we needed to meet to pass the accreditation assessment process would enhance my practice and ...
A Save Sace nurse assessor comes out and assesses every part of the clinic to ensure that we are treating our patients with the utmost care. Why wouldn't I want that as a practitioner? I want to provi...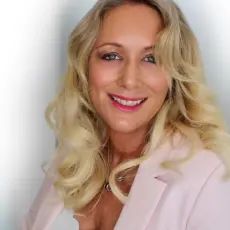 I have been a Save Face member from the get-go and we are extremely proud that River Aesthetics was one of the first clinics to be accredited.
Patients come to see us and trust us because we are registered and have been recommended by Save Face.