Karidis Clinic
Based in the heart of St. John's Wood, London, our flagship clinic is able to provide the very best in cosmetic surgical and non-surgical treatments and procedures. Located on the third floor in the Hospital of St. John & St. Elizabeth, the clinic has the very best of facilities to cater to our clients' needs
Mr Alex Karidis, Founder and Medical Director of Karidis Clinic, is renowned within his industry for his 'invisible' scarring techniques, leaving incredibly minimal postoperative scarring. Due to pioneering his own successful treatment methods and trialling the latest surgical devices, he is one of the UK's leading consultant plastic surgeons offering the highest standard in an array of surgical procedures.
'Natural' is at the heart of Mr Karidis' philosophy, from your initial consultation through to your procedure and postoperative care. Mr Karidis prides himself on listening to every one of his patients, understanding the result they would like to achieve and providing honest advice and professional expertise.
His well-established clinic based in the heart of St John's Wood, London is renowned for its expertise and experience in cosmetic surgery and aesthetics. Karidis Clinic's team is handpicked to ensure that they are exceptionally conscientious and dedicated to supporting the patient, providing the highest standards across a comprehensive range of surgical and non-surgical treatments and procedures.
The hallmark of the Karidis Clinic is its own highly sought-after surgeons producing naturally beautiful results for their patients, with unrivalled levels of care and support. The expert team are specialists in many areas and offer a unique one-team approach giving you the convenience of having multiple procedures at the same time - all with exceptional results.
The aim of all surgery at Karidis is to make the patient look better, not different. The skilled surgeons' unwavering ethos is to maintain a classic, soft beauty, which is at the centre of all they do and is the foundation of the clinic's success. They understand that lacking confidence can negatively impact every area of a patient's life and they can turn that around, always by listening to the patient's individual story and respecting their natural beauty.
Visit us
Karidis, Hospital of St John & St Elizabeth, 60 Grove End Road, London, NW8 9NH
Monday to Friday 09:00-17:30
Fractional Laser Skin Resurfacing
Botulinum Toxin - Lines and Wrinkles
Emsculpt - Body Sculpting
Stevie Goddard
Regulatory body NMC Registered Nurse
Prescriber No
Qualifications
RSPH Medical Aesthetic Certificate - Botulinum Toxin
RSPH Medical Aesthetic Certificate - Dermal Fillers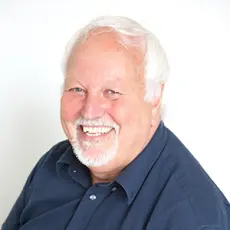 We are a CQC-registered Dermatology and Aesthetic Practice in Royal Tunbridge Wells, and we are proud to say we have just renewed our accreditation with Save Face for the ninth year.
We were among the founding members of Save Face, and our choice to join them has been precious and worthwhile. If it was support in bringing a new procedure to our practice, an HR matter or on infrequ...
For me, it was really important to achieve accreditation with Save Face, because I knew the standards that we needed to meet to pass the accreditation assessment process would enhance my practice and ...
A Save Sace nurse assessor comes out and assesses every part of the clinic to ensure that we are treating our patients with the utmost care. Why wouldn't I want that as a practitioner? I want to provi...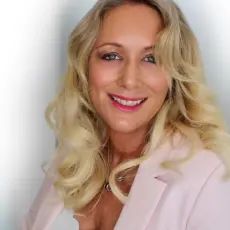 I have been a Save Face member from the get-go and we are extremely proud that River Aesthetics was one of the first clinics to be accredited.
Patients come to see us and trust us because we are registered and have been recommended by Save Face.