London Beauty Clinic
At London Beauty Clinics, we take pride in being at the forefront of the industry by utilizing the most advanced scientific techniques and cutting-edge cosmetic procedures available. Our commitment to innovation ensures that we consistently provide our clients with the latest and most effective treatments to enhance their natural beauty.
We have two clinics located in the heart of London, specifically in Victoria, on the same street. Our clinics offer convenient access to high-quality medical care for our patients, with a range of services and treatments available. Our experienced and dedicated medical professionals are committed to providing the best possible care to help you achieve your goals. We are leading the way in painless, non-surgical solutions with our pioneering use of state-of-the-art equipment and revolutionary bio-hacking techniques.
Our mission is to make change easy for our clients, and we achieve this by utilizing the latest technology and innovative methods to ensure a comfortable and effective experience. Your transformation starts here.
Visit us
London Beauty Clinic, 11-13 Lower Grosvenor Place, London, SW1W 0EX
Monday to Sunday: 10:00 AM - 8:00 PM
Dermal Fillers - Radiesse
Dermal Fillers - Sculptra
Module X – Fat Dissolving Injections
Micropigmentation (Medical)
Fractional Laser Skin Resurfacing
Botulinum Toxin - Dimpled Chin
Dermal Fillers - Nasolabial Folds
Dermal Fillers - Tear Troughs
Dermal Fillers - Non-Surgical Nose Job (Rhinoplasty)
Dermal Fillers - Forehead
Botulinum Toxin - Gummy Smiles
Botulinum Toxin - Hyperhidrosis (Excessive Sweating)
Platelet Rich Plasma Therapy (PRP)
Mihaela Guias
Regulatory body GMC Registered Doctor
Prescriber Yes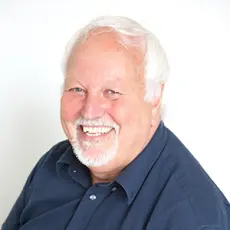 We are a CQC-registered Dermatology and Aesthetic Practice in Royal Tunbridge Wells, and we are proud to say we have just renewed our accreditation with Save Face for the ninth year.
We were among the founding members of Save Face, and our choice to join them has been precious and worthwhile. If it was support in bringing a new procedure to our practice, an HR matter or on infrequ...
For me, it was really important to achieve accreditation with Save Face, because I knew the standards that we needed to meet to pass the accreditation assessment process would enhance my practice and ...
A Save Sace nurse assessor comes out and assesses every part of the clinic to ensure that we are treating our patients with the utmost care. Why wouldn't I want that as a practitioner? I want to provi...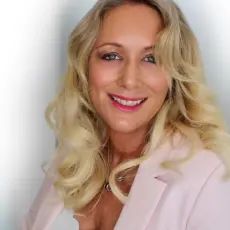 I have been a Save Face member from the get-go and we are extremely proud that River Aesthetics was one of the first clinics to be accredited.
Patients come to see us and trust us because we are registered and have been recommended by Save Face.