ifab - Medical Aesthetics and Cosmetic Dentistry Clinic
ifab - Medical Aesthetics and Cosmetic Dentistry Clinic
ifab clinic is committed to providing the highest standards of medical excellence and patient care in non-surgical solutions and well-being.

We specialise in non-surgical cosmetic treatments including anti-wrinkle injections, dermal fillers, medical skin treatments, facial sculpting, cosmetic dentistry and body sculpting.
All procedures are carried out by highly qualified clinicians, in a safe and relaxed environment.
We offer a professional and confidential service and will look after you from the very first moment you get in touch through to any aftercare you may require or desire.

Our lead clinician, Dr Rehanna Beckhurst (GDC 210244) qualified as a dentist in 2003, and always had a profound interest in cosmetic dentistry and aesthetic medicine.She qualified and has been practicing facial aesthetics since 2012 and is continuously attending courses and conferences to learn new techniques and improve her knowledge and skills as both: a dentist and an aesthetician.
As well as general dentistry, Rehanna also offers cosmetic dentistry (veneers, crowns, teeth whitening and short term adult orthodontics) and facial aesthetics, and has recently obtained a Level 7 APEL and postgraduate certificate in aesthetic non-surgical interventions and she was originally the 1st practitioner in North Devon to be accredited by Save Face.
Rehanna is also a member of ACE (aesthetic complications experts), and is highly trained in dealing with aesthetics complications by some of the country's leading experts, and is accepting referrals from other doctors to treat aesthetic complications.
Visit us
ifab - Medical Aesthetics and Cosmetic Dentistry Clinic, 26 Boutport Street, Barnstaple, Exeter, EX31 1RP
By Appointment Only
Cellulite and Body Contouring
Radiofrequency For Facial Rejuvenation
Ultrasound Body Contouring
Botulinum Toxin - Gummy Smiles
Botulinum Toxin - Bruxism
Dermal Fillers - 8 Point Facelift
3D Ultimate Fat Reduction
Radiofrequency For Cellulite and Fat
Non-Surgical Blepharoplasty
Dermal Fillers - Non-Surgical Nose Job (Rhinoplasty)
Dr Rehanna Beckhurst
Regulatory body GDC Registered Dentist
Prescriber Yes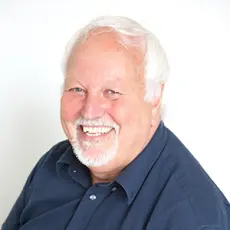 We are a CQC-registered Dermatology and Aesthetic Practice in Royal Tunbridge Wells, and we are proud to say we have just renewed our accreditation with Save Face for the ninth year.
We were among the founding members of Save Face, and our choice to join them has been precious and worthwhile. If it was support in bringing a new procedure to our practice, an HR matter or on infrequ...
For me, it was really important to achieve accreditation with Save Face, because I knew the standards that we needed to meet to pass the accreditation assessment process would enhance my practice and ...
A Save Sace nurse assessor comes out and assesses every part of the clinic to ensure that we are treating our patients with the utmost care. Why wouldn't I want that as a practitioner? I want to provi...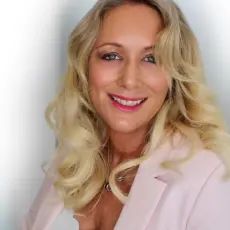 I have been a Save Face member from the get-go and we are extremely proud that River Aesthetics was one of the first clinics to be accredited.
Patients come to see us and trust us because we are registered and have been recommended by Save Face.
Awards & Associations