Vie Aesthetics
Multi-award winning clinics and leaders in non-surgical cosmetic solutions and the VieStem Hair procedure "that doesn't just prevent hair loss but reverses it" as featured in the Mail On Sunday and The Sun.
Only doctors provide medical aesthetic treatments in our clinics in London Harley Street, Rayleigh Essex and Germany using only the top-of the range products and equipment. We offer free consultations with a specialist doctor and follow up and promote a healthy, natural look.
At Vie Aesthetics you have access to the newest, advanced and cutting-edge non-surgical treatments, whilst you can rest assured of being in the safe hands of an experienced specialist doctor.

It is no coincidence that most new clients come to us through patient referrals- with us you can be sure of the care and expertise of the team, especially if you value the continuity of care with the same doctor.
When you enter our clinic, you are met by a welcoming and warm team in a stylish and relaxing atmosphere, making sure that your visit is a pleasant experience.

We know that information is key to making the right choices about your treatment and that is why we offer free, full and comprehensive consultations.
Every client is special to us and we take the time to listen carefully to your needs, we offer advice, and together we explore all suitable options and combinations of procedures for you in order to create your own tailor-made and personalised treatment plan.
At Vie Aesthetics we place great importance on aftercare and we offer all our clients a free follow-up appointment.
Visit us
Vie Aesthetics, 78 London Hill Road, Rayleigh, Essex, SS6 7HP
Monday - Saturday : 9am-5pm
Botulinum Toxin - Bruxism
Botulinum Toxin - Gummy Smiles
Cellulite Treatment (Mechanical Massage)
Cellulite and Body Contouring
Dermal Fillers - Tear Troughs
Dermal Fillers - Non-Surgical Nose Job (Rhinoplasty)
Dermal Fillers - Forehead
Dermal Fillers - 8 Point Facelift
Hydradermabrasion (HydraFacial)
LED Light Therapy for Skin
IPL Treatment Pigmented/ Vascular Problems
Platelet Rich Plasma Therapy (PRP)
Non-Surgical Blepharoplasty
Ultrasound Body Contouring
Ioannis Liakas
Regulatory body GMC Registered Doctor
Prescriber Yes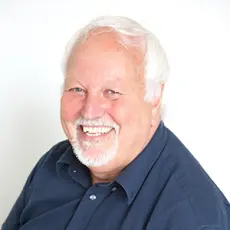 We are a CQC-registered Dermatology and Aesthetic Practice in Royal Tunbridge Wells, and we are proud to say we have just renewed our accreditation with Save Face for the ninth year.
We were among the founding members of Save Face, and our choice to join them has been precious and worthwhile. If it was support in bringing a new procedure to our practice, an HR matter or on infrequ...
For me, it was really important to achieve accreditation with Save Face, because I knew the standards that we needed to meet to pass the accreditation assessment process would enhance my practice and ...
A Save Sace nurse assessor comes out and assesses every part of the clinic to ensure that we are treating our patients with the utmost care. Why wouldn't I want that as a practitioner? I want to provi...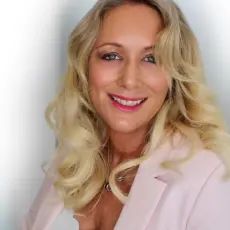 I have been a Save Face member from the get-go and we are extremely proud that River Aesthetics was one of the first clinics to be accredited.
Patients come to see us and trust us because we are registered and have been recommended by Save Face.
Awards & Associations