Aluminate Clinic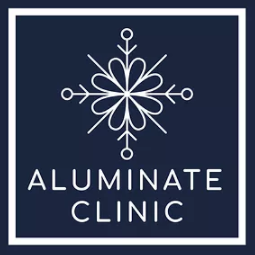 My Philosophy is I am extremely passionate about listening to my Patients and delivering Natural Enhancements you'll LOVE.
This is why I offer free face to face consultations so, I can get to know you, understand your concerns and desired outcomes.
We can then discuss all the treatment options, I can answer any questions you may have and if desired create a unique and individualised treatment plan suitable for you.
Consultations are without obligation and you can be assured that you will not feel pressured into treatments you do not want or need.
My aim is always to deliver natural results that DO NOT leave you looking 'False', 'Frozen' or 'Overdone'.
My passion for skin health and wellness will help you make the most of your unique beauty.
Your care and safety is at the heart of everything I do at Aluminate which is why I have trained to an advanced level, with an award winning organisation based in Harley Street, London, training alongside a consultant plastic surgeon.
For me it's important to engage in on-going training and attend regular conferences to ensure I remain up to date with industry developments and offer my clients the latest treatments and techniques.
My aim is to provide the best possible treatments using only safe and ethically sourced products.​
Alongside my nursing membership I'm a member of a number of aesthetic organisations such as The Aesthetics Academy, Aesthetic Complications and Management Group (ACE), Private Independent Aesthetic Practitioner Association (PIAPA) to name a few.
These help me keep updated, share good practice and receive clinical supervision as well as peer to peer support. Also, with n
Visit us
Aluminate Clinic, The Hollies, Station Road, Weston Rhyn, Oswestry, SY10 7SX
Mon: 10:00-19:00
Tue: 10:00 - 19:00
Wed: 10:00 - 17:00
Thurs: Closed
Fri: Closed
Sat: 10:00 - 17:00
Sun: Closed
Anti-Wrinkle Consultations
Dermal Fillers - Non-Surgical Nose Job (Rhinoplasty)
Botulinum Toxin - Platysmal Bands
Radiofrequency For Cellulite and Fat
Radiofrequency For Facial Rejuvenation
Dermal Fillers - Tear Troughs
Ultrasound Body Contouring
LED Light Therapy for Skin
Infra Red Laser Skin Tightening
Botulinum Toxin - Lines and Wrinkles
Botulinum Toxin - Gummy Smiles
Cellulite and Body Contouring
Hydradermabrasion (HydraFacial)
Cellulite Treatment (Mechanical Massage)
Dermal Fillers - Forehead
Platelet Rich Plasma Therapy (PRP)
Amanda Tuckwell
Regulatory body NMC Registered Nurse
Prescriber Yes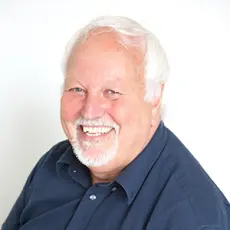 We are a CQC-registered Dermatology and Aesthetic Practice in Royal Tunbridge Wells, and we are proud to say we have just renewed our accreditation with Save Face for the ninth year.
We were among the founding members of Save Face, and our choice to join them has been precious and worthwhile. If it was support in bringing a new procedure to our practice, an HR matter or on infrequ...
For me, it was really important to achieve accreditation with Save Face, because I knew the standards that we needed to meet to pass the accreditation assessment process would enhance my practice and ...
A Save Sace nurse assessor comes out and assesses every part of the clinic to ensure that we are treating our patients with the utmost care. Why wouldn't I want that as a practitioner? I want to provi...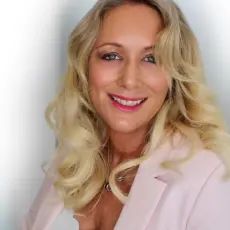 I have been a Save Face member from the get-go and we are extremely proud that River Aesthetics was one of the first clinics to be accredited.
Patients come to see us and trust us because we are registered and have been recommended by Save Face.
Awards & Associations