Chandos House

Dr Jean-Louis Sebagh
Acknowledged as one of the world's premier cosmetic doctors, Dr Jean-Louis Sebagh is a master of the delicate art of cosmetic medicine, with a focus on the face and neck.
Raised in France, Dr Sebagh began his career over 30 years ago after graduating from the University of Paris in 1979, where he earned his Medical Doctorate and became a qualified Cosmetic Facial Surgeon.
From 1985 to 1988, he honed his skills with a pre-eminent plastic surgeon in Los Angeles, refining his style in modern beauty, before returning to practice in Paris.
In 1994, Dr Sebagh opened his practice in London and pioneered the use of Botox, hyaluronic acid fillers and vitamin injections. Combining these techniques, Dr Sebagh coined the phrase "age-maintenance" to describe his revolutionary work to preserve existing youth and vibrancy and word soon spread about the doctor who could physically change skin by making it look younger without surgery.
Renowned for his precise, subtle technique and notable yet natural looking results, Dr Sebagh not only makes his patients look younger, he makes them look better.
Dr Diana Piana-Mariton
Widely acknowledged as one of the most experienced specialist cosmetic doctors in her chosen field, Dr Diana Piana-Mariton has established a reputation as the doctor to consult when seeking age-maintenance treatments that require the latest advances in the use of Fraxel, Ultrasound, Radio Frequency and IPL.
Doctor of Medicine and Surgery, qualified at the University of Paris and Flower Fifth Avenue and New York University Medical Center 1977, Dr Piana-Mariton has been specialising in Cosmetic Dermatology since 1999 and has been a Certified Laser Specialist since 2002. She has practiced in London since 2004.
Dr Piana-Mariton works closely with Dr Sebagh and other members of his clinic to treat patients with state-of-the-art and effective non-invasive treatments for skin rejuvenation and enhancement.
Her approach is based on obtaining "glowing, radiant skin" by techniques that stimulate the natural "healing" capacity of your skin to generate new collagen, elasticity and firmness.
As well having great knowledge and expertise, Dr Piana-Mariton also has a reassuringly professional yet warm manner that allows patients to feel relaxed and at ease when with her.
Visit us
Chandos House, 2 Queen Anne Street, Marylebone, London, W1G 9LQ
Monday, 9am – 5pm
Tuesday, 9am – 5pm
Wednesday, 9am – 5pm
Thursday, 9am – 5pm
Friday, 9am – 4pm
Dermal Fillers - Forehead
Dermal Fillers - Perioral Lines
Dermal Fillers - Marionette Lines
Dermal Fillers - Lips
Deepti Kolli,
Diana Mariton,
Jean-Louis Sebagh
Botulinum Toxin - Lines and Wrinkles
Dermal Fillers
Diana Mariton,
Jean-Louis Sebagh
Radiofrequency For Cellulite and Fat
Diana Mariton,
Jean-Louis Sebagh
LED Light Therapy for Skin
IPL Treatment Pigmented/ Vascular Problems
Infra Red Laser Skin Tightening
Diana Mariton,
Jean-Louis Sebagh
Hydradermabrasion (HydraFacial)
Fractional Laser Skin Resurfacing
Diana Mariton,
Jean-Louis Sebagh
Dermal Fillers - Cheeks
Diana Mariton,
Jean-Louis Sebagh
Radiofrequency For Facial Rejuvenation
Diana Mariton,
Jean-Louis Sebagh
Dermal Fillers - 8 Point Facelift
Deepti Kolli
Regulatory body GMC Registered Doctor
Prescriber Yes
Diana Mariton
Regulatory body GMC Registered Doctor
Prescriber Yes
Jean-Louis Sebagh
Regulatory body GMC Registered Doctor
Prescriber Yes
Karen
February 5, 2021
After consulting with several lasers specialists and clinics regarding veins around my eyes and being told nothing could be done, Dr Diana Piana-Mariton has virtually got rid of them all in one session, which already has made a massive impact on my confidence levels even after 4 days. Her knowledge and experience is extremely reassuring and I am revisiting in a few weeks to address more issues and would'nt hesitate to recommend this clinic.
Read more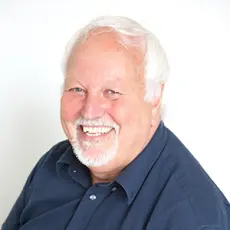 We are a CQC-registered Dermatology and Aesthetic Practice in Royal Tunbridge Wells, and we are proud to say we have just renewed our accreditation with Save Face for the ninth year.
We were among the founding members of Save Face, and our choice to join them has been precious and worthwhile. If it was support in bringing a new procedure to our practice, an HR matter or on infrequ...
For me, it was really important to achieve accreditation with Save Face, because I knew the standards that we needed to meet to pass the accreditation assessment process would enhance my practice and ...
A Save Sace nurse assessor comes out and assesses every part of the clinic to ensure that we are treating our patients with the utmost care. Why wouldn't I want that as a practitioner? I want to provi...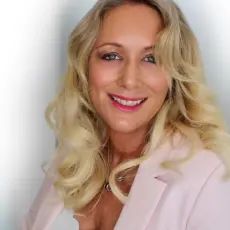 I have been a Save Face member from the get-go and we are extremely proud that River Aesthetics was one of the first clinics to be accredited.
Patients come to see us and trust us because we are registered and have been recommended by Save Face.
Awards & Associations