Dr Hennessy Cosmetic Clinic
Dr Hennessy Cosmetic Clinic

Botox and dermal filler expert Dr Stephen Hennessy BDS is renowned for his skills in non-surgical cosmetic facial rejuvenation.
He is a cosmetic dental surgeon, which enables him to use his in depth facial knowledge and expertise to ensure skill and professionalism for patients. This has also led him to develop a new dermal filler procedure which has been named after him "The Hennessy Lift". His clinics are based in the North West of England in the Preston, Southport and Liverpool areas.

During his career he has been an honorary clinical tutor for UCLAN (University of Central Lancashire) on the MSc program in facial aesthetics and the trainer in advanced procedures for Galderma at London's Royal College of Surgeons. He is also a tutor to other medical professionals for organisations such as Allergan, Cosmetology and CODE.
In recent years he has been involved with the initial research trials of Juvederm Ultra, asked to participate in a study for Azzalure Botulinum toxin (Botox) and has been a participant on the advisory panel for Allergan / Botox.

He is BBC Radio Lancashire's expert for facial rejuvenation and cosmetic dentistry. He is often asked to give his professional opinions and views on new treatments and has been quoted regularly in the national press including The Daily Mirror and The Daily Mail and national magazines as well as appearing on Channel 5.

Since 2000 he has performed many thousands of skin treatments to enhance and restore facial skin.
His clients benefit from these years of experience and his professional qualifications in advanced Botox and dermal filler procedures.

He takes great pride in his work and has many returning clients.
Dr Hennessy BDS is a member of International Academy of Cosmetic Dermatology & British Academy of Cosmetic Dentistry
Botulinum Toxin - Bruxism
Botulinum Toxin - Gummy Smiles
Dermal Fillers - 8 Point Facelift
Dermal Fillers - Forehead
Dermal Fillers - Tear Troughs
Stephen Hennessy
Regulatory body GDC Registered Dentist
Prescriber Yes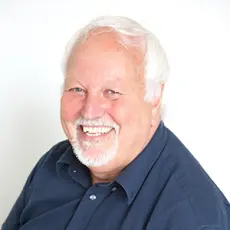 We are a CQC-registered Dermatology and Aesthetic Practice in Royal Tunbridge Wells, and we are proud to say we have just renewed our accreditation with Save Face for the ninth year.
We were among the founding members of Save Face, and our choice to join them has been precious and worthwhile. If it was support in bringing a new procedure to our practice, an HR matter or on infrequ...
For me, it was really important to achieve accreditation with Save Face, because I knew the standards that we needed to meet to pass the accreditation assessment process would enhance my practice and ...
A Save Sace nurse assessor comes out and assesses every part of the clinic to ensure that we are treating our patients with the utmost care. Why wouldn't I want that as a practitioner? I want to provi...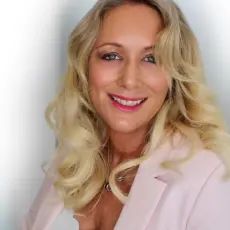 I have been a Save Face member from the get-go and we are extremely proud that River Aesthetics was one of the first clinics to be accredited.
Patients come to see us and trust us because we are registered and have been recommended by Save Face.