Dr Ruth Brady Aesthetics
Dr Ruth Brady is a multi-award winning Dental Surgeon who has gained recognition for her work in the field of dentistry known as Advanced Facial Aesthetics.
Dr Ruth works non- surgically on the face to improve a range of features.
She improves profiles by changing the balance between the nose and the chin and enhances features to make the face look younger.
She can slim down the face by reducing the size of the jaw muscles.
Dr Ruth studied Dentistry at Liverpool University Dental School, qualifying in 1981 where she gained her degree of Bachelor of Dental Surgery .
She then trained in Dental Implantology, Advanced Restorative Dentistry and Occlusion at the Sheffield and Manchester University Dental Schools.
In 2004 she started training in Advanced Non Surgical Facial Aesthetics at a world renowned institute in Berkshire, where she is now a senior instructor and has recently been made an ambassador.
Excellence Rated by Save Face. This is a government-backed regulatory body accredited by the Professional Standards Authority and is recognised by the Department of Health, NHS England, the CQC and Health Education England.
It seeks to distinguish between healthcare and the wider beauty industry.
Visit us
Dr Ruth Brady Aesthetics, 351 Harrogate Road, Moortown, Leeds, LS17 6PZ
By appointment only.
Anti-Wrinkle Consultations
Platelet Rich Plasma Therapy (PRP)
Dermal Fillers - Non-Surgical Nose Job (Rhinoplasty)
Botulinum Toxin - Lines and Wrinkles
Dr Ruth Brady
Regulatory body GDC Registered Dentist
Prescriber Yes
Mr A
August 17, 2023
As a male, I was cautious about seeking non-surgical enhancing treatment, but there was no need to fear. Dr Ruth made every step of my rejuvenating journey a real joy! Amazing, seamless results designed to blend gradually over a course of treatment allowing the procedures to invigorate my appearance without looking like anything had been done
Read more
Jill
June 6, 2023
Until I met Dr Ruth I'd been afraid to embark on aesthetics treatments, for fear of looking unnatural. After our first consultation I knew I could trust her implicitly - she was exceptionally professional, knowledgeable and skilled, with a warmth and enthusiasm that installed confidence and trust. Following several treatments, everyone keeps telling me how well I look, I wouldn't go anywhere else!
Read more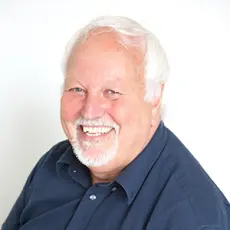 We are a CQC-registered Dermatology and Aesthetic Practice in Royal Tunbridge Wells, and we are proud to say we have just renewed our accreditation with Save Face for the ninth year.
We were among the founding members of Save Face, and our choice to join them has been precious and worthwhile. If it was support in bringing a new procedure to our practice, an HR matter or on infrequ...
For me, it was really important to achieve accreditation with Save Face, because I knew the standards that we needed to meet to pass the accreditation assessment process would enhance my practice and ...
A Save Sace nurse assessor comes out and assesses every part of the clinic to ensure that we are treating our patients with the utmost care. Why wouldn't I want that as a practitioner? I want to provi...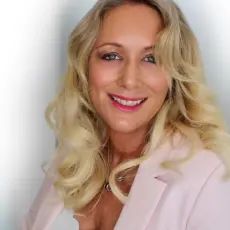 I have been a Save Face member from the get-go and we are extremely proud that River Aesthetics was one of the first clinics to be accredited.
Patients come to see us and trust us because we are registered and have been recommended by Save Face.
Awards & Associations