FACEmed Cosmetic Medical & Dental Centre
FACEmed Cosmetic Medical & Dental Centre
Dip HE RGN (Registered General Nurse) INP (Independent Nurse Prescriber) Member of the: Nursing Midwifery Council, Royal College of Nursing, Aesthetic Nurse Forum UK.

If you're looking to safely restore your health, youth and beauty or recreate harmony in your facial features, then Monica provides outstanding excellence in all medical non-surgical treatments available at the FACEmed.
As a leading expert in her field and winner of GOLD at The Aesthetic Awards, since 2004 Monica has treated many tens of thousands of patients and gained thousands of hours of experience of independent and multidisciplinary professional practice.

Expertise
Before specialising in medical aesthetics, Monica's background was in general medicine, plastic surgery, burns and trauma. Monica has an exceptional level of skill and can help you to create natural, balanced results and also to restore health and functionality. By getting to know you and working closely with you on a one to one basis, Monica will use her talents and specialist skills to create the results you require, whether you're looking to for anti-ageing treatments or to restore function and normal appearance, or if you are just looking to regain healthy glowing rejuvenated skin.

Care and Guidance
With her unique approach, you'll be sure to get individual undivided attention. This personal approach ensures that you'll achieve exceptional care and the natural look that Monica is renowned for. Her extra effort, patience and artistry is what stands her apart from the rest and her precise placement technique, advanced medical skills and knowledge combined with a woman's deft touch means you get the best and longest lasting results. Monica will give you a comprehensive assessment so you can make an informed choice. Together you will explore, realistically, what can actually be achieved. Limitations and contraindications will be explained and only then, a comprehensive medical or cosmetic non-surgical treatment plan will be chosen and prescribed.

Monica's Approach
Monica's aim is to enhance lives, to promote well-being and boost confidence and self-esteem by restoring health, function and normal appearance as nature intended; it is not her intention to transform you into someone else. She is committed to obtaining the best results with each procedure she performs. Careful attention to detail during each session allows for long term health restoration and for the natural-seeming appearance to emerge which avoids the "overdone look." Almost any procedure can be performed quickly; however, performing a task to the best of one's ability generally takes some time. Monica believes it's worth this extra effort to obtain the most natural results.
Visit us
FACEmed Cosmetic Medical & Dental Centre, Crays Hill, Billericay, CM11 2XP
Mon – Fri 8am – 6pm
Sat 8am – 3pm
Anti-Wrinkle Consultations
Botulinum Toxin - Lines and Wrinkles
Dermal Fillers - Sculptra
Monica Berrange
Regulatory body NMC Registered Nurse
Prescriber Yes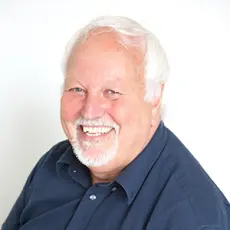 We are a CQC-registered Dermatology and Aesthetic Practice in Royal Tunbridge Wells, and we are proud to say we have just renewed our accreditation with Save Face for the ninth year.
We were among the founding members of Save Face, and our choice to join them has been precious and worthwhile. If it was support in bringing a new procedure to our practice, an HR matter or on infrequ...
For me, it was really important to achieve accreditation with Save Face, because I knew the standards that we needed to meet to pass the accreditation assessment process would enhance my practice and ...
A Save Sace nurse assessor comes out and assesses every part of the clinic to ensure that we are treating our patients with the utmost care. Why wouldn't I want that as a practitioner? I want to provi...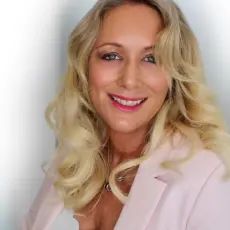 I have been a Save Face member from the get-go and we are extremely proud that River Aesthetics was one of the first clinics to be accredited.
Patients come to see us and trust us because we are registered and have been recommended by Save Face.
Awards & Associations