nakedhealth MEDISPA

Nakedhealth MEDISPA was founded by Louise Stewart and David Gateley in 2004. They bring together expertise in medicine, plastic and reconstructive surgery, lasers, aesthetics, facial rejuvenation and skin care.

The clinic is owner managed and has an impressive staff retention level with ongoing training and development programmes. Client satisfaction is high and customers can expect to see the same practitioners on a long term basis. The whole team are very well informed and you can be sure that the advice you receive will be practical, sensible and appropriate and will not be a "hard sell".

At Nakedhealth MEDISPA our plastic surgeon, David Gateley works alongside aesthetic doctors, nurse prescribers and aestheticians offering a comprehensive range of surgical, non surgical and laser treatments. Nakedhealth MEDISPA has been set up to cater for men and women and the facilities are state-of-the-art. The Clinic is modern and airy, hygiene is a priority and standards are consistently high. The clinic is registered with the Care Quality Commission (CQC). All clients are looked after by a caring and understanding professional. Up to date treatments and a friendly "no pressure" environment ensure you choose the most appropriate treatment for you and your budget.

Treatments are updated regularly. All new treatments are given time to be trialed and the latest "miracle cures" do not make the list unless they have been thoroughly tested by the clinic and clinical results are appraised by Medical Director, Mr Gateley. You can be confident of achieving good results.

Nakedhealth MEDISPA is open 7 days a week with late nights until 9pm to make it easy for those with a busy day to fit in an appointment. There is free parking outside the clinic and plenty of Ringo metres in the nearby roads. You only pay between 11am and 3pm and can do this from your phone. WHEELCHAIR ACCESS is direct from the pavement and the clinic is arranged on the ground floor only with wide corridors and doors.
Visit us
nakedhealth MEDISPA, 261-263 Coombe Lane, Wimbledon, Merton, SW20 0RH
Monday 9am - 7pm
Tuesday 9am - 9pm
Wednesday 9am - 7pm
Thursday 9am - 9pm
Friday 9am - 9pm
Saturday 9am - 6pm
Sunday 10am - 5pm
Botulinum Toxin - Platysmal Bands
Platelet Rich Plasma Therapy (PRP)
IPL Treatment Pigmented/ Vascular Problems
Micropigmentation (Semi Permanent Make-Up)
Micropigmentation (Medical)
LED Light Therapy for Skin
Radiofrequency For Facial Rejuvenation
Microcurrent therapy treatment
Botulinum Toxin - Hyperhidrosis (Excessive Sweating)
Botulinum Toxin - Lines and Wrinkles
Cellulite and Body Contouring
Cellulite Treatment (Mechanical Massage)
Botulinum Toxin - Gummy Smiles
Botulinum Toxin - Bruxism
Dermal Fillers - Sculptra
Dermal Fillers - Forehead
Dermal Fillers - Skin rejuvenation/ Scar Treatment
Dermal Fillers - Tear Troughs
Electrolysis (Advanced Cosmetic Procedures)
Electrolysis (Hair Removal)
Dermal Fillers - 8 Point Facelift
Anti-Wrinkle Consultations
David Gateley
Regulatory body GMC Registered Doctor
Prescriber Yes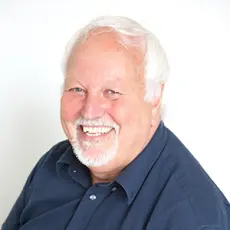 We are a CQC-registered Dermatology and Aesthetic Practice in Royal Tunbridge Wells, and we are proud to say we have just renewed our accreditation with Save Face for the ninth year.
We were among the founding members of Save Face, and our choice to join them has been precious and worthwhile. If it was support in bringing a new procedure to our practice, an HR matter or on infrequ...
For me, it was really important to achieve accreditation with Save Face, because I knew the standards that we needed to meet to pass the accreditation assessment process would enhance my practice and ...
A Save Sace nurse assessor comes out and assesses every part of the clinic to ensure that we are treating our patients with the utmost care. Why wouldn't I want that as a practitioner? I want to provi...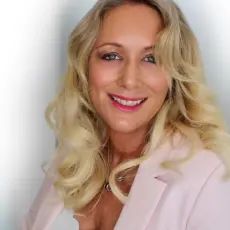 I have been a Save Face member from the get-go and we are extremely proud that River Aesthetics was one of the first clinics to be accredited.
Patients come to see us and trust us because we are registered and have been recommended by Save Face.
Awards & Associations