Perfectus Derma

Arkadiusz Bulanda - founder of Perfectus Derma Aesthetics - qualified Registered Nurse (RN), Advanced Clinical Practitioner (ACP) and Independent Prescriber (IP-er) with over 17 years of experience in Emergency and Critical care and over 6 years of experience in the medical aesthetics inudustry.
Arek has studied at Harley undertaking the level 7 diploma in Medical Aesthetics and holds certification in cosmetic dermatology - these qualifications showcase his abilitys to perform non surgical aesthetic treatments safley using current evidence based practice methods. He attends regular confrences provided by leading cosmetic companies including SkinPen and Merz aesthetics to continue to develop and grow his abilities, skills and knowledge
Arek is fully insured through Hamilton Fraiser one of the UK's leading cosmetic insurance partners and only uses products sourced from well established and autherised UK pharmacies including Wigmore Medical and Health Exhcnage.
The clinic space is located in London Soho within Until, a company aimed at allowing frelance trainers, treatment professionals, therapists and coaches to deliver holistic treatments and ensures its members hold appropriate qualifications and insurance for their practice. This flexibility allows Arek to continue to work as a Senior Nurse in the NHS as well as build, develop and grow his own aesthetics business. Each therapy treatment room is fully regulated by Care Quality Commission (CQC) further ensuring saftey in practice.
Perfectus Derma Aesthetics warmly welcome you in helping to achieve your skin confidence - please contact us today to book your appointment!
Visit us
Perfectus Derma, 111 Charing Cross Road, London, WC2H 0DT
By appointment only
Botulinum Toxin - Lines and Wrinkles
Botulinum Toxin - Brow Lift
Botulinum Toxin - Masseter Reduction
Botulinum Toxin - Bruxism
Botulinum Toxin - Bunny Lines
Botulinum Toxin - Dimpled Chin
Botulinum Toxin - Gummy Smiles
Botulinum Toxin - Hyperhidrosis (Excessive Sweating)
Dermal Fillers - Perioral Lines
Arkadiusz Bulanda
Regulatory body NMC Registered Nurse
Prescriber Yes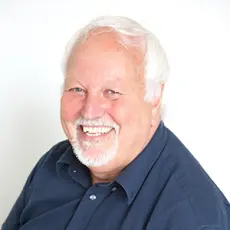 We are a CQC-registered Dermatology and Aesthetic Practice in Royal Tunbridge Wells, and we are proud to say we have just renewed our accreditation with Save Face for the ninth year.
We were among the founding members of Save Face, and our choice to join them has been precious and worthwhile. If it was support in bringing a new procedure to our practice, an HR matter or on infrequ...
For me, it was really important to achieve accreditation with Save Face, because I knew the standards that we needed to meet to pass the accreditation assessment process would enhance my practice and ...
A Save Sace nurse assessor comes out and assesses every part of the clinic to ensure that we are treating our patients with the utmost care. Why wouldn't I want that as a practitioner? I want to provi...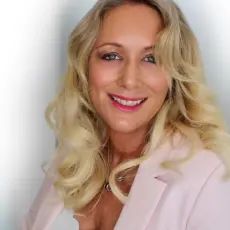 I have been a Save Face member from the get-go and we are extremely proud that River Aesthetics was one of the first clinics to be accredited.
Patients come to see us and trust us because we are registered and have been recommended by Save Face.