Prestige Aesthetics Clinic
Prestige Aesthetics Clinic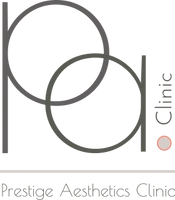 Prestige Aesthetics Clinic is a Nurse led clinic run by Daniela Greaves (Dip HE, RGN, INP) who has worked as a nurse for over 17 years and specialised in cosmetic surgery, aesthetic medicine and lasers since 2007. Between 2009 and 2014, Daniela travelled across the Northern region of the UK working as a Non Surgical Training Manager (NSTM) for one of the largest Cosmetic surgery and Non Surgical company providers in the UK. Her main responsibility in this role was to ensure that other nurses were trained and regularly assessed to provide safe and effective Non surgical treatments in therapy areas such as class 4 lasers, Intense Pulsed Light (IPL) devices, injectable products and dermal skin treatments. This extensive experience, knowledge and background of non surgical practice and therapies is why many clients at Prestige Aesthetics feel that they get not only safe and effective treatments, but also accurate and informative advice during their consultations.
Prestige Aesthetics treatments include: laser hair removal, facial injections, Hyaluronic acid fillers, chemical peels, platelet rich plasma (PRP), thread vein removal, Radiofrequency skin tightening, skin tag removal, pigmentation removal, specialist and prescription skincare, Metis skin analysis and more.
Visit us
Prestige Aesthetics Clinic, 94 OTLEY RD, Eldwick, Bingley, BD16 3HD
Monday 12am-8pm
Tuesday CLOSED
Wednesday 10am-8pm
Thursday 10am-4pm
Friday 10am-3pm
Saturday 9:30am-1pm
Anti-Wrinkle Consultations
Botulinum Toxin - Bruxism
Botulinum Toxin - Gummy Smiles
Botulinum Toxin - Lines and Wrinkles
Dermal Fillers - Tear Troughs
Dermal Fillers - Skin rejuvenation/ Scar Treatment
Dermal Fillers - Sculptra
Dermal Fillers - 8 Point Facelift
Cellulite Treatment (Mechanical Massage)
Cellulite and Body Contouring
Botulinum Toxin - Platysmal Bands
Non-Surgical Blepharoplasty
Platelet Rich Plasma Therapy (PRP)
LED Light Therapy for Skin
Radiofrequency For Facial Rejuvenation
Radiofrequency For Cellulite and Fat
Electrolysis (Advanced Cosmetic Procedures)
Daniela Greaves
Regulatory body NMC Registered Nurse
Prescriber Yes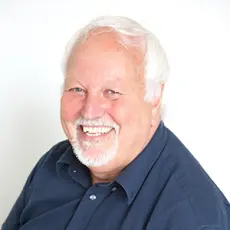 We are a CQC-registered Dermatology and Aesthetic Practice in Royal Tunbridge Wells, and we are proud to say we have just renewed our accreditation with Save Face for the ninth year.
We were among the founding members of Save Face, and our choice to join them has been precious and worthwhile. If it was support in bringing a new procedure to our practice, an HR matter or on infrequ...
For me, it was really important to achieve accreditation with Save Face, because I knew the standards that we needed to meet to pass the accreditation assessment process would enhance my practice and ...
A Save Sace nurse assessor comes out and assesses every part of the clinic to ensure that we are treating our patients with the utmost care. Why wouldn't I want that as a practitioner? I want to provi...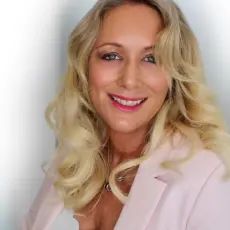 I have been a Save Face member from the get-go and we are extremely proud that River Aesthetics was one of the first clinics to be accredited.
Patients come to see us and trust us because we are registered and have been recommended by Save Face.
Awards & Associations