The Bloom Clinic

Whether you are looking to pop in for a quick bit of rejuvenation or a treatment that requires a little more time, this easily accessible location puts The Bloom Clinic within easy reach for everyone looking for the luxury and appeal that is synonymous with London.
The Bloom Clinic offers personalised aesthetic treatments that address a wide range of cosmetic concerns.
Dr Rita Nandi is proud to combine her ethics and skill through only offering scientifically backed treatments and highly regarded brands to provide high quality, personalised results for your personal goals. Each treatment, technique and product are carefully selected to suit your individual needs and is carried out with precision and care.
As well as helping to improve a person's physical appearance, The Bloom Clinic works alongside a team of professionals, including mindset coaches, nutrition and exercise experts in order to provide a holistic approach to achieving complete inner and outer wellness.
The Bloom Clinic believes that there are many aspects to feeling good. Looking your physical best can often enhance your mood and confidence, which can then have a positive knock-on effect on all other areas of your life. The Bloom Clinic can ensure your natural beauty radiates from within, through treatments carried out by Dr Nandi's talented hand.
However, The Bloom Clinic believes it is not just about enhancing what the exterior shows, but also about how we invest in our physical health and thought processes which can heavily influence our day-to-day lives. Through exercise and eating the right nutrition, we can achieve our health and physique goals. Through the right mindset, we can unleash our full potential.
Visit us
The Bloom Clinic, Unit 30, Skylines Village, Canary Wharf, London, E14 9TS
By appointment only
Anti-Wrinkle Consultations
Botulinum Toxin - Platysmal Bands
LED Light Therapy for Skin
Correction of Stretch Marks
Cellulite and Body Contouring
Botulinum Toxin - Bruxism
Botulinum Toxin - Gummy Smiles
Botulinum Toxin - Hyperhidrosis (Excessive Sweating)
Dermal Fillers - 8 Point Facelift
Botulinum Toxin - Lines and Wrinkles
Dermal Fillers - Tear Troughs
Rita Nandi
Regulatory body GMC Registered Doctor
Prescriber Yes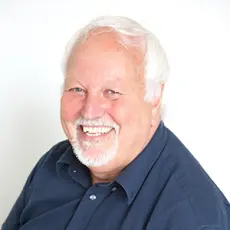 We are a CQC-registered Dermatology and Aesthetic Practice in Royal Tunbridge Wells, and we are proud to say we have just renewed our accreditation with Save Face for the ninth year.
We were among the founding members of Save Face, and our choice to join them has been precious and worthwhile. If it was support in bringing a new procedure to our practice, an HR matter or on infrequ...
For me, it was really important to achieve accreditation with Save Face, because I knew the standards that we needed to meet to pass the accreditation assessment process would enhance my practice and ...
A Save Sace nurse assessor comes out and assesses every part of the clinic to ensure that we are treating our patients with the utmost care. Why wouldn't I want that as a practitioner? I want to provi...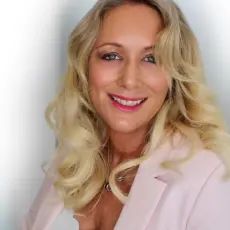 I have been a Save Face member from the get-go and we are extremely proud that River Aesthetics was one of the first clinics to be accredited.
Patients come to see us and trust us because we are registered and have been recommended by Save Face.
Awards & Associations