Romsey Medical Practice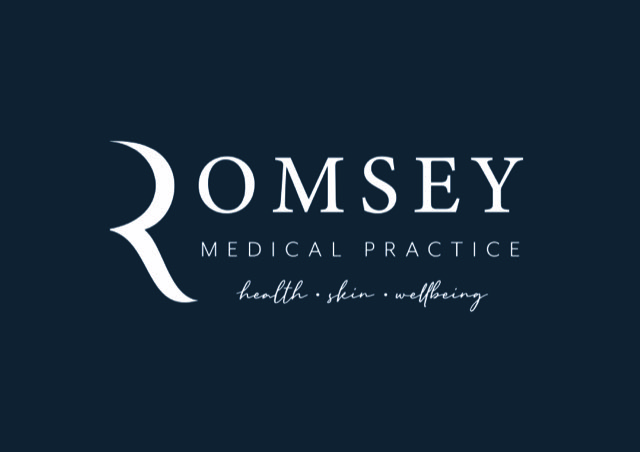 Romsey Medical Practice ensure that patients are fully informed about any procedure.
A full consenting process will be conducted ahead of any procedures undertaken and realistic expectations of outcomes are explored in detail.
Anyone employing Romsey Medical Aesthetics are guaranteed to be treated in safe and experienced hands, which is why we have clients travel from West Sussex, London and Oxfordshire for treatment as well as a loyal local client base which is ever expanding.

Treatments administered are based on client's individual requirements and Dr Rennie and Emily pride themselves in being open and honest in their assessment of patients and would never compromise their exceptionally high standards for financial gain.

Although aesthetics is a less critical branch of medical practice, Dr Rennie and Emily adhere to a strict confidentiality policy as outlined by the GMC and NMC respectively.
Visit us
Romsey Medical Practice, 4 Eastwood Court, Broadwater Road, Romsey, SO51 8JJ
Monday: 9am – 5pm
Tuesday: 10am – 6pm
Wednesday: 10am – 6pm
Thursday: 9am – 8pm
Friday: 9am – 4pm
Saturday: 9am – 1pm (cosmetic appointments only)
Sunday: Closed
Anti-Wrinkle Consultations
Christopher Rennie,
Emily Rennie
Dermal Fillers - Non-Surgical Nose Job (Rhinoplasty)
Dermal Fillers - Lips
Christopher Rennie,
Emily Rennie
Dermal Fillers - Forehead
Dermal Fillers - Cheeks
Christopher Rennie,
Emily Rennie
Dermal Fillers
Christopher Rennie,
Emily Rennie
Botulinum Toxin - Platysmal Bands
Christopher Rennie,
Emily Rennie
Botulinum Toxin - Lines and Wrinkles
Christopher Rennie,
Emily Rennie
Botulinum Toxin - Gummy Smiles
Christopher Rennie,
Emily Rennie
Botulinum Toxin - Bruxism
Christopher Rennie,
Emily Rennie
Dermal Fillers - Tear Troughs
Christopher Rennie,
Emily Rennie
Dermal Fillers - Skin rejuvenation/ Scar Treatment
Christopher Rennie
Regulatory body GMC Registered Doctor
Prescriber Yes
Emily Rennie
Regulatory body NMC Registered Nurse
Prescriber Yes