Six Aesthetics

Harley Street trained and with 10 years clinical experience, Dr Sophie believes in a professional and safe approach to facial aesthetics. She creates beautiful, natural results that work in harmony with our patient's features, and has meticulous attention to detail.
Dr Sophie has undertaken extensive training with a number of multi-award winning medical training institutes, which gives her a sound understanding and well rounded approach.
Her background in dentistry and facial surgery has provided an in-depth knowledge of facial anatomy, which is key for a beautiful aesthetic outcome. She is passionate about aesthetics and continues her professional development by attending medical aesthetic conferences and masterclasses to further hone her skills.
As an active member of ACE (the Aesthetics Complications Expert Group), Dr Sophie believes patient safety is paramount and this is demonstrated with her precise and professional approach.
After qualifying in 2012 with Merit in Clinical Dentistry, Dr Sophie has gone on to achieve her Diploma from the Royal College of Surgeons of Edinburgh and a Distinction in her Masters Degree in Restorative and Aesthetic Dentistry. Alongside her aesthetic work, Dr Sophie continues to work as a Senior Clinical Fellow in Oral and Maxillofacial Surgery and as a cosmetic dentist.
Dr Sophie is fully qualified, registered and insured for facial aesthetics and cosmetic dentistry procedures.
Visit us
Six Aesthetics, 212 High Street, Berkhamsted, HP4 1AZ
Monday 09:30 - 20:30
Wednesday 15:30 - 17:00
Friday 09:00 - 16:00
Saturday 09:00 - 14:30
Anti-Wrinkle Consultations
Dermal Fillers - 8 Point Facelift
Dermal Fillers - Non-surgical Facelift
Platelet Rich Plasma Therapy (PRP)
Dermal Fillers - Nasolabial Folds
Dermal Fillers - Marionette Lines
Botulinum Toxin - Bunny Lines
Botulinum Toxin - Dimpled Chin
Botulinum Toxin - Gummy Smiles
Botulinum Toxin - Lines and Wrinkles
Botulinum Toxin - Brow Lift
Botulinum Toxin - Marionette Lines
Botulinum Toxin - Masseter Reduction
Botulinum Toxin - Platysmal Bands
Sophie Phillips
Regulatory body GDC Registered Dentist
Prescriber Yes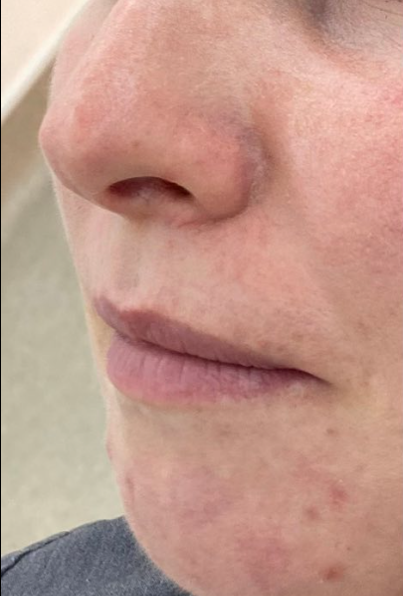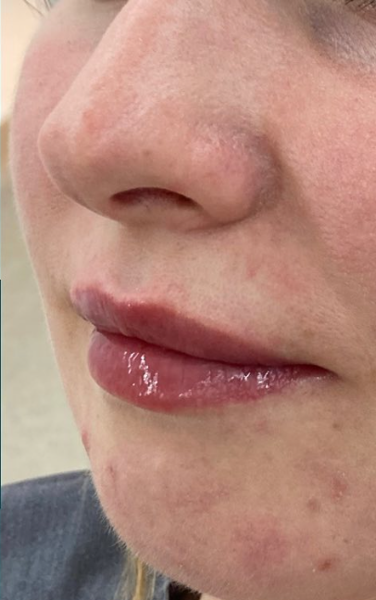 Dermal Fillers- Lip enhancements
Beautiful results for our lovely patient who wanted to keep it natural and replace the volume she'd lost over the years
Sophie Phillips
Dawn Naughton
April 16, 2023
Well what can I say! I have absolutely no top lip but was wary about getting lip fillers fearing the dreaded pout trout. This company was recommended to me by a friend so I had a one to one consultation with Dr. Sophie Phillips. She allayed my concerns and I have to say, I now have a top lip but definitely no trout pout. I was also very reassured by the fact that the person carrying out the treatment was medically qualified. Would definitely recommend to anyone considering aesthetic treatments.
Read more
Emily Turnbull
March 20, 2023
Really happy with the natural results provided by Dr Sophie. She made me feel really at ease and took the time to talk me through everything and make sure the treatments were tailored to me
Read more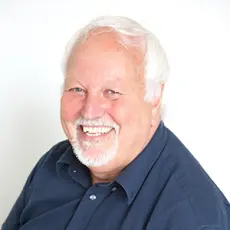 We are a CQC-registered Dermatology and Aesthetic Practice in Royal Tunbridge Wells, and we are proud to say we have just renewed our accreditation with Save Face for the ninth year.
We were among the founding members of Save Face, and our choice to join them has been precious and worthwhile. If it was support in bringing a new procedure to our practice, an HR matter or on infrequ...
For me, it was really important to achieve accreditation with Save Face, because I knew the standards that we needed to meet to pass the accreditation assessment process would enhance my practice and ...
A Save Sace nurse assessor comes out and assesses every part of the clinic to ensure that we are treating our patients with the utmost care. Why wouldn't I want that as a practitioner? I want to provi...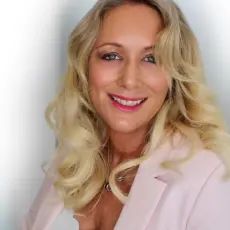 I have been a Save Face member from the get-go and we are extremely proud that River Aesthetics was one of the first clinics to be accredited.
Patients come to see us and trust us because we are registered and have been recommended by Save Face.