Skin Deep Clinic

I am a registered nurse and an independent nurse prescriber. I first qualified at the North Staffordshire College of Nursing and Midwifery (within Keele University) in 1993. I went on to spend nine years working in Rheumatology and Orthopaedics in Oswestry and Birmingham Hospitals, as well as nurse recruitment management for the NHS.

I entered my current field of practice – aesthetic nursing – in 2001. During this time, I worked for the Boots Company and specialised in laser hair removal and travel medicine.

I furthered my training with two BTEC qualifications, which allowed me to perform other specialist services, including the treatment of vascular and pigmented lesions and tattoo removal.

After completing the Supplementary and Independent Nurse Prescribers Course at De Montford University, I was able to work independently and offer the use of prescription only medicines. This enabled me to offer my clients effective treatments for skin conditions, e.g. acne and rosacea.
I also completed a postgraduate qualification in Clinical Anatomy in August 2017, additional assurance to my clients that I am fully trained in facial anatomy. Because some cosmetic skin care practitioners provide poorly performed services, which can leave patients suffering from side effects, I feel it is important for my clients to know how much time and study I have put into professional learning and safety.

With almost two decades of industry experience, you can be sure that Skin Deep Clinic's aesthetic treatments are of the highest standard. Before each treatment, I conduct an initial consultation to assess the client's skin issues and requirements. I can also prescribe medication for skin treatments after the consultation if that is the best option for their concerns.
Visit us
Skin Deep Clinic, Knights Court, Archers Way,, Enterprise Park,, Shrewsbury, SY1 3GA
Monday – 8.30am to 8pm
Tuesday – 8.30am to 8pm
Wednesday – 8am to 8pm
Thursday – 8am to 7pm
Friday – 8.30am to 4.30pm
Saturday – 9am to 1pm
Anti-Wrinkle Consultations
Sophie Dickens,
Wendy Hartwig
Dermal Fillers
Sophie Dickens,
Wendy Hartwig
Profhilo
Sophie Dickens,
Wendy Hartwig
Zo Skin Health Skincare
Sophie Dickens,
Wendy Hartwig
Polynucleotides - Tear trough
Mesotherapy
Sophie Dickens,
Wendy Hartwig
Skin Boosting Injections
Sophie Dickens,
Wendy Hartwig
Laser Hair Removal
Sophie Dickens,
Wendy Hartwig
Laser Tattoo Removal
Sophie Dickens,
Wendy Hartwig
Laser Skin Rejuvenation
Sophie Dickens,
Wendy Hartwig
Fractional Laser Skin Resurfacing
IPL Treatment Pigmented/ Vascular Problems
Infra Red Laser Skin Tightening
Sophie Dickens
Regulatory body NMC Registered Nurse
Prescriber No
Wendy Hartwig
Regulatory body NMC Registered Nurse
Prescriber Yes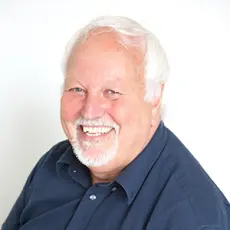 We are a CQC-registered Dermatology and Aesthetic Practice in Royal Tunbridge Wells, and we are proud to say we have just renewed our accreditation with Save Face for the ninth year.
We were among the founding members of Save Face, and our choice to join them has been precious and worthwhile. If it was support in bringing a new procedure to our practice, an HR matter or on infrequ...
For me, it was really important to achieve accreditation with Save Face, because I knew the standards that we needed to meet to pass the accreditation assessment process would enhance my practice and ...
A Save Sace nurse assessor comes out and assesses every part of the clinic to ensure that we are treating our patients with the utmost care. Why wouldn't I want that as a practitioner? I want to provi...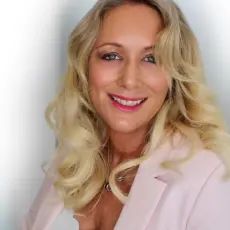 I have been a Save Face member from the get-go and we are extremely proud that River Aesthetics was one of the first clinics to be accredited.
Patients come to see us and trust us because we are registered and have been recommended by Save Face.
Awards & Associations