skinInspire

Annie has worked in a NHS Hospital for 21 Years specialising in acute medicine where she still works as a ward sister (2 days per week), and is also a lead nurse on her ward for safeguarding.

Since specialising in Aesthetics 2016, Annie has been trained by some of the leading cosmetic specialists in the UK / Europe and has a fine art for injecting dermal fillers and anti-wrinkle injections.
Annie's passion is to provide outstanding aesthetic services to her clientele by offering a comprehensive range of treatments to enhance your natural beauty.

Annie qualified as an Independent Nurse Prescriber (INP) in 2017, and is competent to write her own prescriptions.
Throughout six months of University studies Annie worked in Harley Street alongside her mentor Dr Rupert Critchley where she gained a wealth of knowledge and skills, flourishing and developing a fine eye for injecting.

As an Independent Nurse Prescriber it allows Annie to prescribe any licensed and unlicensed drugs within her clinical competence / field of practice.
In 2006, nurse prescribers were given full access to the British National Formulary (BNF) and this has put nurses on a par with doctors in relation to prescribing capabilities.

Annie is a member of the BACN (British association of cosmetic nurses). The BACN are the largest association for nurses carrying out cosmetic treatments in the UK. To be part of the BACN means operating under a strict code of conduct to ensure patient safety across all treatments.
Annie attends regular local meetings, regional meetings plus a yearly conference.
Visit us
skinInspire, No.6 The Stables, Offley Hoo Farm, Offley, SG5 3ED
By appointment only
Anti-Wrinkle Consultations
Botulinum Toxin - Bruxism
Dermal Fillers - Forehead
Dermal Fillers - 8 Point Facelift
Botulinum Toxin - Platysmal Bands
Botulinum Toxin - Lines and Wrinkles
Botulinum Toxin - Gummy Smiles
Dermal Fillers - Tear Troughs
Dermal Fillers - Non-Surgical Nose Job (Rhinoplasty)
Annie Coles
Regulatory body NMC Registered Nurse
Prescriber Yes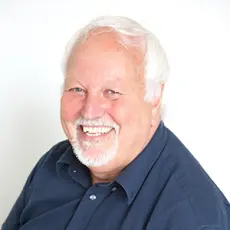 We are a CQC-registered Dermatology and Aesthetic Practice in Royal Tunbridge Wells, and we are proud to say we have just renewed our accreditation with Save Face for the ninth year.
We were among the founding members of Save Face, and our choice to join them has been precious and worthwhile. If it was support in bringing a new procedure to our practice, an HR matter or on infrequ...
For me, it was really important to achieve accreditation with Save Face, because I knew the standards that we needed to meet to pass the accreditation assessment process would enhance my practice and ...
A Save Sace nurse assessor comes out and assesses every part of the clinic to ensure that we are treating our patients with the utmost care. Why wouldn't I want that as a practitioner? I want to provi...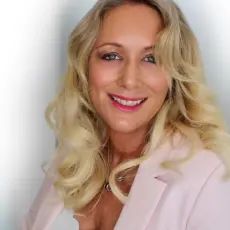 I have been a Save Face member from the get-go and we are extremely proud that River Aesthetics was one of the first clinics to be accredited.
Patients come to see us and trust us because we are registered and have been recommended by Save Face.
Awards & Associations