The Brookdale Clinic

Expert, professional use of injectable treatments like Dermal Filler and wrinkle reducing treatments Dr Liz McLean - Aesthetic Doctor at The Brookdale Clinicgives you a chance to regain a fresher look. Dr Liz McLean is an oral and facial surgeon who is a leading expert in her field and is extensively trained and practiced so you can be assured of achieving the look you want.

After graduating from Manchester University Liz has spent the last 16 years working in Oral & Maxillofacial Surgery and has gained Fellowship of the Royal College of Surgeons. Her time now is spent between running Oral & Facial Surgery clinics, both in hospital and in specialist referral practices, together with providing injectable treatments here at The Brookdale Clinic and maintaining her interest in non-surgical Facial Aesthetic Medicine.
Liz passionately believes that it is essential to have a thorough working knowledge of the facial anatomy before injecting anything into a patient's face and says a clinical environment is paramount.
Visit us
The Brookdale Clinic, Manchester Road, Knutsford, WA16 0SR
By appointment only
Anti-Wrinkle Consultations
Botulinum Toxin - Bruxism
Botulinum Toxin - Gummy Smiles
Cellulite Treatment (Mechanical Massage)
Cellulite and Body Contouring
Botulinum Toxin - Platysmal Bands
Botulinum Toxin - Lines and Wrinkles
Botulinum Toxin - Hyperhidrosis (Excessive Sweating)
IPL Treatment Pigmented/ Vascular Problems
Dermal Fillers - Tear Troughs
Dermal Fillers - Forehead
Dermal Fillers - 8 Point Facelift
Micropigmentation (Medical)
Microcurrent therapy treatment
Radiofrequency For Cellulite and Fat
Radiofrequency For Facial Rejuvenation
Liz McLean
Regulatory body GDC Registered Dentist
Prescriber Yes
Andrea
October 21, 2020
The Brookdale Clinic is a very professional and lovely place to go. The Caci facials with Josna are amazing and I would like to say that Dr Liz is fantastic and I trust her completely with her use of injectable treatments.
Read more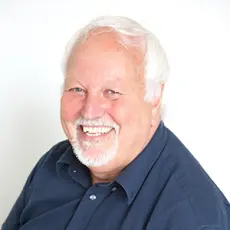 We are a CQC-registered Dermatology and Aesthetic Practice in Royal Tunbridge Wells, and we are proud to say we have just renewed our accreditation with Save Face for the ninth year.
We were among the founding members of Save Face, and our choice to join them has been precious and worthwhile. If it was support in bringing a new procedure to our practice, an HR matter or on infrequ...
For me, it was really important to achieve accreditation with Save Face, because I knew the standards that we needed to meet to pass the accreditation assessment process would enhance my practice and ...
A Save Sace nurse assessor comes out and assesses every part of the clinic to ensure that we are treating our patients with the utmost care. Why wouldn't I want that as a practitioner? I want to provi...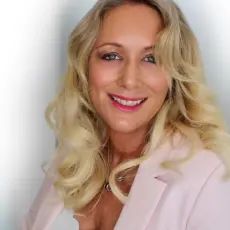 I have been a Save Face member from the get-go and we are extremely proud that River Aesthetics was one of the first clinics to be accredited.
Patients come to see us and trust us because we are registered and have been recommended by Save Face.
Awards & Associations