Dr. Martin Nimmo Skin & Aesthetics Surrey
Dr. Martin Nimmo Skin & Aesthetics Surrey
Dr. Martin Nimmo has a passion for perfection.

This transcends through every aspect of your journey with him. He is committed to ensuring excellence not only with the final results of treatment, but making every stage seamless and enjoyable.

He is proud to welcome you to the luxurious state-of-the-art Cadogan Clinic in the heart of London, easily accessible from both Sloane Square and Knightsbridge Underground stations, where he offers expertly delivered advanced Botox and Dermal Filler treatments.

Having qualified as a dentist from the University of Dundee in 2008, he began undertaking aesthetic procedures in 2011 following his time as a Senior House Officer in Oral and Maxillofacial Surgery. He has since gained a reputation of being one of the leaders in the field of injectable aesthetic treatments. Allergan (the manufacturers of Botox and Juvederm) hand picked Dr. Martin to be part of a small cohort nationally to be in their most advanced group of injectors for training in their latest techniques. He is highly sought after and has an international client base, with patients travelling from as far afield as Hong Kong and Australia to seek out his services.

Dr. Martin believes that no dermal filler treatment should noticeable. Emphasis is placed on a full face holistic approach, restoring natural proportions to avoid a fake appearance. With a talent for creating natural long-lasting results, Dr. Martin creates a refreshed look which you will love, without your friends or family being able to tell you have had treatment.
Visit us
Dr. Martin Nimmo Skin & Aesthetics, 32 Anyards Road, Cobham, Surrey, KT11 2LA
By appointment only.
Botulinum Toxin - Bruxism
Botulinum Toxin - Gummy Smiles
Botulinum Toxin - Platysmal Bands
Dermal Fillers - 8 Point Facelift
Dermal Fillers - Non-Surgical Nose Job (Rhinoplasty)
Martin Nimmo
Regulatory body GDC Registered Dentist
Prescriber Yes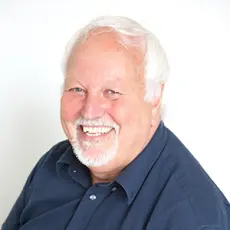 We are a CQC-registered Dermatology and Aesthetic Practice in Royal Tunbridge Wells, and we are proud to say we have just renewed our accreditation with Save Face for the ninth year.
We were among the founding members of Save Face, and our choice to join them has been precious and worthwhile. If it was support in bringing a new procedure to our practice, an HR matter or on infrequ...
For me, it was really important to achieve accreditation with Save Face, because I knew the standards that we needed to meet to pass the accreditation assessment process would enhance my practice and ...
A Save Sace nurse assessor comes out and assesses every part of the clinic to ensure that we are treating our patients with the utmost care. Why wouldn't I want that as a practitioner? I want to provi...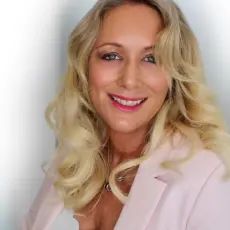 I have been a Save Face member from the get-go and we are extremely proud that River Aesthetics was one of the first clinics to be accredited.
Patients come to see us and trust us because we are registered and have been recommended by Save Face.
Awards & Associations