The Norup Clinic

DR METTE NORUP
Dentist BDS, Medical Laser Diploma, Danish Dental Association, General Dental Council, Association for Facial Aesthetics, Psychology Dip.

All procedures are carried out by Dr Mette Norup providing continuity throughout your treatments, and guaranteeing a high quality of service and experience with predictable results.
Mette has over twenty years of experience in medical cosmetics and the clinic offers a unique range of integrated creative treatments.

BACKGROUND
Mette Norup originally graduated as a dentist in Denmark in 1987, where she was the proprietor of a private cosmetic dental clinic until 1995. She then spent ten years working in oral surgery doing periodontal and plastic surgery. She has researched bone grafting procedures and implantology at the leading postgraduate centre, The Eastman Dental Institute, and has extensive surgical experience.

MEDICAL AESTHETICS
Dr Norup now works entirely with medical aesthetics taking a special interest in dermatology.

She performs a wide range of procedures and is well founded to give advice on the best treatment options for you to achieve the results you want, be it making a master plan for your skin to become healthy with an even tone or discussing with you how to create a look less tired and dull, angry or sad and enhance your best features to look more beautiful, slimmer and contoured, feminine or masculine.

She takes medical aesthetics to another level, whilst keeping the real you natural, glowing and fresh.
She dedicates a substantial part of her time to updating her knowledge attending conferences and training in the UK and abroad.
Visit us
The Norup Clinic, Williamson House, Claremont Lane, Esher, KT10 9DA
Monday : 10AM - 6PM
Tuesday : 10AM - 7PM
Wednesday : 10AM - -6PM
Thursday : 10AM - 7PM
Friday : 10 AM-4PM
Anti-Wrinkle Consultations
Botulinum Toxin - Lines and Wrinkles
Dermal Fillers - Tear Troughs
Mette (Anne) Norup
Regulatory body GDC Registered Dentist
Prescriber Yes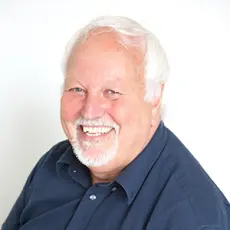 We are a CQC-registered Dermatology and Aesthetic Practice in Royal Tunbridge Wells, and we are proud to say we have just renewed our accreditation with Save Face for the ninth year.
We were among the founding members of Save Face, and our choice to join them has been precious and worthwhile. If it was support in bringing a new procedure to our practice, an HR matter or on infrequ...
For me, it was really important to achieve accreditation with Save Face, because I knew the standards that we needed to meet to pass the accreditation assessment process would enhance my practice and ...
A Save Sace nurse assessor comes out and assesses every part of the clinic to ensure that we are treating our patients with the utmost care. Why wouldn't I want that as a practitioner? I want to provi...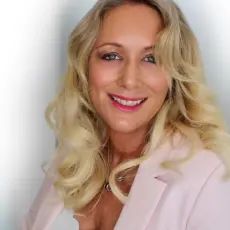 I have been a Save Face member from the get-go and we are extremely proud that River Aesthetics was one of the first clinics to be accredited.
Patients come to see us and trust us because we are registered and have been recommended by Save Face.
Awards & Associations