The Shore Skin Clinic Ltd
The Shore Skin Clinic Ltd

Dr Rebecca has been a qualified doctor for over 14 years and for the past 6 of those years has specialised full time in facial aesthetics. Prior to this she was an Anaesthetist in the NHS.

Her original medical qualification was from Southampton University where she qualified in 2006 with Honours and Distinction. She worked for many years within the NHS rotating to various South Coast Hospitals and in 2012 she became a Fellow of the Royal College of Anaesthetists. She left the NHS to follow her passion into facial aesthetics.
Dr Rebecca is known for her holistic approach to skin care, facial ageing and rejuvenation.
She believes natural looking results which accentuate an individuals own unique features are key to great results. She is experienced in advanced treatments and prides herself on a thorough client consultation with education and advice as well as treatment options. Her clinic is in a quiet residential area, so discretion of treatment is always assured. In 2018 Dr Rebecca won an Arun Business Award.

In addition to running her clinic Dr Rebecca is also a trainer for Derma Medical, one of the UK's top training companies within the field of facial aesthetics. She regularly teaches other Healthcare professionals foundation and advanced techniques, sharing her wealth of knowledge within this speciality.

Dr Rebecca is registered with the GMC and holds a licence to practice; no. 6135246. In addition to this she is a Full Member of the British College of Aesthetic Medicine and a member of the Aesthetic Complications Expert Group. She is fully trained and indemnified to practice advanced facial aesthetic procedures.
Visit us
The Shore Skin Clinic Ltd, 28 Singleton Crescent, Ferring, Worthing, BN12 5DG
Monday 0900-1600
Tuesday Closed
Wednesday 0900-2100
Thursday 0900-2100
Friday Closed
Saturday Closed
Sunday Closed
Botulinum Toxin - Bruxism
Dermal Fillers - Non-Surgical Nose Job (Rhinoplasty)
Dermal Fillers - Tear Troughs
Botulinum Toxin - Platysmal Bands
Dermal Fillers - 8 Point Facelift
Botulinum Toxin - Gummy Smiles
Rebecca Pidgeon
Regulatory body GMC Registered Doctor
Prescriber Yes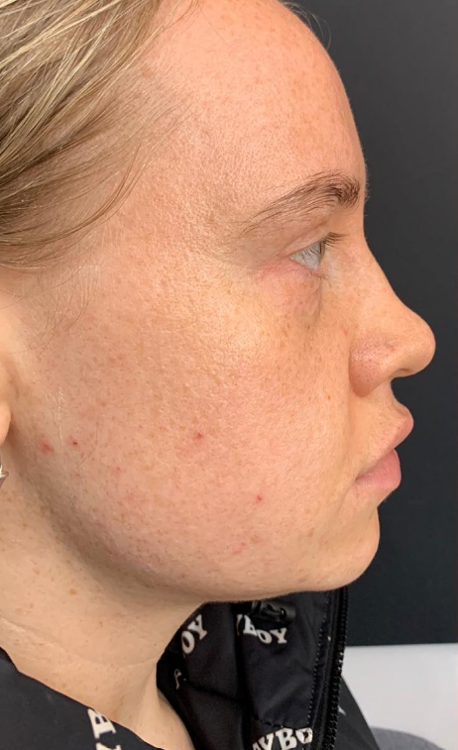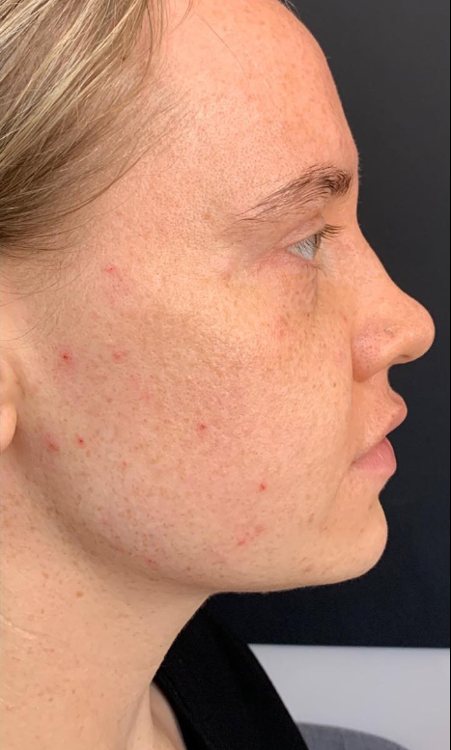 Dermal Fillers- Cheek, Jaw & Chin
2ml used in the cheeks, 1ml used in the chin and 1ml used in the jawbone

Rebecca Pidgeon