The Skin to Love Clinic

Jane started her nursing career in 1979 and moved into the private sector in 1986, gaining extensive experience in plastic surgery and dermatology; notably she was the Development Director for a large national chain of cosmetic clinics for fifteen years and the Director of Clinical Training for an international medical device company, which involved training doctors and surgeons across the globe.

Jane's straight-talking advice has made her a sought-after expert appearing on television programmes such as Ten Years Younger and Embarrassing Illnesses, as well as writing articles for well-respected publications such as the Aesthetics Journal.
She is extremely popular with our patients because of her honest advice and vast wealth of knowledge teamed with her empathetic and caring nature.

Jane is the CQC registered manager. Located in St Albans, Hertfordshire, The Skin to Love Clinic was born from a desire to offer our patients non-surgical cosmetic treatments that are at the forefront of technology whilst offering a personalised and caring service. It's because of this desire that we always start your skincare journey with a full consultation so that we can get to know you and your preferences and to educate you about your skin and the treatments that we recommend for you. We want you to be able to make an educated, informed decision about how your skin is treated.

We pride ourselves on our honest advice and draw upon our extensive wealth of expertise and clinically-proven treatments to find the best solution for you.
Our core value is to find the most appropriate treatment for each patient with safety and satisfaction at the forefront of our minds.

Your safety is our priority. The safety profile of our treatments & skin care products combined with the knowledge and skill of our medical team are at your fingertips; you can feel confident that you are in safe, experienced hands from the second you step into the skin clinic. Learn more about us and see our skin treatments.

We know that how you feel about your appearance has an enormous impact on your everyday life. We want you to feel confident and happy that your skin is the best that it can be. Our discreet and friendly team will be happy to arrange a consultation for you.
Visit us
The Skin to Love Clinic, 13-15 Chequer Street, St Albans, St Albans, AL1 3YJ
By appointment only.
Anti-Wrinkle Consultations
Jane Lewis,
Natalia Ostrowska
Botulinum Toxin - Lines and Wrinkles
Jane Lewis,
Natalia Ostrowska
Dermal Fillers
Jane Lewis,
Natalia Ostrowska
Dermal Fillers - Cheeks
Jane Lewis,
Natalia Ostrowska
Dermal Fillers - Lips
Jane Lewis,
Natalia Ostrowska
Dermal Fillers - Non-Surgical Nose Job (Rhinoplasty)
Platelet Rich Plasma Therapy (PRP)
Jane Lewis
Regulatory body NMC Registered Nurse
Prescriber No
Natalia Ostrowska
Regulatory body NMC Registered Nurse
Prescriber Yes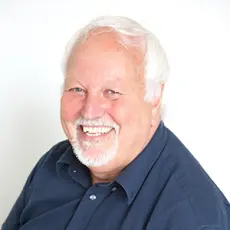 We are a CQC-registered Dermatology and Aesthetic Practice in Royal Tunbridge Wells, and we are proud to say we have just renewed our accreditation with Save Face for the ninth year.
We were among the founding members of Save Face, and our choice to join them has been precious and worthwhile. If it was support in bringing a new procedure to our practice, an HR matter or on infrequ...
For me, it was really important to achieve accreditation with Save Face, because I knew the standards that we needed to meet to pass the accreditation assessment process would enhance my practice and ...
A Save Sace nurse assessor comes out and assesses every part of the clinic to ensure that we are treating our patients with the utmost care. Why wouldn't I want that as a practitioner? I want to provi...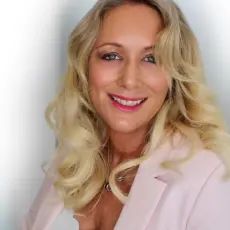 I have been a Save Face member from the get-go and we are extremely proud that River Aesthetics was one of the first clinics to be accredited.
Patients come to see us and trust us because we are registered and have been recommended by Save Face.