The Karma Clinic
About Us
The Karma Clinic has an ideal location just outside Aylesbury and is staffed by friendly and professional personnel. From the moment you first make contact with our team, either by telephone or email, you will know that you will be getting only the best service during your chosen procedure. All staff at our Clinic are qualified professionals and no matter what sort of treatment you are having you will be guided through the process every step of the way so you never feel as though you are on your own.

The Clinic's History
The Clinic was established by renowned Micropigmentation Specialist Caron Vetter in 2008. Caron has been working in her chosen field for over 30 years and has worked closely with a number of top plastic surgeons during that time. She became one of the first to specialise in procedures such as areola restoration and medical tattooing and is highly respected. Not only does Caron practice her tattooing from The Karma Clinic, but she teaches nurses both privately and within the NHS the art of areola restoration.

What treatments do we offer?
We offer a wide range of treatments at the Clinic. Some patients come here to hold back the signs of ageing while others need help with skin conditions they are struggling to resolve themselves. Every patient that comes to us is different and is treated as an individual. At The Karma Clinic there is not a 'one size fits all' approach. All patients undergo an initial consultation and no procedure is carried out without information on the patient's medical history. This is an essential part of our process as we always want to be sure that the treatment being given is right for that particular patient.

Follow-up appointments and reviews are always available and in some cases they are essential. We place as much emphasis on aftercare as we do on the initial procedure. Patients who follow our advice following their treatments recover very well and enjoy the results that have been achieved. Being able to feel better about yourself is important and these days there are many procedures which can be carried out very quickly which will make a huge difference to your daily life.

Aesthetic procedures are no longer something that are reserved for the fabulously wealthy, you can feel good about yourself without spending a lot of money. It is also the case that many of these procedures carry very little or no down time and this is something that many of our patients are looking for.

Recent advances in this type of treatment have ensured that these treatments no longer carry the risks that they used to and we are happy to say that The Karma Clinic offers the most up to date treatments and technologies available.
At every stage of the process you are encouraged to ask us questions and put your mind at rest about what is happening. You should never undergo a treatment if you do not fully understand it. Getting the results that you are looking for is now easier than ever and we are here to help you to achieve that.
Visit us
The Karma Clinic, 32 Bishopstone Road, Stone, Oxford, HP17 8QX
Monday: 9am-5pm
Tuesday: 9am-9pm
Wednesday: 9am-9pm
Thursday: 9am-5pm
Friday: 9am-5pm
Saturday: 9am-1pm
Sunday: CLOSED
Anti-Wrinkle Consultations
Botulinum Toxin - Lines and Wrinkles
Karen Buen
Regulatory body NMC Registered Nurse
Prescriber Yes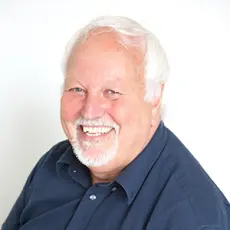 We are a CQC-registered Dermatology and Aesthetic Practice in Royal Tunbridge Wells, and we are proud to say we have just renewed our accreditation with Save Face for the ninth year.
We were among the founding members of Save Face, and our choice to join them has been precious and worthwhile. If it was support in bringing a new procedure to our practice, an HR matter or on infrequ...
For me, it was really important to achieve accreditation with Save Face, because I knew the standards that we needed to meet to pass the accreditation assessment process would enhance my practice and ...
A Save Sace nurse assessor comes out and assesses every part of the clinic to ensure that we are treating our patients with the utmost care. Why wouldn't I want that as a practitioner? I want to provi...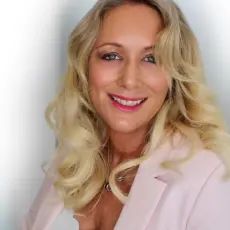 I have been a Save Face member from the get-go and we are extremely proud that River Aesthetics was one of the first clinics to be accredited.
Patients come to see us and trust us because we are registered and have been recommended by Save Face.
Awards & Associations