Wrightway Aesthetics

Cheryl Wright – Registered General Nurse (R.G.N.), Registered Midwife (RM), Registered Health Visitor (R.H.V.), Nurse Independent Prescriber (N.I.P.), registered with the Nursing & Midwifery Council( NMC) with strict adherence to the NMC Code of Professional Conduct in order to: Prioritise people, Practise effectively, Preserve safety, Promote professionalism & trust.

MSc (Health Promotion), Graduate Diploma in Aesthetic Medicine. Member of the British Association of Cosmetic Nurses, British Association of Nurse Prescribers,The UK Academy of Aesthetic Practitioners and the British Association of Sclerotherapists .
A range of the latest non-surgical aesthetic (cosmetic) treatments is offered by Aesthetic Nurse Practitioner, Cheryl Wright of Wrightway Aesthetics Ltd.
Cheryl is a registered nurse, highly qualified and experienced as an aesthetic (cosmetic) specialist.
Cheryl's nursing career has progressed through initial general nursing training at St. Bartholomew's Hospital in London, followed by midwifery, health visiting and senior management positions within the N.H.S. in Leeds, Bristol, Bath and South Wales before diversifying into the independent health care sector of aesthetic medicine.
Cheryl was one of the first national graduates to complete the Graduate Diploma in Aesthetic Medicine at the University of Greenwich (with merit) in 2010 and has worked in clinics in Salisbury and Bath for the past 14 years before establishing Wrightway Aesthetics in August 2012.
Cheryl is constantly widening the scope of her expertise and experience in the latest aesthetic treatments and techniques, thereby maximizing the potential of her independent prescribing qualification for the benefit of patients and colleagues alike.
Patient safety is central to Wrightway Aesthetics Ltd. where only products approved by stringent criteria for safety assessment, efficacy and licensing are used.
Quality, ethics and excellence underpins a fundamental caring for patients and the patient experience at Wrightway Aesthetics Ltd.
Visit us
Wrightway Aesthetics, 145 High Street, Bitton, BS30 6HQ
By appointment only.
Cheryl Wright
Regulatory body NMC Registered Nurse
Prescriber Yes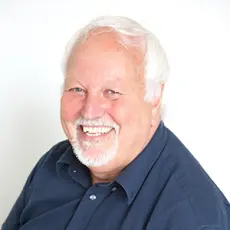 We are a CQC-registered Dermatology and Aesthetic Practice in Royal Tunbridge Wells, and we are proud to say we have just renewed our accreditation with Save Face for the ninth year.
We were among the founding members of Save Face, and our choice to join them has been precious and worthwhile. If it was support in bringing a new procedure to our practice, an HR matter or on infrequ...
For me, it was really important to achieve accreditation with Save Face, because I knew the standards that we needed to meet to pass the accreditation assessment process would enhance my practice and ...
A Save Sace nurse assessor comes out and assesses every part of the clinic to ensure that we are treating our patients with the utmost care. Why wouldn't I want that as a practitioner? I want to provi...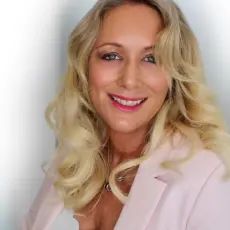 I have been a Save Face member from the get-go and we are extremely proud that River Aesthetics was one of the first clinics to be accredited.
Patients come to see us and trust us because we are registered and have been recommended by Save Face.
Awards & Associations