Cosmetic Skin Care

Cosmetic Skin Care is an award-winning, Save Face accredited cosmetic clinic in Windsor, which was set up by Dr Jo McInerney MBChB DRCOG MRCGP more than 10 years ago. We are a busy, expanding clinic and have since opened addditional branches in Old Amersham, Buckinghamshire, and Askham, Cumbria.
In the International Academy of Advanced Facial Aesthetics (IAAFA) Awards in November 2022, Dr Jo McInerney won the best full face sculpting award and was awarded 'Highly Commended' in the Best Lip Sculpting Award Category. Similarly, in 2017, Dr McInerney was awarded 'Highly Commended' in the Best Lip Sculpting Award Category, and was shortlisted for Total Face Sculpting and Best Patient Journey.
Dr McInerney has been a GP for 28 years and is still practising in the Windsor area. She has also worked as a GP in Australia and Spain. Dr McInerney decided to branch out into the world of cosmetics more than 10 years ago and completed her training with Professor Bob Khanna.
Dr McInerney is registered with the General Medical Council (GMC number 3204560) and fully insured with the Medical Defence Union (MDU). She was revalidated in December 2019 with ongoing revalidation every 5 years and annual appraisals.
Visit us
Cosmetic Skin Care, Claremont House, 70-72 Alma Road, Windsor, SL4 3EZ
Monday – Friday: 9am – 8pm
Saturday – Sunday: 10am – 4pm
Anti-Wrinkle Consultations
Radiofrequency For Facial Rejuvenation
Botulinum Toxin - Gummy Smiles
Botulinum Toxin - Hyperhidrosis (Excessive Sweating)
Botulinum Toxin - Platysmal Bands
Dermal Fillers - Skin rejuvenation/ Scar Treatment
Botulinum Toxin - Lines and Wrinkles
Joanne McInerney
Regulatory body GMC Registered Doctor
Prescriber Yes
Before and After: Obagi Nu-Derm FX system

Do you have pigmentation that you want to clear? Our clinic founder Dr Jo started the Nu-Derm FX system back in April after seeing Nurse Lucy at @theskyngym about her pigmentation. She is delighted with the results so far! Her pigmentation appears massively reduced and her complexion is clearer She is make up free in both images and no filter has been applied.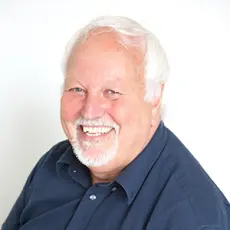 We are a CQC-registered Dermatology and Aesthetic Practice in Royal Tunbridge Wells, and we are proud to say we have just renewed our accreditation with Save Face for the ninth year.
We were among the founding members of Save Face, and our choice to join them has been precious and worthwhile. If it was support in bringing a new procedure to our practice, an HR matter or on infrequ...
For me, it was really important to achieve accreditation with Save Face, because I knew the standards that we needed to meet to pass the accreditation assessment process would enhance my practice and ...
A Save Sace nurse assessor comes out and assesses every part of the clinic to ensure that we are treating our patients with the utmost care. Why wouldn't I want that as a practitioner? I want to provi...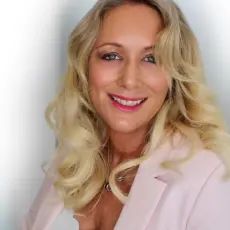 I have been a Save Face member from the get-go and we are extremely proud that River Aesthetics was one of the first clinics to be accredited.
Patients come to see us and trust us because we are registered and have been recommended by Save Face.