Have you ever considered an anti-ageing 'tweakment'? Botox? Fillers?
Maybe you're already a fan of the wrinkle-reducing injections?
Well, with more images of perfect faces on TV, film and social media, you probably aren't alone. Botox and fillers are the most popular non-surgical treatments in the UK and are said to be soaring among millennials.
Social media, selfies and reality TV celebrities are among the influences driving millennials to use Botox, according to the American Academy of Facial Plastic and Reconstructive Surgery. It's being dubbed 'The Kardashian effect' and 'Selfie Mania'.
The number of women in the US aged between 19 and 34 having the cosmetic procedure has risen by 41% since 2011, according to The American Society for Aesthetic Plastic Surgery. Men are also increasingly turning to Botox – they now make up 10% of all users, leading to it being called 'Brotox'. It is believed the UK is following a similar trend but there are no official figures.
The cosmetic surgery industry in the UK is worth £3.6billion. Non-surgical treatments such as Botox and fillers account for nine out of 10 procedures and are worth £2.75billion. But here's the rub: the non-surgical cosmetic industry is almost entirely unregulated. That means treatments can be provided by ANYONE, ANYWHERE.
So how do you know if your practitioner is properly trained and not just someone who has bought products illicitly over the internet, is self-taught and has no idea what to do if anything goes wrong?
Let's go back to basics.
What's the difference between Botox and fillers?
Firstly, both substances are injected into the face. But they both do different things. Botox relaxes the face muscles. Think fewer wrinkles around your forehead, fewer frown lines and crows feet. Whereas fillers are injected into creases and hollow areas of the face to plump and fill. Think plumping up thin lips and enhancing cheeks for what some have dubbed as 'feline' in appearance.
What can go wrong?
If injections are carried out by people who don't know what they're doing they can inject the substance into the wrong area. At the very least this can result in the injections having no effect. But, if this happens around the frown lines it can cause a droopy eyelid which can last for weeks, or months. There is the risk of bleeding, infection, lumpiness, allergic reaction, prolonged swelling and bruising. There is also a small risk of the practitioner paralysing the face unevenly. Hardly the desired results.
What to watch out for
The price. This is the biggest giveaway. Botox usually costs between £200-£250 per area. Filler is also around £200 per area. If it's really cheap, then somewhere, corners are being cut.
The premises. Would you have vaccinations done in your kitchen? This is no different. You should be be in a medical setting – not someone's dining room, kitchen or hair salon.
Qualifications Find out who your practitioner is by checking with the GMC or Nursing & Midwifery Council. Then Google them. Do some digging.
Promotions Be wary of them. Rogue practitioners promote on social media and use discount voucher websites.
Consent form Reputable practitioners will ask you to sign a consent form.
Medical history Whoever sees you should ask you some questions regarding your medical history, eg medication, allergies, drinking and smoking habits, etc.
Always ask questions
Are they're insured?
What happens if something goes wrong?
What happens if you're unhappy?
Is there a warranty period?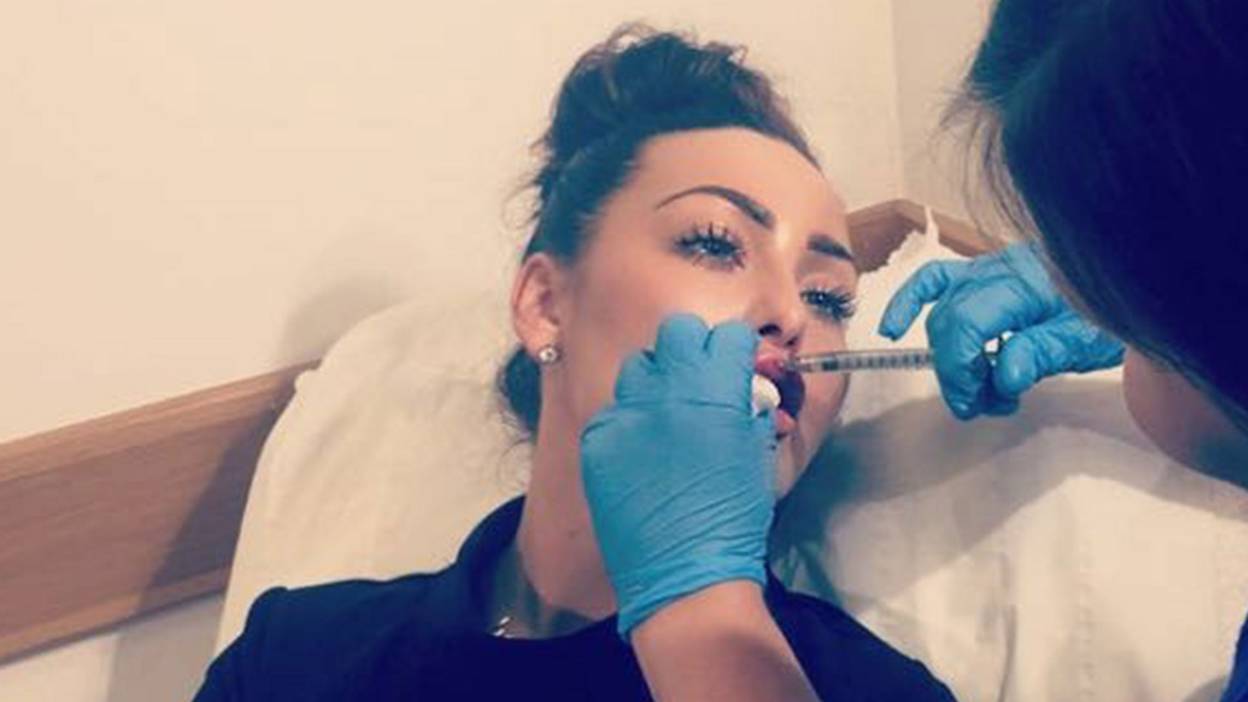 Rhielle, 25 years old from Cardiff, has been having lip-filler treatment since she was 19. She started doing it to feel more confident. She's had the treatment done by a number of different practitioners and says she didn't do much research. Recently she visited someone who said they were a doctor.
After having it done she says, "immediately it felt different, I had really bad lumps and one side of my lips was a bit bigger". Rhielle went and got more filler to balance it out, but although she says it looked better she noticed that if you lifted her lips you could see the lumps and it felt really bumpy.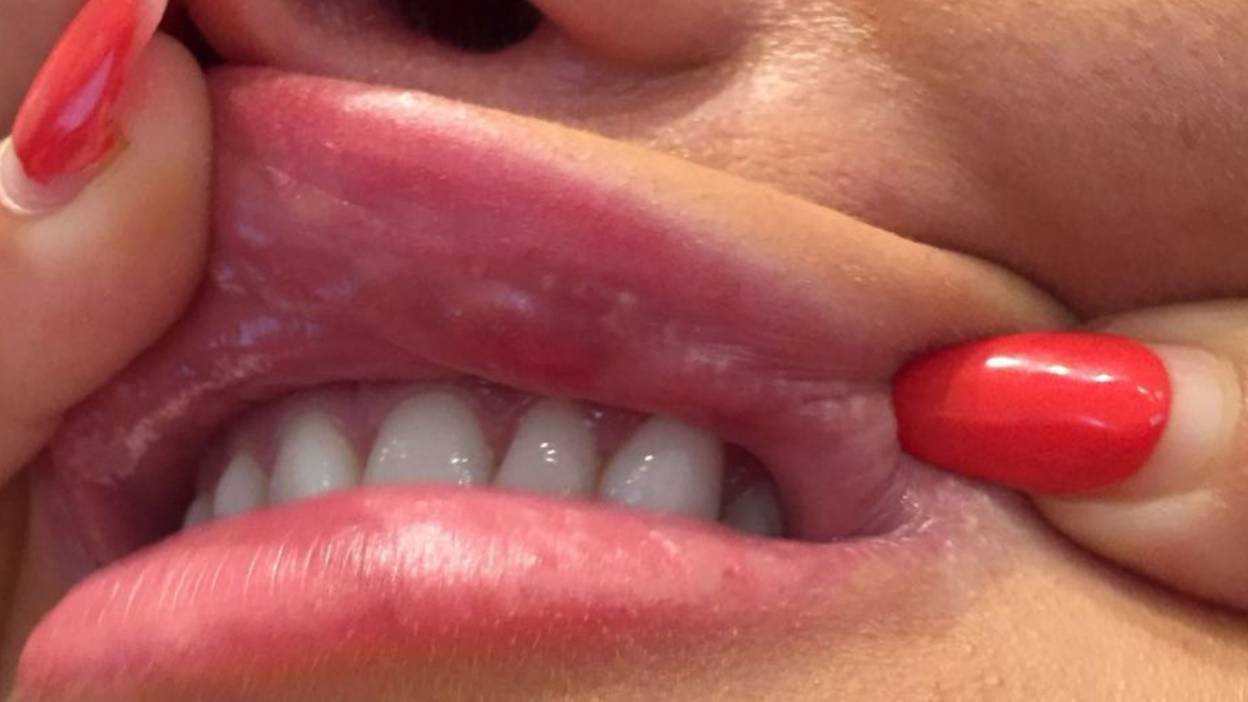 Rhielle has now started working in the industry and discovered there are procedures to correct the surgery. After finding a nurse she trusted Emeline Hartley, Rhielle had the filler all removed. She then waited a couple of weeks before getting more lip filler. She says, "do your research, get recommendations from people who're happy with their treatment and don't go for the cheapest price."
Save Face is a government approved company that inspects legitimate clinics. It says it's seen a huge growth in the demand for non-surgical cosmetic procedures, not just lip fillers, especially in young women.
How young is too young for Botox and fillers?
Dr Naveen Cavale, spokesperson from the British Association of Aesthetic Plastic Surgeons, told Watchdog, "I would be very hesitant to inject anyone with Botox or fillers under the age of 35 years-old. Over-using Botox can cause the eyebrow to droop, which we call brow-descent. When you inject fillers into the skin it is being stretched more than it would be naturally. This extra stretching along with the normal effects of gravity makes these areas droop over time. Your skin could also end up more thinned out in the long run. When it comes to having treatment at a young age, I'd be really careful about it. You're setting yourself up for more problems later in life."
So how can I find a reputable practitioner?
Use a doctor who is a member of some or all of the industry associations: The British Association of Aesthetic Plastic Surgeons (BAAPS), the British Association of Plastic, Reconstructive and Aesthetic Surgeons (BAPRAS) and the General Medical Council specialist register. If the practitioner is registered, it means they are properly qualified and fully insured plastic surgeons. Check out their individual websites and see what areas they specialise in.
You can also visit Save Face's website which lists approved practitioners across the UK.