An undercover reporter posing as a beautician found doctors and nurses willing to bend rules on prescribing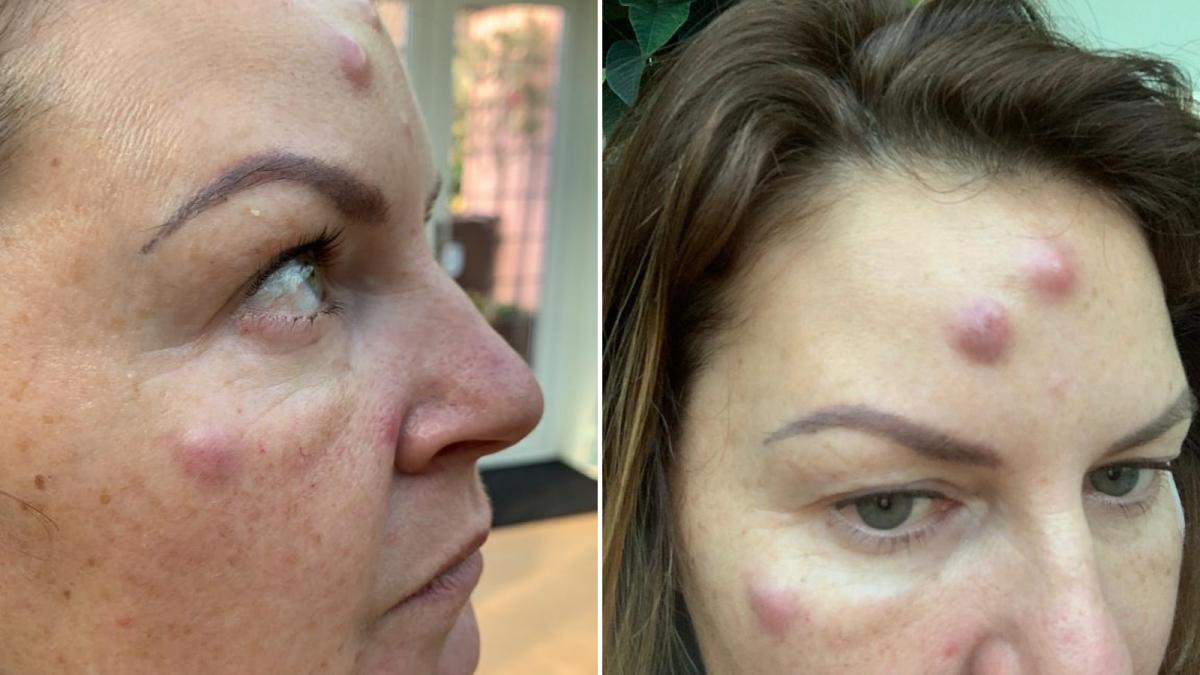 Victoria Lee had a bad Botox reaction
Doctors and nurses are running a lucrative sideline prescribing Botox remotely despite medical guidelines requiring them to see patients face to face.
For £20 a time, online medics offered to prescribe the cosmetic anti-wrinkle drug to patients hundreds of miles away without ever seeing them in person.
Three told an undercover reporter they would sign off prescriptions without speaking to the person receiving the treatment, relying instead on consultations carried out by beauticians with no medical training. The practice leaves the system open to abuse and puts patients at risk, experts warn.
Last night the General Medical Council (GMC) and Nursing and Midwifery Council (NMC) said they were investigating cases, with the nursing regulator describing the findings as "deeply worrying".
Stephen Powis, the national medical director of the NHS, said the health service was "crystal clear" that medics must see patients in person before issuing Botox prescriptions. He warned of the risk of "serious infections" and "permanent scarring" if procedures go wrong.
As part of our investigation, an undercover reporter spoke to four medics who described how they would prescribe Botox remotely — despite rules by their regulators.
One nurse even offered to authorise requests for greater volumes of the drug than were needed, so the beautician would have a stock to offer to clients immediately. "It's not the right way to do it — it should be single-use for one patient. But I'm not averse to you doing that because I know otherwise it's really cutting into your profits and whatnot," she said. "I'm not averse to you building up a nice little stock."

Botox is a prescription-only drug that relaxes the muscles and reduces wrinkles. The injections can legally be administered by anyone due to a lack of regulation of the industry — but only if a doctor, specially trained nurse or other prescriber has assessed the patient and confirmed it is safe to go ahead.
If done incorrectly, Botox can lead to infections, drooping facial features and even muscle paralysis. One in six users have a bad reaction, according to some academic research. An estimated 900,000 facial injections of Botox are given every year in Britain.
The GMC and NMC, which regulate doctors and nurses, both say that Botox can be safely prescribed only face to face due to the risk of side effects and need for aftercare. They insist that a thorough examination should be conducted, which would involve carefully examining the skin and feeling the muscles.
If the medic writing the prescription is not doing the procedure themselves, they are responsible for ensuring the person they are delegating the task of injecting the drug to — usually a beautician — is competent to give injections safely. But our investigation found prescribers offering to bypass the rules and describing how they regularly sign off the drug with minimal — or no — checks.
The medics — some of whom are understood to work for the NHS — charged £20 to £40 to issue prescriptions privately and promoted their services on Faces, an Uber-style app with 18,000 users that connects beauticians around the UK with about 270 medics. Faces also earns a commission on products sold through its online shop and dispensed by its partner pharmacy, Acre.
Using a fake training certificate and with no official ID, a reporter posing as a beautician was able to sign up to the app in minutes. The reporter was then able to contact medics whose profiles suggested they were prescribing remotely and requested advice on how to obtain prescriptions for patients. Of seven medics contacted, four volunteered to prescribe remotely.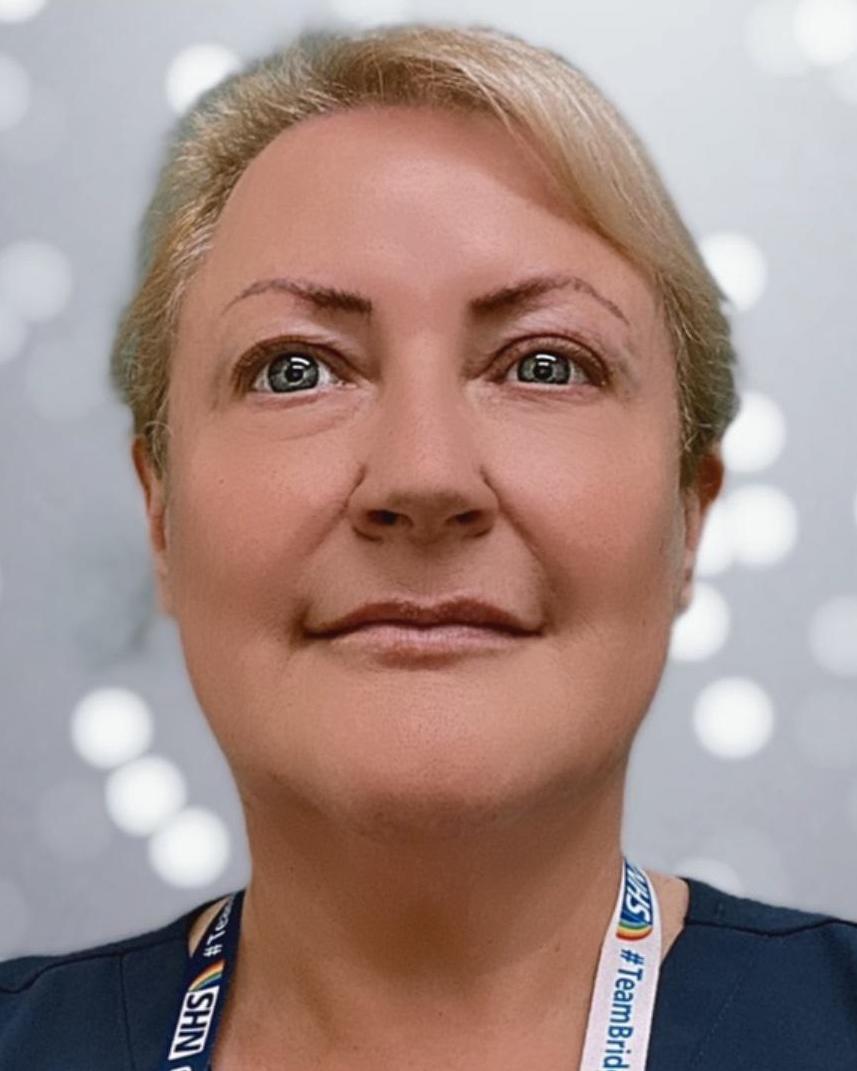 Heather Hazzard
One nurse, Heather Hazzard, 56, said she was happy to sign off the prescription without speaking to the patient. Based in Liverpool, she has 626 reviews from practitioners across the UK on her Faces profile, including in Sussex and Yorkshire.

She also offered to authorise requests for greater volumes of Botox than were required. "There's how it should be, if you're sticking absolutely to the book. And there's how you can tweak a little, which I'm not averse to you doing," she said. Prescription-only drugs should only be used to treat the person they are prescribed for.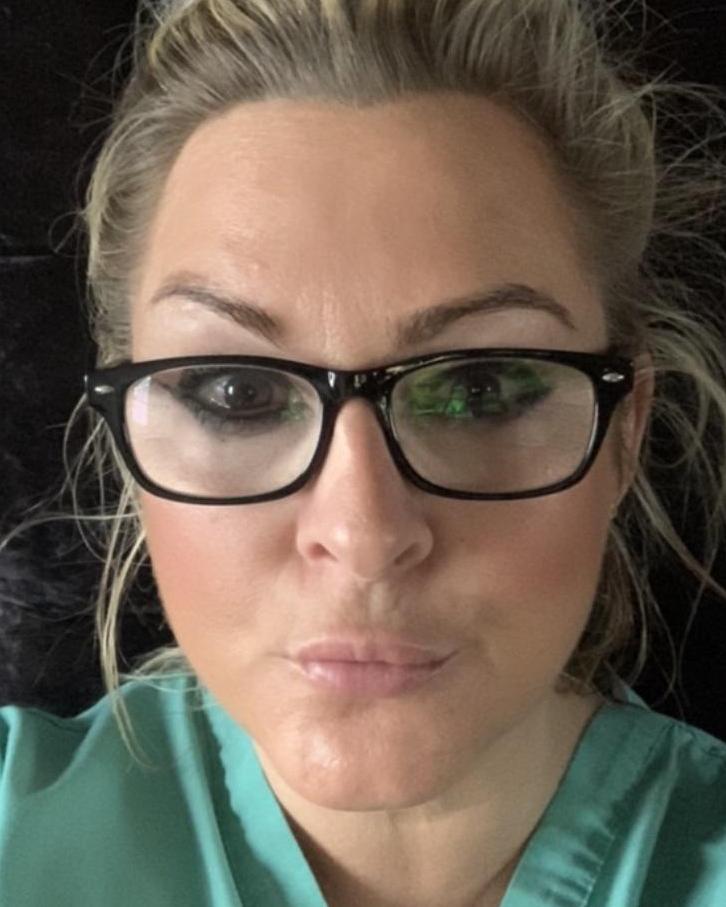 Lindsey Perry runs her own aesthetics practices
A second nurse, Lindsey Perry, 43, also offered to sign off prescriptions for Botox without speaking to the patient directly, provided a medical form was completed. "It can be filled in electronically . . . fill it in, send a picture via Whatsapp — whatever's easiest . . . You can do it on behalf of them if you don't have time," she said.

Perry, who runs her own aesthetics practice, claimed that the nursing regulator, the NMC, "don't actually care if [consultations are] face to face, on a telephone, via Zoom, via Skype or on an electronic medical form". The NMC refuted this claim.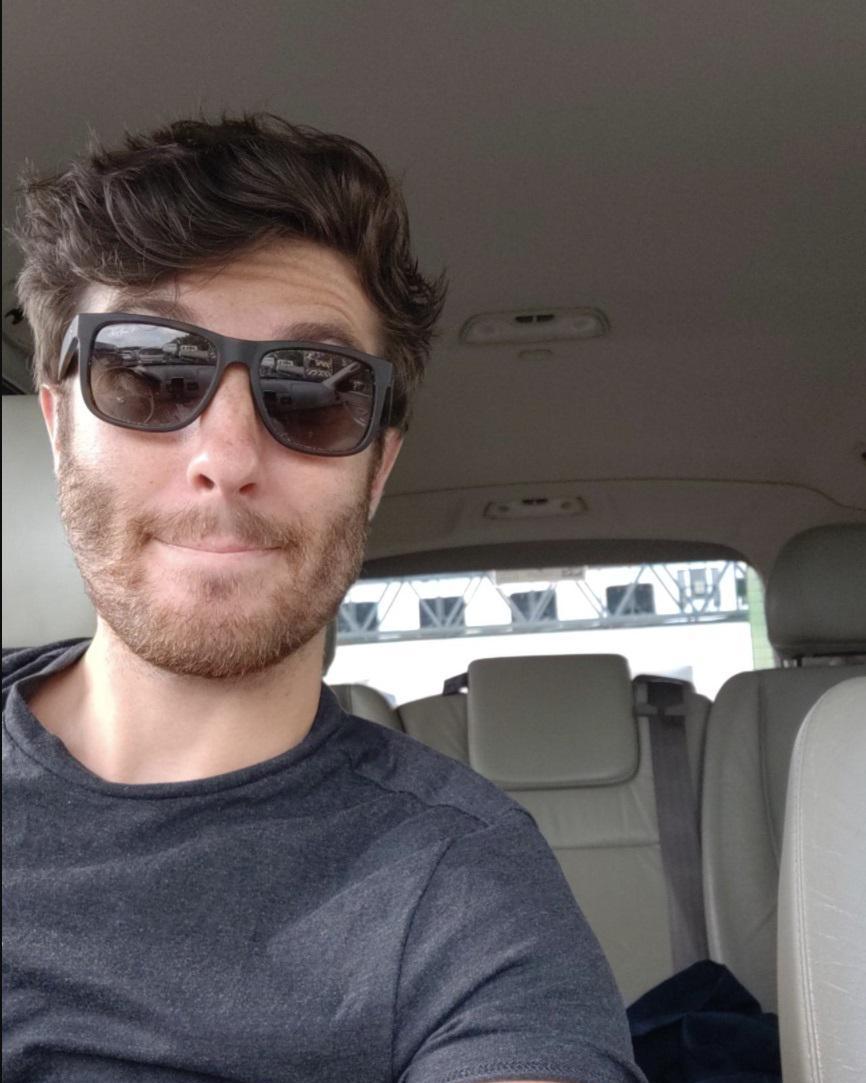 Dr Scott Armour, an emergency doctor
An emergency doctor based in Great Malvern, Worcestershire, said he was happy to prescribe remotely following a short video call.

Dr Scott Armour, 27, told us: "I prescribe for people all over the country in video consultations." He added: "I'm a full-time acute medical doctor. I've got a day off today so that's what I've been doing."

The "two options", he said, were to "do it all remotely" or a more expensive clinic visit.

Armour suggested patient safety was solely the responsibility of the practitioner, not the prescriber. The GMC says doctors are responsible for any prescription they sign.

"It's your choice if you want to do that remotely. I don't want to jeopardise you in that respect," he said. "I'm not saying anything ever would go wrong but if it did . . . that's the one thing they'll probably go to first. Was there a prescriber there?"
The findings have led to calls for a crackdown on so-called "career prescribers" and raised concerns about "rent-a-prescriber"-style apps.
Dr Tamara Griffiths, a dermatologist and co-founder of the Cosmetic Practice Standards Authority, said medics were "treading on thin ice", describing the findings as "extremely concerning".
She said: "There is tremendous risk to patients if there are doctors and nurse prescribers who are basically just selling prescriptions where they don't really know the people."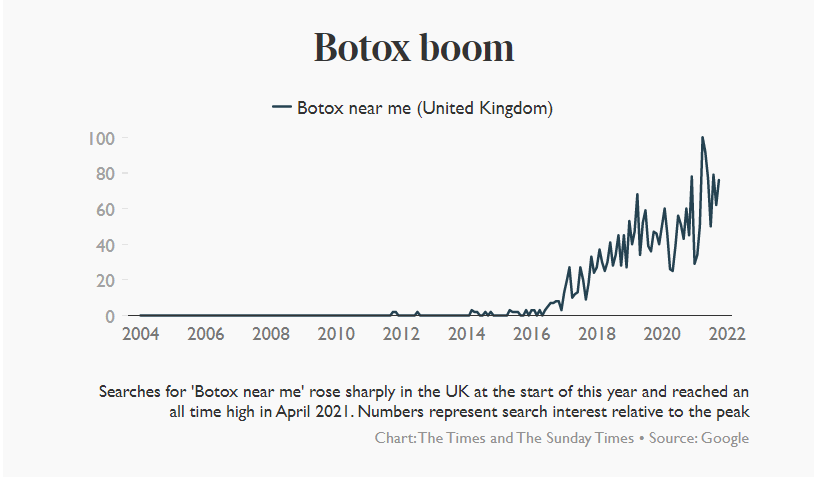 The government has faced repeated calls to regulate the industry. Unlike doctors and nurses, non-medics offering non-surgical cosmetic procedures such as fillers and Botox are not required to register with any authority. There are also no minimum standards for training.
Victoria Lee, 41, from Brentwood, Essex, had Botox injections last year and did not see a prescriber face to face. "It was very quick, 'Bosh bosh bosh,'" she said.

Two days later bumps appeared on her face which later turned into "boils". "It was excruciating," she said.

Lee said that when she went back to the woman who injected her she received little support, and the prescriber refused to help. She has since spent £5,000 seeing skin specialists and has been left with permanent scarring.

"When I look in the mirror I feel angry," she said. "People shouldn't be supplying it and giving practitioners the opportunity to buy it without a proper prescription or consultation."
Save Face, a register of accredited practitioners who provide non-surgical cosmetic treatments, said it received 270 Botox-related complaints in 2020, up from 210 in 2019. Of those, 77 per cent had not had a face-to-face consultation with a prescriber. It called for regulators to do more.
There is no suggestion that the prescribers identified by us were responsible for botched Botox.
Last night, the NMC said it was assessing the evidence and would "act where needed".
It has previously said that Botox can be prescribed remotely only in "exceptional" circumstances. The Royal College of Nursing says: "Remote prescribing is not allowed in aesthetic practice."
Professor Colin Melville, the medical director of the GMC, said it was looking at the findings of our investigation.
Lindsey Perry, who offered to prescribe remotely, said she believed it was permitted under NMC guidelines.
Hazzard and Armour did not respond to requests for comment. Faces, the app, did not respond either.
Acre Aesthetics said prescriptions must comply with the law and be issued by a qualified prescriber following a face-to-face consultation.
A spokeswoman said the pharmacy carried out "stringent reviews" of prescribers' credentials. "We are in contact with Faces Consent to ensure that our terms and conditions of business are being fully met," she added.
The General Pharmaceutical Council said it had referred the case to its "concerns team". It has previously inspected Acre and found standards were being met.
Face facts: cheap Botox will cost you in the end
Five years ago Botox was taboo. Wives would go to extreme lengths not to be found out. So much so that one woman recalls getting cashback at the supermarket to avoid any evidence of the B word on her credit card statement, writes Sarah Jossel, Beauty Director.
Nowadays it's no longer a naughty secret. Women and men will happily talk about it at dinner parties. Who to see? What to have? How to make sure you don't have too much?
Here is my advice: It's crucial to look up the expert's credentials:
Search them on saveface.co.uk, a government-approved nationwide register that matches you with a trustworthy practitioner. If they're not on there, alarm bells should already be ringing;
Peer to peer reviews. Ask your friends and colleagues. There is nothing more reliable than an unbiased review from someone you trust;
Read online reviews and look up the practitioner on instagram to get an idea of their aesthetic. If every picture is of balloon cheeks and trout pouts, consider avoiding. But take that last tip with caution. There is the ongoing issue of salons and clinics deleting bad reviews and photoshopping their finished work.
Make sure you go to a reputable clinic where the doctor, nurse or dentist has the appropriate qualifications. According to Save Face, it takes a minimum of two years of studying to receive a certificate in injectables for aesthetic medicine.
Also, don't skip the consultation. Turn up armed with questions. If they can't answer them, they're not for you — and anyone who isn't happy to share their qualifications should be red flagged too.
A good practitioner will talk you through every stage, including the risks, and give you an understanding of what to expect. (So many people think Botox hasn't worked, when in fact it can take up to seven days for the muscle to become temporarily paralysed.)
Despite Botox being normalised it is important to keep in mind that it's not the same as beauty treatments like brow threading and hair dyeing. It's a medical procedure and things go wrong so you cannot afford to go to an unskilled practitioner. Your brow technician will not be equipped to deal with potential issues like bleeding, bruising, infection — and in some cases a temporary droopy eyelid.
The first time I had Botox was in my forehead to soften my forever frown that formed in lockdown. I chose a clinic that a friend raved about. It helped that I loved what she looked like in her "after" state. Healthy, fresh, still her. Not younger or frozen or perennially surprised.
And the dont's: Turn down anyone offering a 2-for-1, this is not a Boots meal deal. Pay the full price. Prices will vary slightly depending on clinic, area, and how much you're having but NHS guidelines recommend that you should be paying at minimum £100.
Remember that there are different quality injectables. Anything that seems too good to be true most probably means they've cut corners somewhere along the line.
Before you jump on the Botox bandwagon, keep in mind that top-ups are needed every four to six months. Ask yourself: "Is this going to be a financially viable decision?" If you think you may be tempted by the black market Botox special offers then stay away.
Read the original article here.