Save Face contributed to an explosive investigation with BBC 1's Inside Out which exposed a Nurse whose bad practice and poor ethics caused an unprecedented amount of patient complications.
Registered Nurse Claire Wilde who also practiced under the name Claire Miller had dissolved six businesses and was declared bankrupt two years ago – but decided to keep on working.
Claire's bad practice and poor ethics caused an unprecedented amount of patient complications.
Claire also flouted prescribing rules which state a patient must undergo a face to face consultation with a registered prescriber before being injected with the prescription only medicine commonly referred to as Botox
A nurse who appeared on Geordie Shore was the focus of an investigative programme after leaving patients with damaged lips and performing anti-wrinkle injections whilst knowingly flouting the rules.
Claire Wilde, from South Shields, featured on BBC1's Inside Out North East and Cumbria, which reported that a number of complaints had been made against her.

The programme says that a vast amount of patients were left with damaged lips after the registered nurse carried out dodgy treatments.
Ashton Collins from Industry watchdog Save Face, who contributed to the show described the case as being
'without doubt the largest scale of unscrupulous and dangerous practice caused by one person in a relatively small geographical area that we have come across. This volume of complications from one practitioner is unheard of and is highly alarming. It highlights why Save Face is crucial for patients seeking to find a reputable practitioner they can trust. Each of our members is thoroughly assessed before being listed on our Government Approved Register.
It was uncovered during the show that Claire was able to continue her unscrupulous practise by setting up new businesses when things started to go wrong and even started practicing under the name Claire Miller to avoid being tracked down by her dissatisfied clients. The programme reported that Claire Wilde had dissolved six businesses and was declared bankrupt two years ago – but decided to keep on working.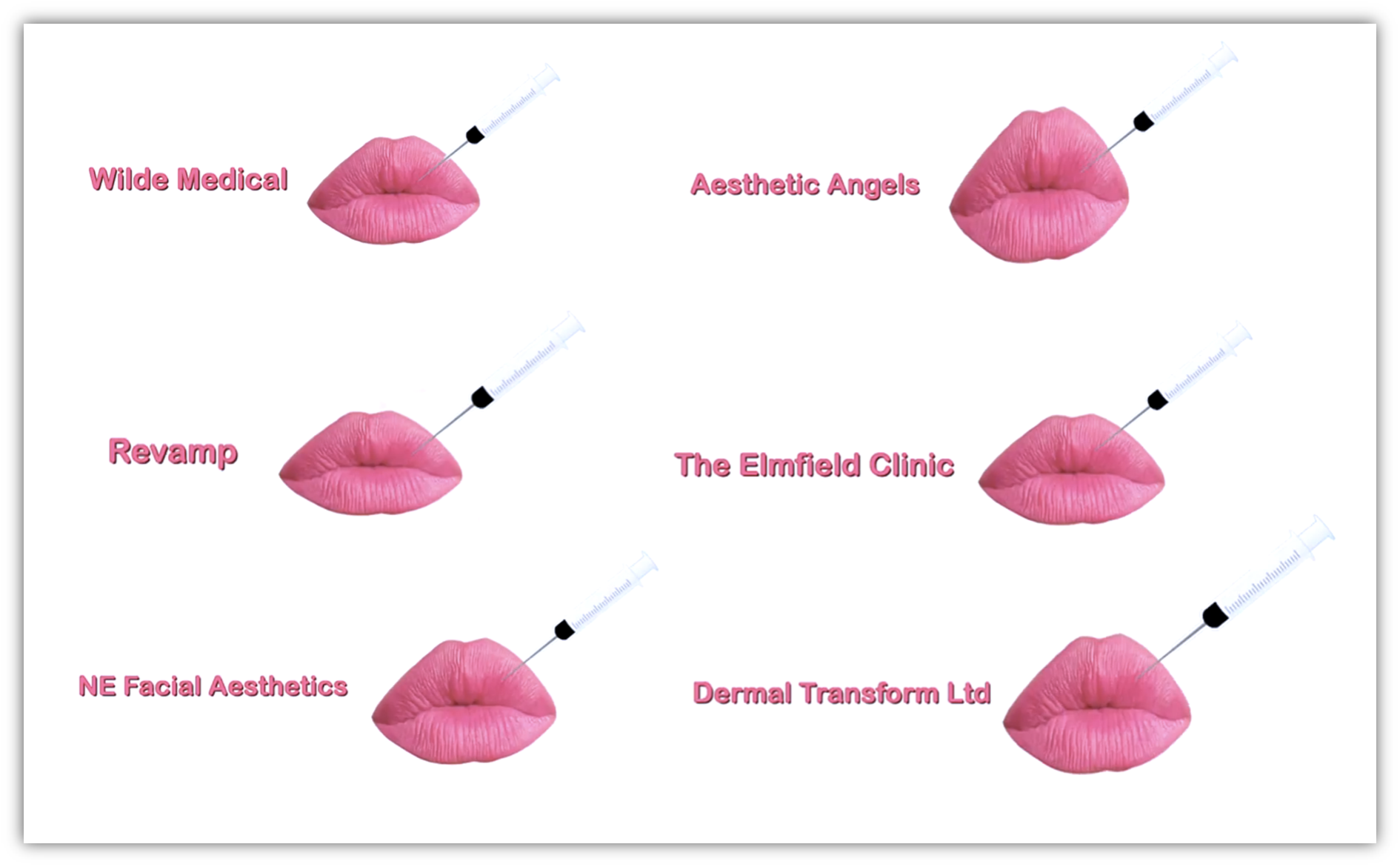 The programme spoke to a number of women who said they had been left with complications after receiving treatment, and claimed they had been unable to contact Ms Wilde afterwards. Among them was Robyn Hassan who appeared on the show in a bid to warn others about the perils of rogue practitioners.
Robin Hassan paid £150 for lip fillers– but claimed the practitioner left her with a lump in her top lip.
'I hate it. I can constantly feel it on my tooth when I talk,' she said.

'The lump sometimes goes white so I can't wear lipstick now because it looks like I've got a cold sore.'

The show said that celebrities have also been victims of these botched jobs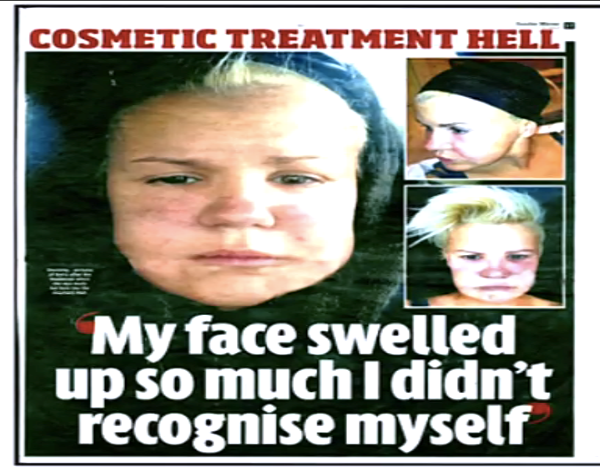 Claire Wilde's insurance firm had to cough up £8,000 after complaints filed by TV personality Kerry Katona in 2013 following a vampire facelift. It has also been reported that cast members of Geordie Shore were less than satisfied with the outcomes of their treatment.
Another of Claire's victims, Yvette Del Ruiz also appeared on the programme after booking an appointment with Claire for Botox injections. Yvette said that the treatment left her with a severe headaches for 2 weeks after the procedure. Despite trying several times to contact Claire for advice the contact number she'd been given was out of service. Yvette also confirmed that there was no doctor present during the consultation nor was she made aware that a prescription was needed.
Although Nurses can achieve a qualification to prescribe Botulinum Toxin (commonly referred to as Botox) a specialist qualification is needed which Claire did not have.
The programme obtained copies of forged prescriptions used by Claire to acquire a vast supply of Botox. It was demonstrated how the quantities of the prescription only medicine had been altered on a prescription using corrective fluid. This meant that Claire was able to process multiple orders using the same document.
Dr Caroline Phipps who issued the prescription stated that;
'I was distressed that prescriptions written in good faith have been fraudulently altered.

On being informed of this very serious situation I have contacted the Nursing and Midwifery Council.'
Dr Phipps stopped working with Claire in 2013. She then procured the services of one the North East's leading cardiothoracic transplant surgeons, Dr Tanveer Butt. The standards set by the General Medical Council who regulate Doctors in the UK clearly state that a face to face consultation must be carried out by the prescriber with each patient prior to the procedure being carried out.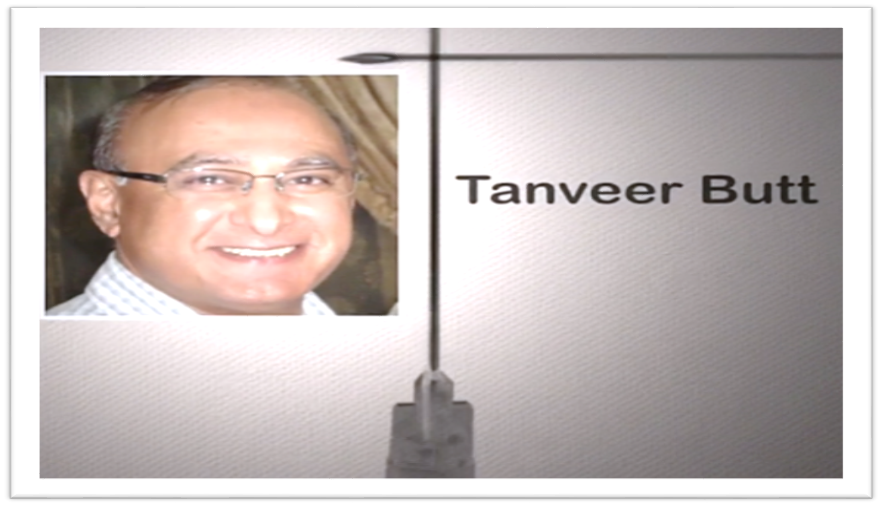 The programme spoke to several of Claire's former clients who stated that Dr Butt was present and he claimed to be an observer. They said that he didn't speak to any of the patients let alone conduct a consultation. At no point during the treatment were the patients made aware that a prescription was needed nor did they see Dr Butt sign any documentation.
The prescriptions written by Dr Butt were also presented a clear breach of the law which states that the full names and addresses of both the prescriber and the patient must be provided on the prescription. The programme acquired dozens of the prescriptions written by Dr Butt, none of which displayed the information required by law. They also illustrated that Dr Butt was overprescribing Botox by vast quantities for each patient, meaning that Claire was often left with surplus stock which meant she could treat others without a prescription.
The BBC approached Dr Butt for comment but he declined to respond. His lawyer wrote to say that Dr Butt had been introduced by Claire as a Doctor at every appointment and his role was explained. He claimed that visual examinations were carried out along with detailed medical questionnaires. Dr Butt's lawyer admitted that addresses were left off the prescriptions and it quickly rectified, although no information was present on the dozens of prescriptions obtained by the BBC which were written by Dr Butt over a 6 month period. In response to the allegation that Dr Butt had overprescribed the medicine he admitted he sometimes prescribed 8 vials which he stated were usually used to treat young men who suffered with excessive sweating. Again the prescriptions obtained by the BBC which spanned over a 6 month period were all for cosmetic purposes.

The BBC issued copies of the programme to both the Nursing and Midwifery Council and the General Medical Council. An NMC spokesperson said:
"We can confirm that concerns have been raised with us but, as there is an ongoing investigation it would be inappropriate to comment further at this time."
Sadly, this is not an isolated incident and is representative of the very real situation that is happening throughout the UK where an increasing number of consumes are being targeted, mistreated and ignored when complications occur by an ever growing number of people masquerading as medically trained practitioners.
Since the revelations that emerged from the Keogh review, the government has done little to offer any form of immediate action to protect those seeking non-surgical cosmetic treatments, leaving the consumer completely in the dark, with no clear and defined way of keeping safe.
Without an accessible register like Save Face, which connects consumers seeking non-surgical cosmetic treatments with safe, verified and accredited practitioners the landscape of the industry will never change. Consumers will remain in a vulnerable position to be continuously targeted by these unscrupulous individuals with nothing to measure their suitability to provide treatments other than to take them at face value.
Save Face have established strong partnerships and affiliations with the UK's leading media outlets and regulatory bodies and we will continue to work tirelessly to expose bad practice and highlight the importance of our register to the consumer.
The 30-minute show was aired on Monday the 6th of February at 7:30pm on BBC 1 Inside Out North East and Cumbria. Click HERE to watch the Feature.