Botox and fillers are more popular than ever, but they can have serious consequences,which is why health experts are calling for tighter regulations on nonsurgical procedures…
A scroll through Instagram will show you that a plump pout and wrinkle-free face is the must have look right now, so it's no surprise that business is booming for those offering Botox and facial fillers. In fact, in the UK, nonsurgical treatments are now worth over £3 billion a year. But, as more young people than ever turn to injectable procedures to look the part, they're doing so in a sector that's largely unregulated. Currently, treatments can be provided by anyone, anywhere, as practitioners aren't legally required to have any qualifications. So, are too many of us taking cosmetic procedures at face value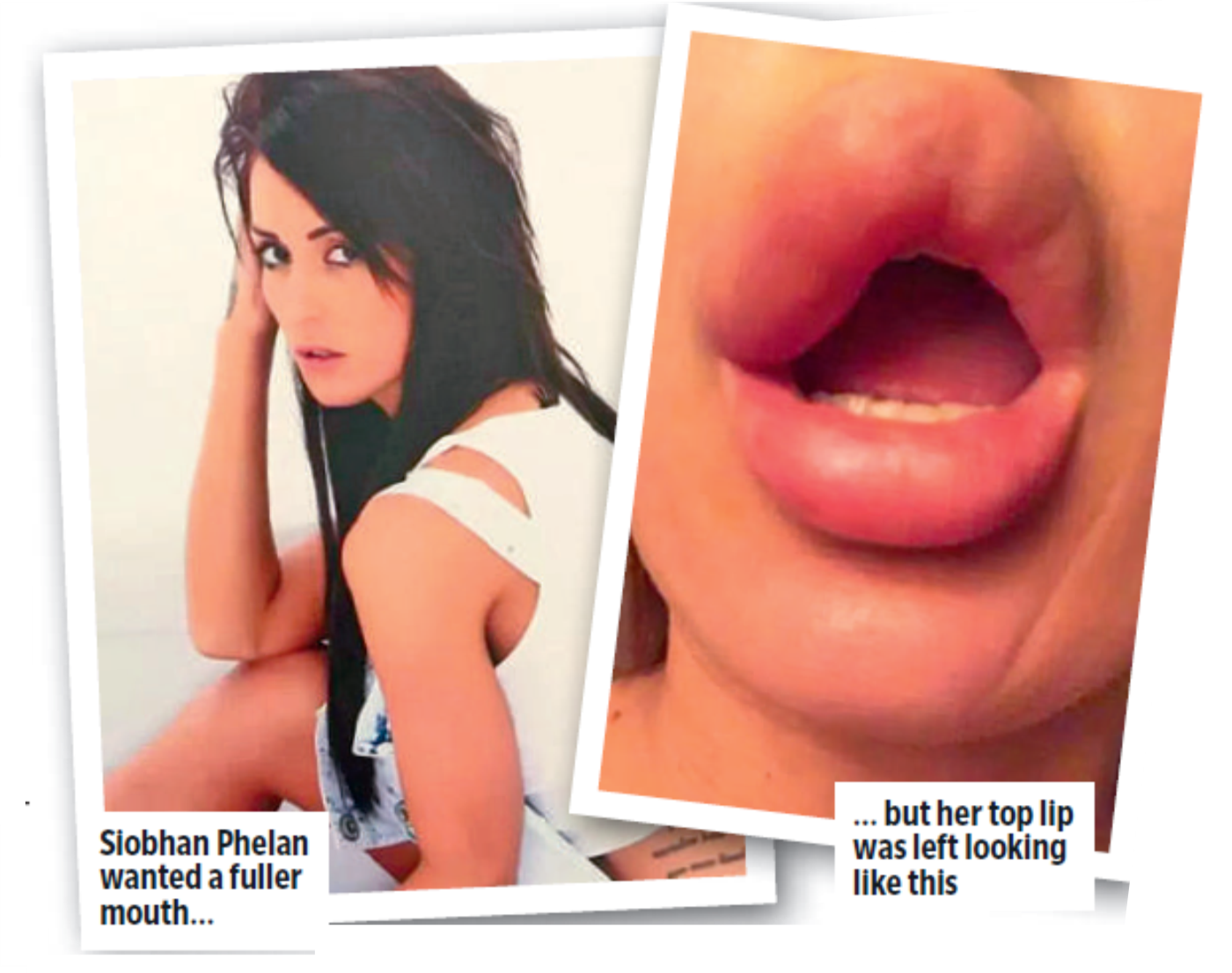 Many health experts argue that procedures can be incredibly risky, as they can cause problems such as blindness and disfigurement if not carried out correctly. For example, if filler was accidentally injected into one of the blood vessels around the eye an

d blocked it, this could cause permanent damage.
Ashton Collins, from Save Face, a government approved register of accredited practitioners that independently assesses clinics, says it has seen a dramatic rise in the number of people coming forward after botched beauty treatments.
Botox and fillers are more popular than ever, but they can have serious consequences, which is why health experts are calling for tighter regulations on nonsurgical procedures…
'We get contacted about five times a week from people who've had various adverse reactions, mostly from dermal fillers,' says Ashton. 'These range from lumps under the skin, where the filler has been injected into the wrong area, to severe swelling or even necrosis, where the living tissue has begun to die.
'We had one young lady whose lips swelled up so badly they were touching the tip of her nose. These people aren't just physically affected, either – their self-esteem is shot to pieces and they end up feeling worse about themselves than before.'
In 2013, the UK Government commissioned a review into cosmetic procedures, and concluded that dermal fillers were 'a crisis waiting to happen'. But, very little has been done since then to curb unsafe practices – currently, procedures are covered by the same regulations as ballpoint pens and toothbrushes.
Shockingly, Save Face also found that some unlicensed practitioners are buying cheap products over the internet. 'From a genuine supplier, [Botox] would cost from £100 to £150 upwards, but some of the suppliers online are selling it for less than half that,' explains Ashton.
'If corners are being cut, then the person who ends up playing the price is the patient.'
Scary stuff…