Victim of botched lip filler op warns of dangers

Experts warn of the dangers of using unregulated practitioners as the number of people seeking to plump up their pouts rises.
There's been a worrying rise in the number of botched lip jobs as rogue practitioners cash in on the latest celebrity craze.
Big names like Kardashian's star Kylie Jenner have openly admitted to having lip fillers.
But as many try to mimic the look, concerns have been raised about the procedure which is unregulated in the UK.
Maisie Busby wanted Jenner's lips and paid for the lip filler treatment - but the procedure went horribly wrong, leaving her with lumps in her lips.
"I had a couple of lumps so I went back and he injected them a bit more to try and hide it, and then I just came up with more and more lumps," she explained.
Maisie Busby wanted lips like the reality star Kylie Jenner.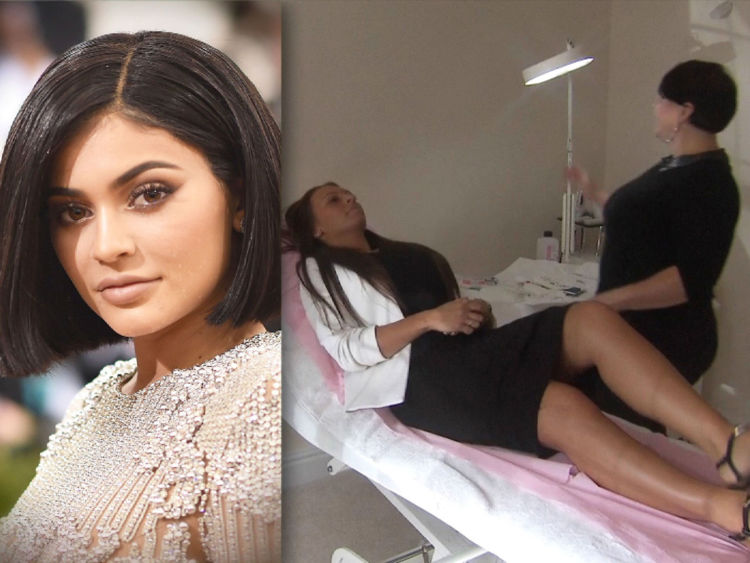 Ms Busby is now paying for corrective treatment.
"Because it's obviously on my face, everyone can see it. I rarely smile now, I don't want to smile because then you can see the bumps even more," she said.
Ms Busby is being treated by Emeline Hartley, a qualified aesthetics nurse who believes the problem is getting worse.
"I'm seeing at least five or six people a week within my work. It's becoming more common, and people are seeing practitioners who are not properly qualified," she said,
What's worrying Ms Hartley is the rise in young people wanting the treatment.
"Since Kylie Jenner's had her lips injected, we are having more youngsters coming through wanting their lips injected, and again, they're just not going to recognised practitioners," she cautioned.
The campaign group Save Face promotes a register of credible practitioners for procedures like lip fillers.
Save Face director Ashton Collins recognised there were growing numbers of rogue operators, carrying out the procedure with little or no medical training.
And she's worried about the use of discount online promotions which are attracting younger girls.
"They're enticed by cheap deals, and because the treatments are so trivialised on TV it actually takes away the clinical factor from them, so these young girls are perceiving them more as an extension of their beauty regime then actual medical treatments," she said.
The plumped up pout, as seen on celebrities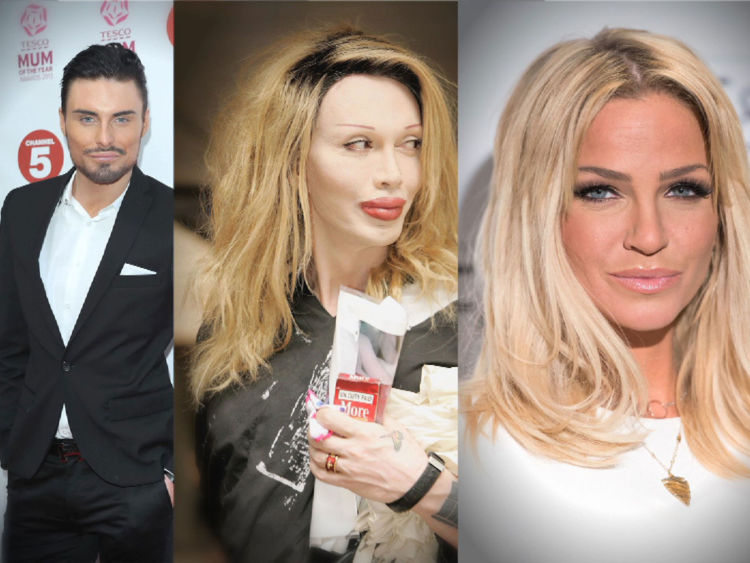 Save Face only accredits doctors, nurses and dentists. But in reality anyone can carry out the procedure.
The British Association of Aesthetic Surgeons (BAAPS) is also concerned about the lack of regulation.
Plastic surgeon and BAAPS spokesperson Ash Mos Ahebi says he's seeing growing numbers of patients suffering complications from botched lip fillers.
"In some cases the damage is irreparable. I've seen people end up in intensive care with severe infection. That's an extreme, but in the lower end they can have permanent face disfigurement," he said.
He believes the public should be educated about the potential risks.
"They must make sure they're doing it for the right reason. Make sure they get a consultation with a fully qualified practitioner. And make sure it is done in a proper location with good facilities in case things go wrong," he said.
Ms Busby's lips are slowly being corrected. The whole experience has cost her thousands, and left her very wary of the problems that can occur if lip fillers aren't properly administered.