Syringe in hand and dressed in his blue hospital scrubs, Joshua James prepares to inject his patient with Botox .
But the man wielding the toxin is not a doctor and his premises are not an approved clinic.
James is a beautician – who works out of his garden shed.
A Sunday Mirror investigator went undercover to expose his dodgy practice after a tip-off from a previous client.
The medical world fear he is just one of a growing number of rogue practitioners offering the increasingly affordable and popular wrinkle-banishing treatment at a risk to clients' lives.
Our probe comes two months after the NHS revealed it is picking up a mounting bill correcting botched procedures performed by non-medical practitioners like James.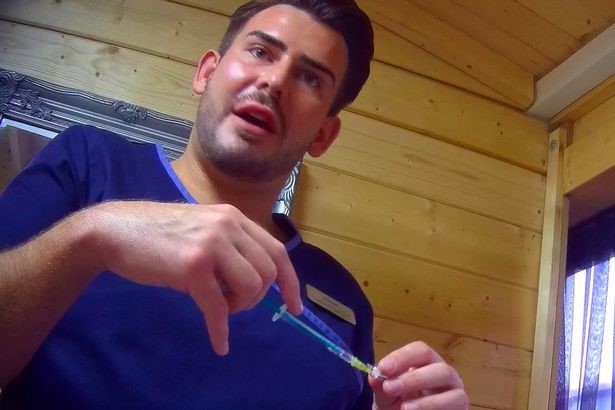 Joshua James prepares to inject a patient in his garden shed clinic (Image: Mirrorpix.com)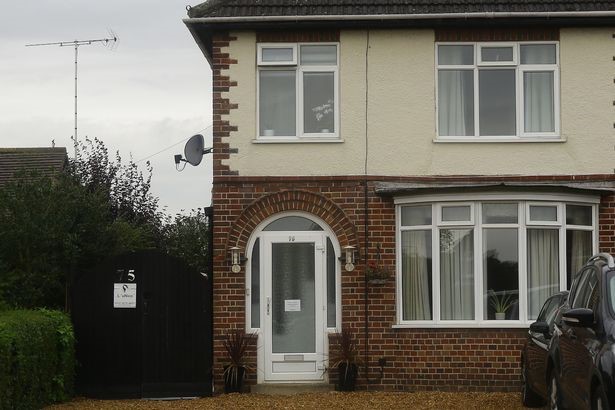 Joshua James' L'Unico Salon was behind a detached house in Farcet, near Peterborough, Cambs (Image: Nicholas Bowman/Sunday Mirror)
According to the Human Medicines Regulations Act 2012, anyone can inject Botox but only AFTER a doctor, dentist, nurse practitioner or registered pharmacist prescribes it following a face-to-face consultation to establish medical history.
But James falsely insisted to our reporter: "You don't need to see a doctor to have Botox."
Paul Banwell, a plastic surgeon at the British Association of Aesthetic and Plastic Surgery, told us James was "absolutely" flouting the law.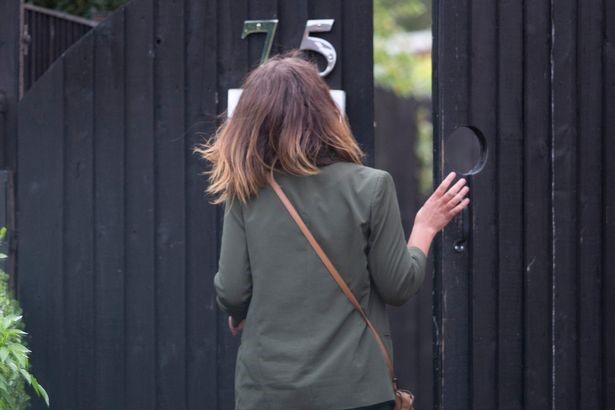 Our reporter enters the property in an exclusive Sunday Mirror investigation (Image: Nicholas Bowman/Sunday Mirror)
He said: "There is no question he is. The bottom line is, if they are not medically qualified, you have to see a doctor beforehand and be assessed. And I'd have serious concerns for anybody agreeing to have medical treatment in a garden shed."
Our investigation began by sending a request to follow James' Smile Make-overs Instagram account.
It advertises "Botox parties" for eight clients a time with free treatment for the host.

An image on James' Instagram account advertising his business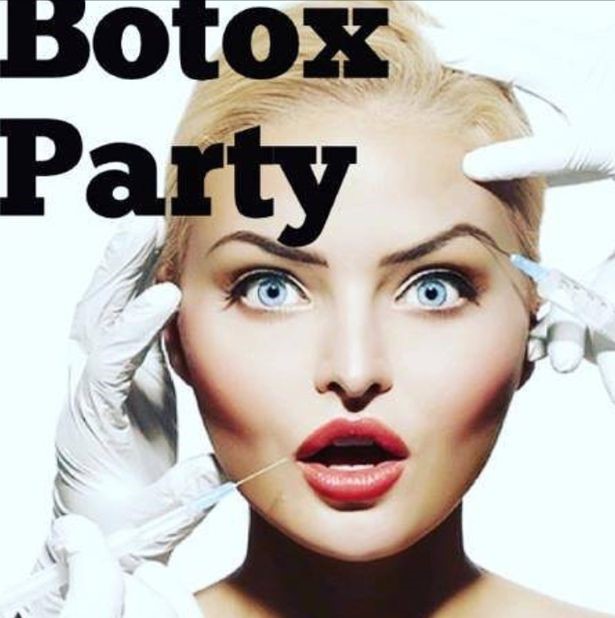 One post shows James injecting his own cheek with a substance in the shed. His prices start at £100 for 1ml of dermal filler, while "one area" of Botox costs £220.
When James accepted the request, our reporter booked an appointment on August 4 at the shed, which he calls L'Unico Salon, behind a detached house in Farcet, near Peterborough, Cambs.
It was lined with boxes of Restylane, a dermal filler, and Azzalure, an anti-wrinkle substance similar to Botox.
James offered to get hold of Botox in time for the reporter's next appointment on August 9.
When she returned he was waiting with a box of Botox and began filling the syringe within three minutes of her arrival.
NHS guidelines advise Botox patients to ask questions about their practitioner's background, the product and the procedure they are about to have.
When our reporter asked about his qualifications, James described himself as a "cosmetic practitioner".
According to Save Face, a government-approved register of accredited practitioners, this means he is a beautician. The group said: "Anyone can call themselves that. It is not a medical term."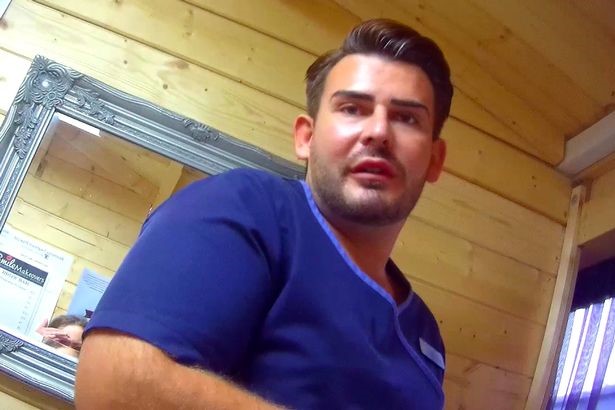 Joshua James was waiting with a box of Botox and began filling the syringe within three minutes of our reporter's arrival (Image: Mirrorpix.com)
James said he had trained at Rivers Cosmetic Hospital in Hertfordshire and boasted that his credentials were better than a nurse's.
He said: "A nurse changes beds. The cosmetic world is totally different to the NHS, so you don't really have nurses.

"You've got your consultants, plastic surgeons then you've got your cosmetic practitioners like myself. We're certainly not nurses. We're more highly trained."

Asked if he was listed by the General Medical Council, he insisted: "GMC is for your doctors and prescribing nurses. Forget GMC. It's of no concern to yourself unless you were seeing a doctor and wanted to check the doctor out."

He went on: "You're thinking into this a little too much. Far too much to be honest with you. It's silly to do so."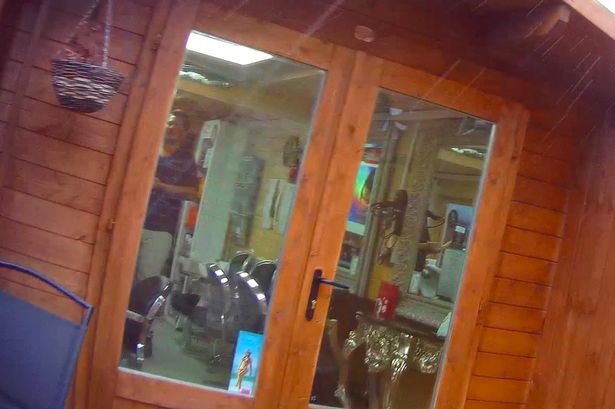 Our visit to the clinic run by Joshua James out of a garden shed (Image: Mirrorpix.com)
James said he had thousands of clients across 16 clinics and sees anything up to 40 people a day for a "mixture of things", including Botox, cheek augmentation and lip filler. Guidance from BAAPS states medical consultations are necessary so patients can give their health background and list any allergies, medications or conditions.
But James did not ask a single question about our reporter's medical history, not even her age.
When our investigator asked if a consultation with a doctor was necessary, James replied: "You don't need to see a doctor. Why do you think you need to see a doctor?" She answered: "I've never had Botox before so I don't know. There's no chance I could be allergic is there? People aren't allergic to it, are they?"

James said: "I've never known anyone to be allergic to it, no. Definitely not. The only time you'd see a doctor before having Botox would be if you went to a specific cosmetic hospital.

"It's a bit of a rip-off really because you see a consultant, they give you the go-ahead and then you come and see someone like myself in the hospital that would inject you, okay?"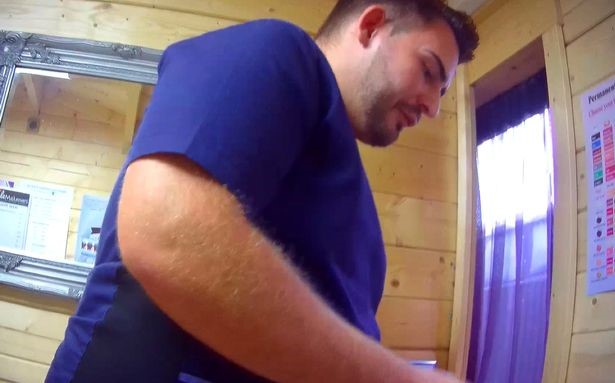 James said he had trained at Rivers Cosmetic Hospital in Hertfordshire and boasted that his credentials were better than a nurse's (Image: Mirrorpix.com)
His response contradicts NHS warnings that, though rare, the life-threatening allergic reaction anaphylaxis is among the potential risks of Botox. Other possible complications include drooping of facial features and dissymmetry.
When probed further about potential risks, James said: "There's always risks for everything. Walking down the high street you're at risk.

"I can't say that nothing is gonna happen to you because I don't know. I can't give you the guarantee."

Having prepared the syringe, James presented our reporter with a consent form to sign.

When she told James she did not want to go through with the Botox, he refused to refund her £80 deposit. Instead he offered to arrange a future appointment, saying: "I'm a very honest and genuine person."
Ashton Collins of Save Face was "horrified" by the results of o ur probe.
She said: "By offering Botox without requiring his patients to undergo a face-to-face consultation he is seriously compromising patient safety. It also begs the question as to where he is sourcing the medicine."
When confronted by the Sunday Mirror on Friday, James said: "I don't have to speak to you." Asked where he got the Botox he replied:
"I don't need to tell you that, do I?"

Then he added: "Is there anything I can do for it not to go in the paper?"
Generation of women really are keeping up with the Kardashians
Reality telly stars Kylie Jenner and Kim Kardashian are fuelling the rising demand for cosmetic procedures.
The number of women aged 18 to 34 having lip fillers like 20-year-old Kylie is increasing sharply. And her sister Kim, 36, is behind a boom in Botox, according to Dr Dev Patel.
He says so-called "millennials" are increasingly modelling themselves on celebrities in a bid to rack up "likes" on social media.
Dr Patel said: "The sharp rise in women asking for lip fillers has been faster than anyone expected, thanks in large part to celebrities such as Kylie Jenner, who is often regarded as the poster girl for lip fillers. And when you see women like Kim showing no upper facial expression when she is crying on TV, it looks ridiculous and suggests too much Botox. But because many look up to her as a beauty icon, they can be led to believe that 'too much' for them will also take them to a level of beauty like Kim's.' RealSelf, a site which provides information about aesthetic treatments, saw more than 13.5million visits from the UK in 2016, up 16 per cent on the previous year.