Instagram influencer caught offering 'lockdown lips fillers' and 'covid glam packages'
EXCLUSIVE: Beautician Stephanie Scolaro, 28, offered two appointments to an undercover reporter, despite Government requiring beauty salons to stay closed to the public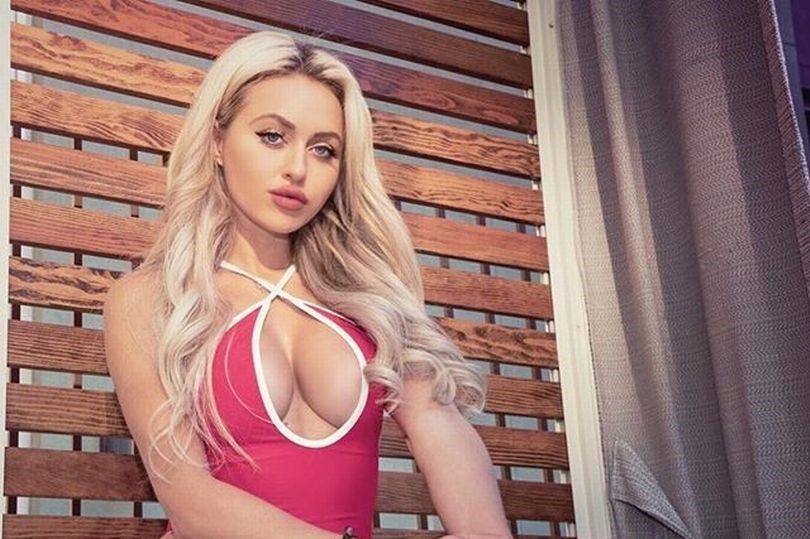 Stephanie Scolaro offered two appointments for the procedure to undercover reporter, despite lockdown rules (Image: central news)
An Instagram influencer and beautician has apologised after offering lip fillers during lockdown.
Stephanie Scolaro offered two appointments for the procedure to an undercover reporter, despite the Government requiring beauty salons to close to the public.
The 28-year-old boasted of "Covid glam packages" at her spa LA Beauty Dolls in West London.
Asked why she was offering the service, the millionaire heiress said: "This has seriously stressed me out.
"This has basically ruined my day. We have not seen anybody face to face. This is so unnecessary."
Her spokesman later added: "Stephanie apologises unreservedly for agreeing to an appointment, but was just assuming Boris Johnson was going to announce the easing of restrictions on Sunday."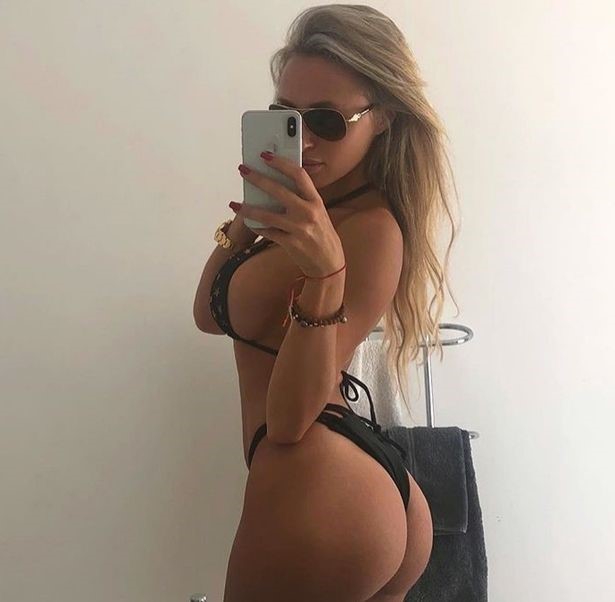 The 28-year-old multimillionaire heiress boasted of 'Covid glam packages' at her spa LA Beauty Dolls in West London (Image: stephyscolaro/Instagram)
Stephanie swerved jail in January 2019 after admitting to importing £18,000 worth of endangered python skin fashion accessories into the UK at Southwark Crown Court.
The Government Approved Register, Save Face, has had more than 100 complaints about social media adverts for procedures since lockdown started.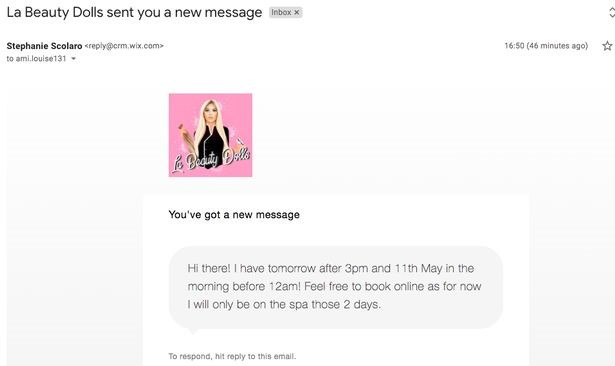 screenshot of message sent from Stephanie to confirm appointment with undercover reporter
Boss Ashton Collins said: "We are extremely disappointed to see that practitioners have been blatantly ignoring government guidelines by continuing to offer treatments during the peak of the virus, compromising the health of their patients and placing the NHS under additional jeopardy.

"Infection control measures to prevent the spread of the virus cannot be properly implemented by practitioners who treat patients in their homes or travel to other peoples homes.

"Patients are understandably distressed that they have been denied access to treatments during the lockdown period but the measures have been essential to prevent the NHS from being overwhelmed.

"Services will resume once the government advise it is safe to do so and Save Face are implementing strict guidelines to our accredited practitioners to ensure all precautions are thoroughly implemented"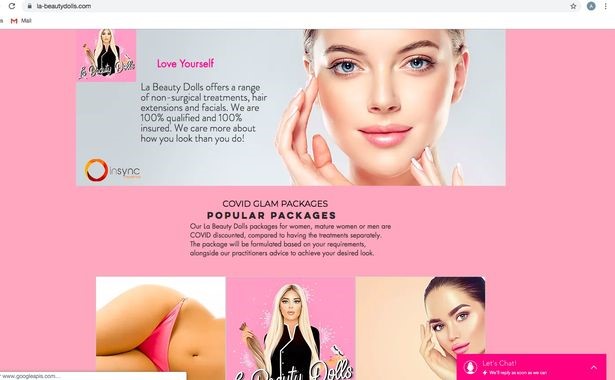 Stephanie's website offering her services
A firm run by a suspended nurse has also been taking Botox and filler bookings during lockdown.
John Parker was reported to the Nursing and Midwifery Council after his firm offered an undercover investigator the treatments last month.
He was suspended for 18 months in February.
Yet screenshots of messages appear to show injections were on offer at John Parker Aesthetics in Liverpool last month.
Parker said he only works as a manager and does not perform procedures.